Bombshell claims about Donald Trump's behavior in the lead-up to the January 6 U.S. Capitol riots have captured the nation's attention, with suggestions by former staff that matters may yet worsen for the former president.
In the past week, Cassidy Hutchinson, a former aide to White House Chief of Staff Mark Meadows, has made a number of startling allegations in her testimony to the January 6 committee, including that the former president lunged at a Secret Service agent's throat and grabbed the steering wheel of the presidential limousine in an attempt to join his supporters at the Capitol.
Trump has roundly denied the allegations in a series of statements against the Select Committee hearings.
However, the tone and frequency of these, coupled with the prominence and significance of Hutchinson's claims, have made him vulnerable to copycat statements, as Newsweek has discovered.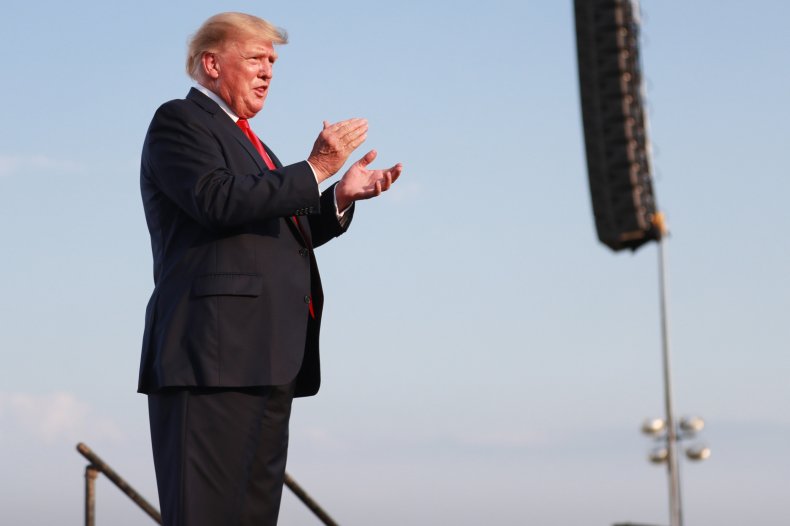 The Claim
A statement purportedly published by Donald Trump, dated June 28, 2022, was posted on Twitter claiming Cassidy Hutchinson was a "terrible employee," a "TOTAL FAILURE," and whose "biggest job duty with us was making sure we had Diet Coke in the kitchen."
The Facts
Trump has not held back following Hutchinson's testimony to the January 6 committee.
In a recent post published via his Truth Social app, Trump downplayed her role in his administration and accused her of lying.
"I hardly know who this person, Cassidy Hutchinson, is, other than I heard very negative things about her (a total phony and 'leaker'), and when she requested to go with certain others of the team to Florida after my having served a full term in office, I personally turned her request down," he said.
"Why did she want to go with us if she felt we were so terrible? I understand that she was very upset and angry that I didn't want her to go, or be a member of the team. She is bad news."
Trump wrote that Hutchinson's "Fake story" about grabbing the steering wheel of the White House limousine was "'sick' and fraudulent", among other denials.
These and other statements are still available to view on Truth Social.
Nonetheless, we have found no evidence that the post calling Hutchinson a "terrible employee" and "total failure" is real, either via Trump's official website or Truth Social.
A Donald Trump spokesman also told Newsweek "This is 100% fake. All of President Trump's comments regarding yesterday's 'hearing' are available on TRUTH Social."
Other allegations made by Hutchinson, which Trump has denied, include that he threw food at a wall after former Attorney General William Barr said in a December 1, 2020, interview there was no evidence of voter fraud.
He has also refuted Hutchinson's claim that he knew some of the attendees of his January 6 Ellipse rally were armed with weapons and wanted security to let them in.
This is not the first time that a fake Trump statement has surfaced online. Both his Twitter posts and later (after his Twitter ban took effect) his statements using the 'Save America' template (seen above) have been used in a manipulative way to produce various fake statements purporting to come from Trump himself.
The Ruling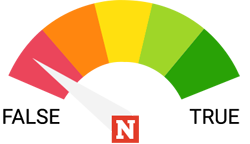 False.
Trump has indeed denied many of the allegations made by Hutchinson as can still be seen via his Truth Social app. But the specific screengrab of a statement, purportedly showing Trump calling Hutchinson a "terrible employee" and a "TOTAL FAILURE", was in fact fabricated.
FACT CHECK BY Newsweek's Fact Check Team