Fact Check: Did East Palestine Derailment Cause No Injuries?
The train derailment and subsequent spill of thousands of gallons of chemicals into the land and water near East Palestine, Ohio, has led to fears among its residents that the crash may affect their health.
As the investigation continues into the derailment, Ohio Governor Mike DeWine has requested medical assistance from the Centers for Disease Control and Prevention (CDC) to evaluate and counsel those experiencing symptoms.
However, one commentator posting on Twitter said that the derailment had caused no injuries, comparing it to similar incidents from when Donald Trump was president.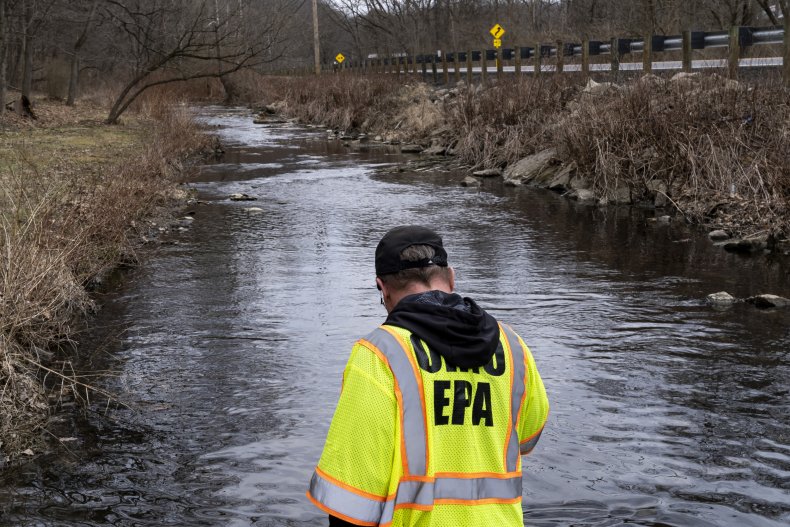 The Claim
A tweet posted by liberal social media personality Brian Krassenstein, posted on February 23, 2023, claimed that the train derailment in East Palestine, Ohio, had caused no deaths or injuries.
The tweet, which has been viewed more than 187,000 times, stated: "As Transportation Secretary Pete Buttigieg arrives in East Palestine, Ohio to survey the scene of a crash which killed 0 people and injured 0 people, let's recall 3 major Train wrecks which took place on Trump and Transportation Secretary Elaine Chao's watch."
Krassenstein's tweet included a number of other rail crashes including incidents in Washington and South Carolina between 2017 to 2020 in which five people were killed and hundreds injured.
The Facts
The incident in East Palestine has brought into focus the number of train derailments that happen across the U.S. every year.
As of February 16, 2023, there were at least seven train derailments across the United States and more than a dozen reported incidents this year, per a Newsweek tally.
What happened in Ohio has stood out both by the scale and visual impact of the crash, with photos widely circulating of giant plumes of black smoke entering the atmosphere.
While the images from the crash have caused shock across the U.S., the derailment itself did not kill anyone nor was anyone reported to be injured in the crash.
However, the story has become much bigger than the crash site alone, with coverage now focused largely on the cleanup and potential environmental impacts.
Hundreds of residents from the area were forced to evacuate initially. Pennsylvania Governor Josh Shapiro urged residents in his state within a 1-mile radius to evacuate and those within 2 miles to shelter in place.
This was prompted by officials deciding to initiate a controlled burn of vinyl chloride due to the risk of tanker cars exploding, warning it would send toxic gases such as phosgene and hydrogen chloride into the atmosphere.
DeWine later lifted the orders after monitoring hadn't found levels of toxic chemicals to be above safe limits in either the air or water.
However, residents have reported a number of different symptoms which they believe may be connected with the chemical spill. These have included sore throat, burning eyes and nostrils, and breathing difficulties.
This is in addition to the numerous reports claiming local wildlife and other animals have died or suffered health problems since the derailment. Residents have reported their pets having suffered respiratory distress and other illnesses feared to have been caused by chemical exposure.
That is not to say that these incidents are with certainty linked to the East Palestine derailment. Having been less than a month since the crash, with investigations into the circumstances and outcomes underway, official and verifiable resources cementing whether it has caused these problems remains to be seen.
Even if the derailment itself caused no immediate deaths or injuries, which is what the tweet by Brian Krassenstein attempts to point out, there are clear anxieties and some compelling anecdotal evidence that makes the notion that the incident has caused no injuries whatsoever somewhat premature.
Newsweek has contacted Brian Brian Krassenstein for comment.
The Ruling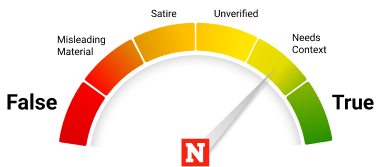 Needs Context.
The claim that the derailment in East Palestine caused no injuries is correct in the sense that no one was injured in the initial crash on February 3, 2023.
However, a number of Ohio residents have reported illnesses since the incident with investigations underway to determine whether they are in any way linked.
Whether the spill in East Palestine is to blame for the reported health issues among residents is yet to be verified. Therefore, to say the derailment has caused no injuries is, at this stage, premature.
FACT CHECK BY Newsweek's Fact Check team