Fact Check: Did Joe Biden Increase the Deficit by $800 Billion?
House Speaker Rep. Kevin McCarthy (R-CA) accused President Joe Biden of adding hundreds of billions of dollars to the deficit, despite White House claims that it has overseen the largest reduction in American history.
Biden lauded his White House achievements during the State of the Union address and attacked Donald Trump's fiscal record, saying "no president added more to the national debt in any four years than my predecessor."
In response, McCarthy took to Twitter after the address, directly contradicting Biden's claims on deficit figures.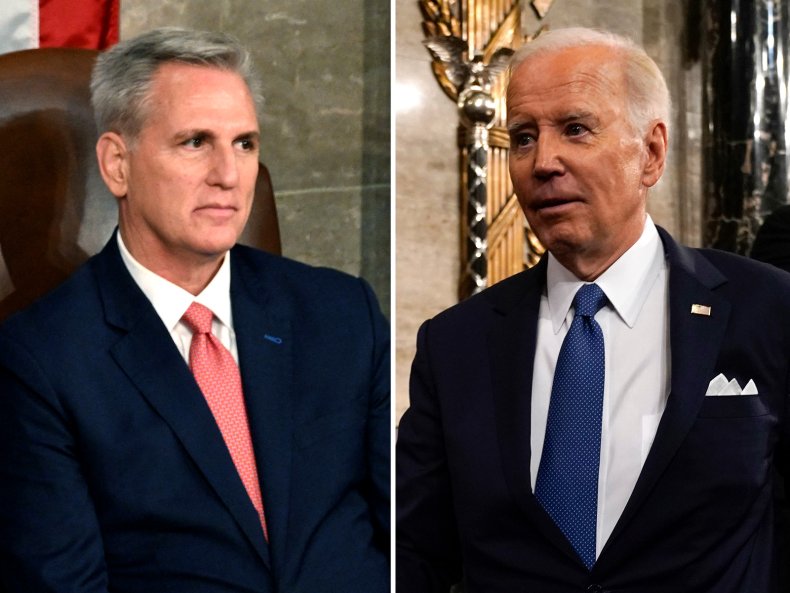 The Claim
A tweet posted by Kevin McCarthy, on February 8, 2023, which received more than 99,000 engagements, stated: "Fact Check: Biden has INCREASED the deficit by $800 billion."
The Facts
Under Treasury data for "U.S. Deficit by Year", the Biden administration has reduced the national deficit from $3.13 trillion in 2020 to $1.38 trillion.
"Under President Biden, the deficit has fallen by $1.7 trillion, and [Biden's] reforms to take on Big Pharma, lower prescription drug costs, and make the wealthy and large corporations pay their fair share will reduce the deficit by hundreds of billions," a recent White House statement said.
Others have questioned how far Biden should take credit for this; as noted by PolitiFact, while the deficit has decreased under Biden, most of that was because of expiring emergency pandemic spending.
Whether Biden can fairly take credit for the decrease, why did McCarthy and others suggest the deficit had increased when the figures showed otherwise?
While Newsweek has contacted McCarthy to ask for his sources, it appears he may have based his claim on some recent analyses.
National Review and FactCheck.org, which both recently assessed deficit figures, found that the actual Biden combined fiscal year (FY) deficit for 2021 and 2022 was between $800 to $840 billion higher than Congressional Budget Office (CBO) projections, respectively.
The sources are slightly different (National Review used CBO reports, FactCheck.org used CBO and Treasury data, with differing dates and methods of calculating) but that figure of around $800 billion is roughly the amount that the White House missed compared to CBO projections.
The CBO projected in February 2021 that the combined deficits for FY 2021 and FY 2022 would total $3.31 trillion.
However, as noted by PolitiFact, the combined spending total came to $4.15 trillion, "about $840 billion more than expected".
It's true that the combined recorded deficit for those years was higher than the CBO's projection, but that's not what McCarthy said.
The headline of the National Review article said that "Biden...Actually Added $800 Billion" to the deficit, later clarifying that "the Biden deficits are running about $800 billion above expectations."
While that may be considered misleading, McCarthy makes no distinction or clarification, only stating that the deficit had increased by $800 billion.
This could lead one to believe that the deficit was now $3.93 trillion (over 2020 figures) or $3.57 trillion (over 2021 figures), both of which are incorrect.
Whether you believe that spending over a CBO projection amounts to an increase, McCarthy's tweet does not offer this as an argument and as a standalone claim with no other context, it is simply false.
McCarthy has made federal debt a focal point since he became House Speaker.
At an address earlier this week, he called the issue "the greatest threat to our future" and accused Congressional Democrats of spending "hard-earned tax dollars like the dollars were imaginary."
The U.S. reached its debt ceiling of $31.4 trillion in January, pressing Congress to raise the limit before the nation is forced to default on its debt. But McCarthy has previously said that House Republicans—who control the chamber—will not vote to raise Biden's limit without major spending cuts.
The Ruling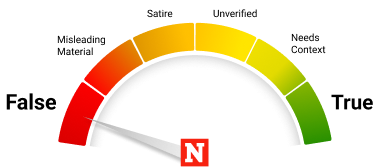 False.
The deficit has decreased from around $3.1 trillion to just below $1.4 trillion since FY 2020, according to Treasury data.
Kevin McCarthy's claim appears to be based on an analysis that determined the Biden administration's total deficit from FY 2021 and FY 2022 was around $800 billion higher than past projections by the Congressional Budget Office.
Regardless of whether you believe that missing a projection amounts to an increase in the deficit, McCarthy did not provide that context to his claim, which makes what he said incorrect.
FACT CHECK BY Newsweek's Fact Check team