Fact Check: Did Josh Hawley Predict Riots if Donald Trump Is Arrested?
The heat around the FBI raid of Donald Trump's Mar-a-Lago has not abated, particularly since the recent release of a heavily-redacted affidavit relating to the search was released.
Republicans have summarily dismissed the FBI's actions and predict calamity should the DOJ prosecute the former president.
Among them was Senator Lindsey Graham (R-SC) who told Fox News Sunday Night in America host Trey Gowdy that "if there is a prosecution of Donald Trump for mishandling classified information after the Clinton debacle...there will be riots in the street."
Not long after, claims began to appear that Missouri Senator and fellow Republican Josh Hawley also mirrored Graham's views.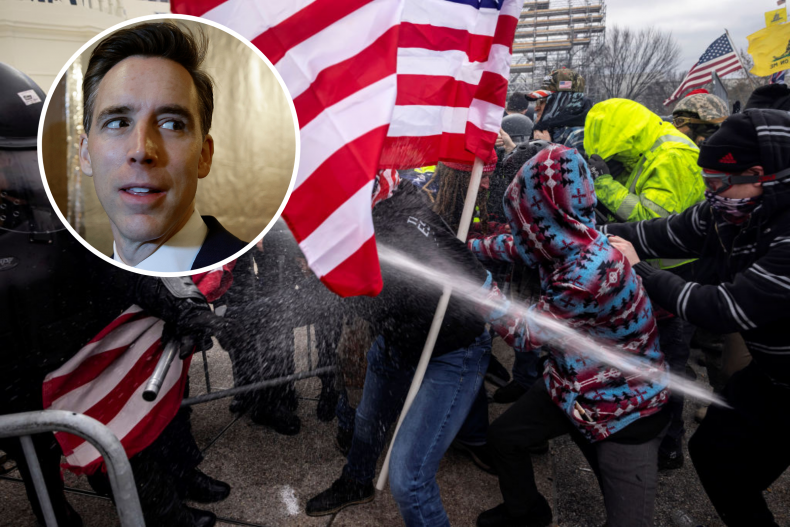 The Claim
A number of tweets published around August 29, 2002, claimed that Missouri senator Hawley echoed Graham's comments that riots would follow if Trump was prosecuted for handling classified documents.
The Facts
Graham's remarks have been widely covered—and criticized—since his appearance on Fox News's Sunday Night in America.
MSNBC's Morning Joe host Joe Scarborough said the comments highlighted a hypocrisy within a Republican party that attacks protests among liberal groups "yet they're fine when Trump riots are actually putting democracy at risk."
How and where exactly Hawley fits into all of this is another question.
Tweets attributing the riot claims to Hawley spread quickly, although it's not entirely clear what prompted the viral claims.
A few columns responding to Graham's remarks mentioned Hawley, in a joking reference to when the Missouri senator ran from the threat of Capitol rioters on January 6, after being photographed raising his fist in support of the crowd the same day.
Joan Walsh, for The Nation, wrote: "I'm not saying Graham himself promised to lead the riots. He will not. I'm sure he'd be like Senator Josh Hawley if they ever got close to the Capitol, fist-pumping the insurrectionists from afar and then running away from them as fast as he can."
A possible source for the claims is a similarly satirical post by the unverified account "Liam Nissan," which appeared to make the same reference as Walsh in an August 28 post.
The author of the tweet later specified that "Hawley didn't actually say this quote (it's called satire)" and noted that they were not the actor Liam Neeson.
Beyond the satirical posts and a number of unverified tweets, there is no evidence that Hawley has actually said this.
As of the time of writing, Hawley has not tweeted or posted on Facebook since August 26, 2022 (two days before Graham's Fox interview). His website has not been updated since August 24.
Responding to a Newsweek comment request, a representative of Hawley also refuted the claim.
"The quote is fake and was being passed around Twitter as real, it's not 'satire'," the representative wrote.
Update: 8/30/22, 2:45 p.m. ET: This story was updated to include a comment from Josh Hawley's spokesman.
The Ruling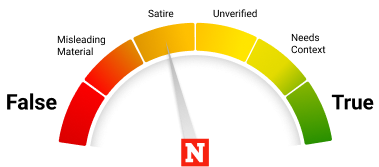 Satire.

There is nothing in the public record to suggest Josh Hawley said that riots would happen if Trump was prosecuted. Those comments came from Lindsey Graham. While Hawley was mentioned in some of the commentary surrounding Graham, mostly in a satirical context, he has not (at the time of writing) echoed the same or similar sentiments. His spokesman confirmed to Newsweek that Hawley never made that statement.
FACT CHECK BY Newsweek's Fact Check team