Fact Check: Did Kamala Harris Call Joe Biden a Racist During the Democratic Debate?
Ahead of Wednesday's vice presidential debate, many have brought up comments California Senator Kamala Harris made to Democratic presidential candidate Joe Biden during the Democratic debates.
The Claim
On August 11, Shortly after Biden named Harris as his running mate, President Donald Trump's re-election campaign released a statement on the former vice president's choice, in which it said that Harris called Biden a "racist" during the Democratic debates.
"Not long ago, Kamala Harris called Joe Biden a racist and asked for an apology she never received," the statement said. "Clearly, Phony Kamala will abandon her own morals, as well as try to bury her record as a prosecutor, in order to appease the anti-police extremists controlling the Democrat Party."
In addition to the statement issued by Trump's campaign, a number of people shared a meme that featured a picture of Harris and a caption that read, "I just accepted a job offer from a man I called a racist and a rapist." According to FactCheck.org, the photo was shared by thousands across several different social media channels.
The Facts
Despite the claim by Trump's campaign and others, Harris did not call Biden a racist during the June 27, 2019, Democratic debate.
At the debate, the moderators asked the candidates a question about racial inequalities in policing across the country, and while the question escalated into a discussion among all the candidates, Harris directed a portion of her answer to Biden.
"So, on the issue of race, I couldn't agree more that this is an issue that is still not being talked about truthfully and honestly. I—there is not a Black man I know, be he a relative, a friend or a coworker who has not been the subject of some form of profiling or discrimination," Harris said during the debate. "And I will say also that—that in this campaign, we've also heard—and I'm going to now direct this to Vice President Biden. I do not believe you are a racist and I agree with you when you commit yourself to the importance of finding common ground."
Harris continued, "But, I also believe—and it's personal. And I—I was actually very—it was hurtful to hear you talk about the reputations of two United States senators who built their reputations and career on segregation of race in this country."
Her comments were addressing remarks made by Biden while speaking about his working relationship with two former segregationists, Senators James Eastland and Herman Talmadge, at a New York City fundraiser on June 18, 2019.
"I was in a caucus with James O. Eastland," Biden said during the fundraiser. "He never called me 'boy'; he always called me 'son.' "
"Well, guess what? At least there was some civility," Biden added. "We got things done. We didn't agree on much of anything. We got things done. We got it finished. But today, you look at the other side and you're the enemy. Not the opposition, the enemy. We don't talk to each other anymore."
Speaking to Biden at the debate, Harris described her experience with busing while growing up in California.
"You also worked with them to oppose busing. And you know, there was a little girl in California who was part of the second class to integrate her public schools and she was bused to school every day, and that little girl was me. So, I will tell you that on this subject, it cannot be an intellectual debate among Democrats. We have to take it seriously. We have to act swiftly," Harris added.
In response to Harris's comments made during the debate, Biden said that it was a mischaracterization and stated that he "did not praise racists."
Harris followed up to ask Biden if he thought he was wrong to oppose busing in America. "I did not oppose busing in America," Biden replied. "What I opposed is busing ordered by the Department of Education. That's what I opposed."
While serving as Delaware's senator in 1975, Biden supported an anti-busing measure that was offered by North Carolina Senator Jesse Helms, who opposed civil rights, and a year later in 1976, he introduced his own proposal to stop the Justice Department from busing to desegregate schools.
In 2019, a spokesperson for Biden told The New York Times that the former vice president did support integrating schools, but did not believe busing was the best option.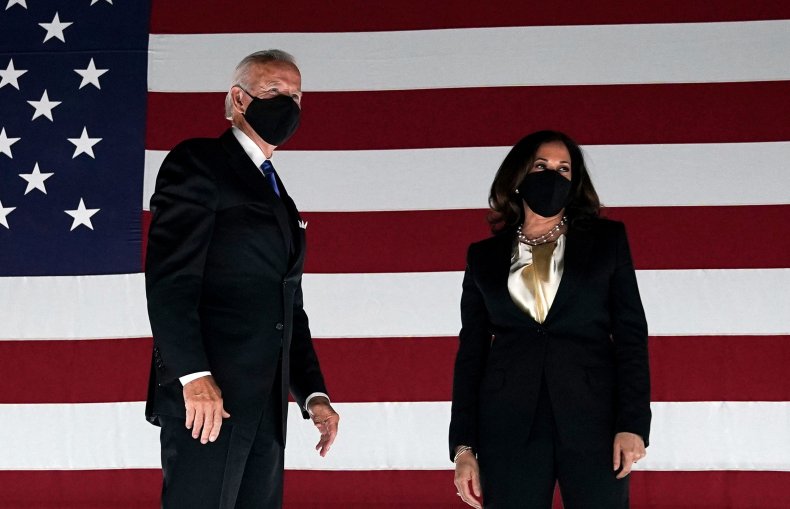 The Ruling
False
While Harris criticized Biden for working with the two former senators who supported segregation, she never called the former vice president a "racist."
Newsweek reached out to Biden and Trump's campaigns for comment but did not receive a response in time for publication.