Fact Check: Did Kelly Loeffler Donate a Portion of Her Senate Salary to an Anti-LGBTQ Organization?
Georgia Senator Kelly Loeffler is facing backlash over the nature of nonprofit and philanthropic organizations to which she donated a portion of her fourth-quarter salary.
The Republican congresswoman, who is campaigning to defend her Senate seat against Democratic challenger Raphael Warnock in Georgia's upcoming runoff elections, pledged to divide her quarterly earnings among organizations of her choice when she was appointed last year.
With an estimated net worth totaling roughly $800 million between herself and husband Jeffrey Sprecher, Loeffler is the wealthiest person in Congress.
The Claim
Criticism of Loeffler's donation preferences began to circulate on Thursday, after initial reporting from Buzzfeed News indicated that the senator had divided last quarter's congressional salary among several anti-abortion organizations and one anti-LGBTQ adoption agency.
The outlet's report noted that Loeffler gave $3,800 to the agency, called Covenant Care Adoptions, and $26,600 to clinics that aim to discourage women seeking abortions from doing so, throughout the latter half of the current fiscal year.
The Facts
Loeffler's office publishes announcements each quarter containing information about the organizations to which she chooses to donate. It released the most recent announcement on November 24, sharing the names of 10 organizations based in Georgia that each received $3,800 of her fourth-quarter Senate salary. Loeffler earns about $38,000 each quarter.
"Loeffler has donated her salary for all four quarters this year in keeping with her pledge to donate her Senate pay to charitable organizations and nonprofits," the announcement read, referring to those selected as "organizations that are helping those in need across the state of Georgia."
Covenant Care Adoptions, a nonprofit Christian adoption agency located in Macon, in central Georgia, appeared fourth on the congressional office's list of donation recipients. The organization facilitates local adoptions and offers counseling services to participating families.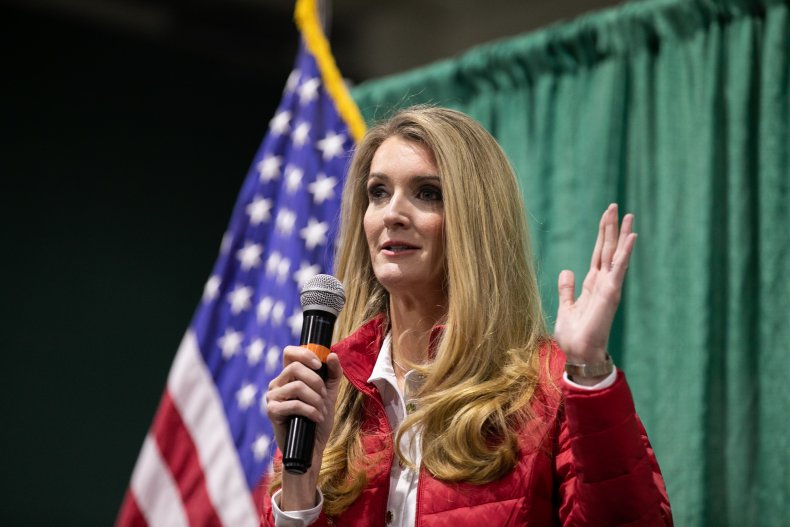 Its "statement of faith," featured alongside the group's description of services and mission statement online, includes blatant anti-LGBTQ language and confirms only heterosexual, cisgender couples are permitted to adopt through the organization. The statement of faith outlines requirements that determine whether prospective clients are eligible to work with Covenant Care.
"We believe that the term 'marriage' has only one meaning: the uniting of one man and one woman in a single, exclusive union, as delineated in Scripture," reads an addendum to the faith statement, titled, "Statement on Marriage, Gender, & Sexuality."
It later cites "homosexual behavior" and "bisexual conduct" as examples of "sexual immorality," which the organization calls "sinful and offensive" and against its beliefs. Bestiality and incest follow on the list of examples. The addendum also clearly expresses transphobic views.
The Ruling
True.
Loeffler donated $3,800 of her fourth-quarter Senate salary to Covenant Care Adoptions, an agency that denies services to LGBTQ individuals and prominently features discriminatory language in a statement that delineates eligibility criteria for potential clientele.
The Georgia runoff candidate's level of awareness regarding the organization's anti-LGBTQ stance is unclear. Newsweek reached out to Loeffler's campaign for comment but did not receive a reply in time for publication.