Fact Check: Did Liz Cheney Call Donald Trump a 'Cute Russian B***h'?
After her loss in the Republican primary for Wyoming's congressional district, Rep. Liz Cheney has kept up her criticism of Donald Trump and his supporters in the GOP.
Cheney, who lost her party primary ahead of the November midterms to Trump-backed Harriet Hageman, has said she "won't be a Republican" if the former president becomes the party nominee, and that she would do "everything I can" to prevent it.
So, when Trump recently indicated that the U.S. could lose in conflict with Russia, the congresswoman's strident tone appeared to be in full force yet again.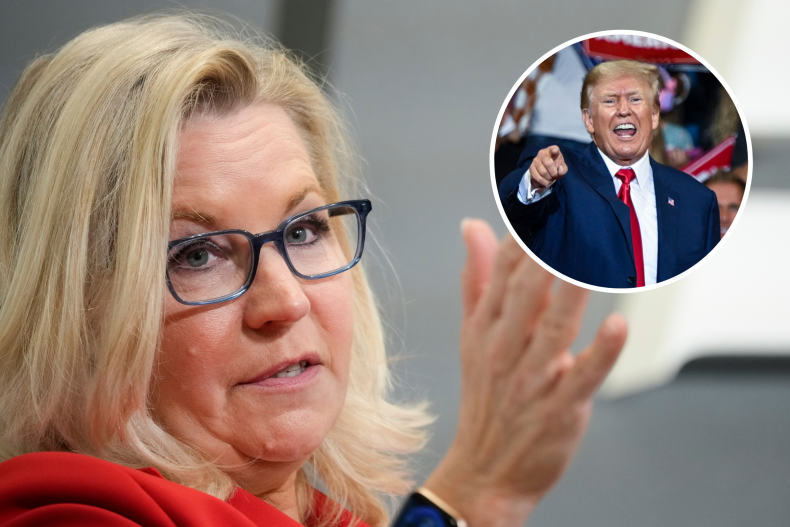 The Claim
A Reddit post, published on September 26, 2022, posted what appears to be a tweet from Liz Cheney that states "Trump says Russia could defeat the United States. My message to Trump is this: WHOSE A CUTE RUSSIAN B***H?"
Screengrabs of the purported tweet were also shared on Twitter, with one post gathering more than 40,000 engagements.
The Facts
The post in question appears to refer to comments the former president made at a rally in Wilmington, North Carolina, on Friday, September 23, 2022.
In his speech, Trump said to the crowd that the Biden administration could trigger World War III, mentioning Russia's threat of nuclear aggression, and suggesting the U.S. would lose the conflict if that happened.
"And I hope I'm not going to be right about World War III because we have stupid people dealing and you could end up, possibly end up, better chance today than ever," he told the crowd.
"You know Putin mentioned the N word, you know what the N word is?
"It's, no, no, no, it's the nuclear word. He mentioned the N word yesterday, the nuclear word, not supposed to be mentioned.
"You could end up in World War III and this will be a war like we've never had before, it won't even be close, because we're being run by stupid people."
Later in the speech, Trump attacked President Joe Biden, stating: "We have a president who is cognitively impaired and in no condition to lead our country which may very well end up in World War III."
The post on Reddit, which purported to be from Cheney, hit back at these comments in somewhat uncharacteristic language. However, while efforts were made to make it seem as if it were from the congresswoman, it's a convincing fake.
Although the post spells her name correctly (both in her Twitter handle and user name), includes the same photo as her congressional Twitter profile, and has a verification mark, it's from a well-known parody account that regularly spoofs U.S. politicians.
In fact, it's not even a real tweet. It's a fabricated screenshot created by Twitter account @FaithRubPol aka Faith Back Rub. The Cheney "tweet" was first posted by Faith Back Rub on September 26, 2022, with the message "Liz Cheney is now UNLEASHED."
The bottom right corner of the screenshot states "Parody by Back Rub", indicating its origin.
While Faith Back Rub states that "Most of our images are satire", and the Cheney "tweet" was published among many other hoax messages, the post on Reddit neglects to include this additional context.
The same parody account has created fictitious posts about Liz Cheney before.
In August 2022, a tweet purported to be from Cheney, created by Faith Back Rub, included the message "Matt Gaetz decided to take a break from rubbing Trump's oranges to take a shot at me. I don't care anymore, tell evil Quagmire to bring it on."
Newsweek Fact Check debunked that claim in a previous article.
Liz Cheney and Donald Trump have been approached for comment.
The Ruling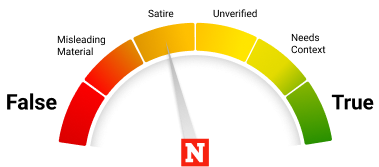 Satire.
The tweet isn't real. It was created by an account on Twitter that frequently parodies U.S. politicians including Liz Cheney. The fake tweet appeared to refer to comments Trump had made about the prospect of the U.S. losing World War III.
FACT CHECK BY Newsweek's Fact Check team