Fact Check: Did NASA Say One in 400 Chance Asteroid Could Hit Earth?
The prospect of an asteroid hitting the earth is both a frightening and still very real possibility with astronomers even earlier this year tracking one such object that had flown "extremely close" to our planet.
The space rock, known as 2023 BU, zoomed over the southern tip of South America in January 2023, while it was only around 2,200 miles above the surface of the Earth.
Now, according to at least one social media post, NASA has shared new odds that a hurtling space rock could hit within the next quarter of a century.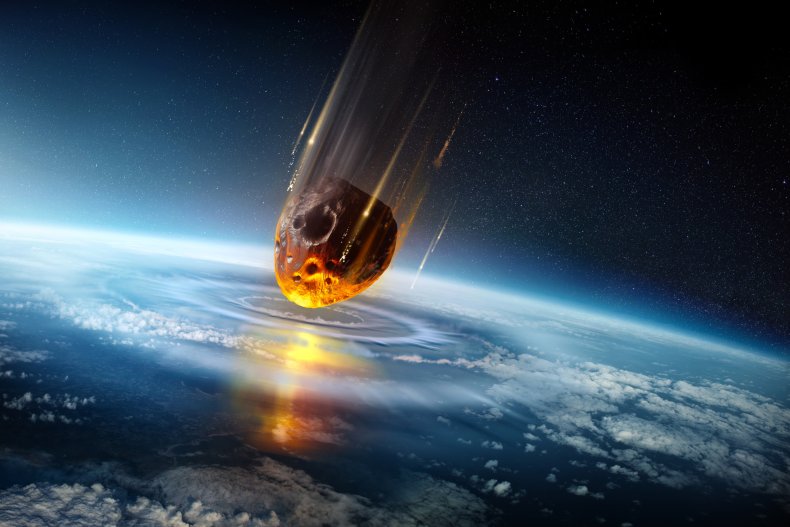 The Claim
A Reddit post, published on March 10, 2023, which has been upvoted more than 35,000 times claimed NASA was monitoring an asteroid with a "1 in 400" chance it could hit the earth.
The post stated: "NASA is monitoring an asteroid that could collide with Earth on Valentine's Day in 2046. A '1 in 400' chance."
The Facts
While it's true that NASA has been tracking the asteroid described in the Reddit post, the space agency has not made a specific claim about the chances of it hitting Earth, as the social media post appears to suggest.
On March 7, 2023, NASA Asteroid Watch tweeted that it was tracking a new asteroid "named 2023 DW that has a very small chance of impacting Earth in 2046."
"Often when new objects are first discovered, it takes several weeks of data to reduce the uncertainties and adequately predict their orbits years into the future," it added.
"Orbit analysts will continue to monitor asteroid 2023 DW and update predictions as more data comes in."
The Twitter account included a fact file including a 3D representation and "essential stats" including its size, velocity, and distance from Earth.
It also notes that its closest approach to earth would happen on February 14, 2046, at a proximity of less than a twentieth of the distance between our planet and the sun.
The claim that there was a one in 400 chance that it would hit Earth was not made by NASA. That specific claim appears to have been made by astronomer Piero Sicoli, who tweeted the estimate on March 2, 2023.
Sicoli's tweet, which has been viewed more than 115,000 times, said: "#2023DW. With just 3 days of arc, I found about 1 in 400 chance of impact on Feb. 14, 2046 (JPL 1/770). Surely this possibility will soon be ruled out, however, as an exercise, I calculated where the asteroid might fall if this possibility occurred."
Sicoli's tweet included a map that showed the range the asteroid could hit, along a plane between southern India and the U.S. east coast.
While one in 400 may seem like a small probability, it is far less than the likelihood of other calamitous odds such as dying in a plane crash, drowning, or even choking on food, according to the National Safety Council.
The European Space Agency's Near Earth Objects Coordination Centre has made a lower probability prediction of one in 625. Interestingly, it does not have the lowest probability among all asteroids that could hit the Earth.
The 2022SX55, the Centre states, could impact the earth by September 17, 2035, at a chance of one in 236. 2017WT28, with a potential impact date of November 11, 2024, is the likeliest to hit with a probability of one in 147.
Newsweek has contacted NASA for comment.
The Ruling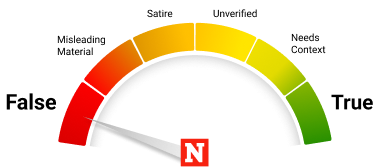 False
While NASA said it is monitoring an asteroid that it says has a "very small chance" of impacting the earth in 2046, it has not made an odds estimate, as the Reddit post may suggest.
That analysis was made by an Italian astronomer, Piero Sicoli, who shared the odds on Twitter.
FACT CHECK BY Newsweek's Fact Check team