Fact Check: Did NIH Add Ivermectin to List of COVID Treatments?
Claims began to circulate on social media last week claiming that ivermectin had quietly been approved for use as a treatment for COVID-19. Prominent Twitter users cited a listing of the controversial drug among a list of treatments on the National Institute of Health's (NIH) official website.
First approved for use in the late 1980s, ivermectin is an antiparasitic drug that is most commonly prescribed to fight against parasites like worms, lice, and scabies. In the early months of the COVID-19 pandemic, the drug became popular among anti-vaccine circles as an alternative treatment for the virus, gaining support from people like Joe Rogan, despite no definitive scientific evidence that it was safe and effective.
Due to the drug's surging demand, some began to purchase the ivermectin variant formulated for horses, leading to critics accusing proponents of using "horse dewormer" to treat COVID. Because the horse version of the drug is formulated to be stronger, the use of it by humans led to a significant uptick in reports to poison hotlines.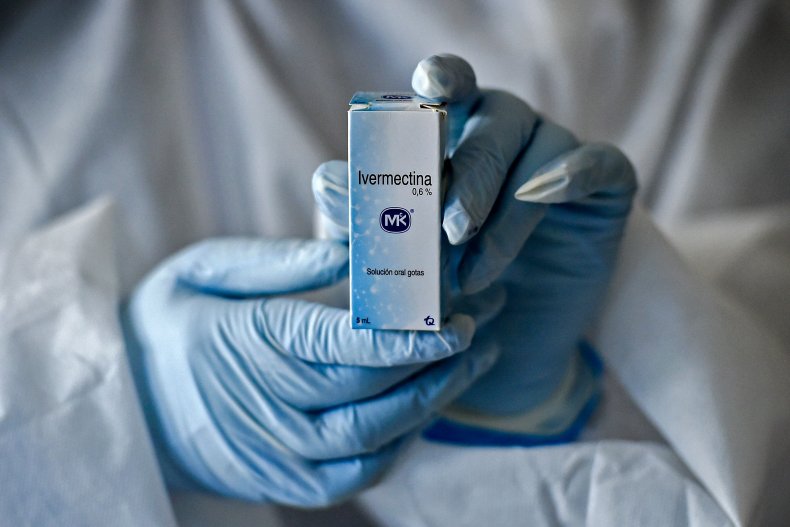 The Claim
These most recent claims about ivermectin being approved appear to have originated in a Thursday tweet from Jake Shields, a professional mixed martial artist and outspoken supporter of former President Donald Trump.
"Yesterday the National institute of health added Ivermectin to the list of covid treatment," Shields tweeted. "Looks like the conspiracy theorist were right and the 'experts' wrong once again."
His tweet had over 42,000 likes and nearly 14,000 retweets as of Saturday afternoon. On Friday, it was shared by conservative talk show host, Jesse Kelly, who took a more extreme stance, accusing pharmacists and doctors of murder for not prescribing ivermectin. Kelly's tweet garnered nearly 13,000 likes.
"Remember when the FDA called Ivermectin 'horse dewormer' and pharmacies refused to fulfill doctor prescriptions for it?" Kelly tweeted. "Yeah, all those people are guilty of murder."
The Facts
The claims being made by conservative figures appear to derive from the official "COVID-19 Treatment Guidelines" website run by the NIH. The site includes information about numerous drugs in various stages of clinical testing for their effectiveness in treating COVID-19.
The website only lists ivermectin as approved for use in those clinical trials, stating that it "recommends against the use of ivermectin for the treatment of COVID-19" for any situation outside of those tests.
The most recent findings from a large-scale NIH-funded test of ivermectin as a COVID treatment were published in June and found that the drug was seemingly not significantly effective.
Among over 1,500 participants, with 47 percent of them receiving at least two doses of the COVID-19 vaccine, those who received ivermectin recovered from COVID in an average of 11 days. By comparison, those who were given the placebo recovered in an average of 11.5 days.
The NIH treatment guidelines website also says that other studies have suggested that sufficient efficacy in treating the virus with ivermectin would require 100 times the dosage amount recommended for humans.
The Ruling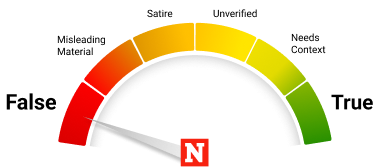 False.
While approved for use in clinical trials, ivermectin has not been approved as a general use for COVID-19 treatment. The NIH still recommends against its use in that regard.
Furthermore, significant trials have found little evidence that the drug has any notable effect on recovery time from COVID-19.
Newsweek reached out to the NIH for comment.
FACT CHECK BY Newsweek Fact Check Team