In just one of Season Four's many jaw-dropping scenes from The Crown, the Princess of Wales prepares a birthday surprise for her husband.
But she fails to impress him with a performance of a Billy Joel classic.
The Claim
Princess Diana dances on stage to Uptown Girl during one of the more astonishing moments in The Crown, but did it really happen?
Emma Corrin, as Princess Diana, is shown impressing crowds at the Royal Opera House with an perfect dance routine.
Meanwhile, an upset Josh O'Connor, as Prince Charles, is shown watching from the royal box, the only one in the room unimpressed by his wife's talents.
During a gala performance, the young royal slips away, gets changed into a silver dress and takes to the stage alongside ballet dancer Wayne Sleep, played by Jay Ebb.
However, rather than making Charles feel special at the performance in honor of his birthday, she is shown leaving him feeling upstaged.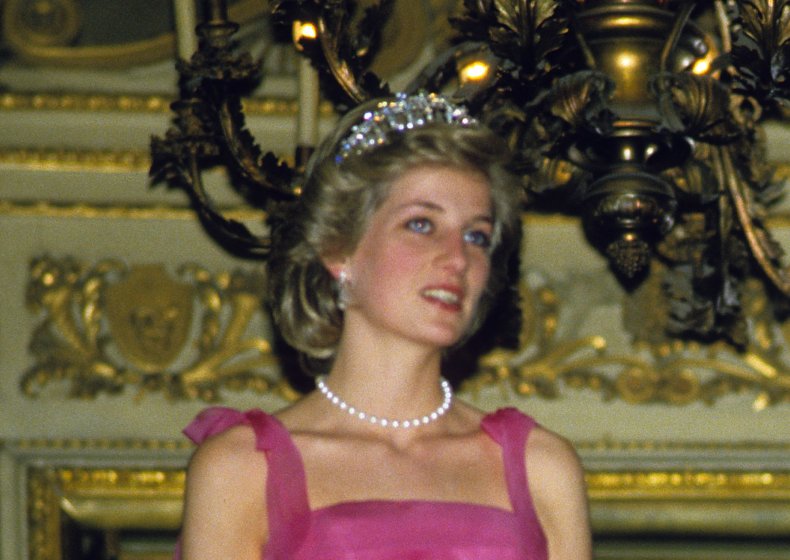 The Facts
Princess Diana's surprise performance was not filmed but was photographed, and the story is retold in the most famous biography of her life.
Prince Harry and Prince William's mother used Andrew Morton's 1992 biography Diana: Her True Story to secretly get out her side of the story, passing the journalist tape-recorded confessions via a friend.
In the bombshell book, Morton not only describes Diana's performance but also relates Prince Charles' "negative" reaction to it.
Morton writes: "They had secretly choreographed a routine to Billy Joel's song "Uptown Girl," using her drawing room at Kensington Palace as their rehearsal studio.
"Prince Charles watched the Gala performance from the Royal Box completely oblivious to his wife's plan.
"Two numbers before the end she left his side and changed into a silver silk dress before Wayne beckoned her on stage.
"The audience let out a collective gasp of astonishment as they went through their routine."
Diana and Sleep took no less than eight curtain calls amid a rapturous response from the audience in Covent Garden, London, in December 1985.
Sleep told Vulture: "Everyone's mouths gaped open. There was an intake of breath like they couldn't believe it. The noise got bigger and bigger.
"We did eight curtain calls. I had to bow every time and I was like, You got to bow to the prince. And she said, No, I'm not bowing to him, he's my hubby. You won't get your OBE with those comments."
However, the prince himself was less convinced, with the episode adding to the problems in the couple's relationship.
Morton writes: "In public Prince Charles confessed himself 'absolutely amazed' by Diana's display; in private he expressed his strong disapproval of her behavior. She was undignified, too thin, too showy.
"This totally negative attitude was what she had now come to expect.
"No matter how hard she tried or what she did, every time she struggled to express something of herself, he crushed her spirit. It wore her down."
Later editions of the book include a transcript of Diana's own words, which show her describe Charles' reaction as "horrified, he said I was too thin."
The performance came four years into their marriage and one year after Prince Harry was born.
The Ruling
True.
While some of The Crown's claims bend or even break from real life, others are drawn from history.
The show's re-creation of Princess Diana's Uptown Girl performance draws broadly on accounts of the people involved and was documented in photographs and news reports from the era.