Fact Check: Did Study Find COVID Infection Just as Effective as Vaccine?
COVID and vaccine response continues to hold considerable sway over U.S. policy and decision-making, with the White House recently redeclaring emergency government powers in response to the disease.
Those who remained unvaccinated, thought to account for 21 percent of the American population per CDC data, have in part been supported by evidence showing that infection from the disease provides protection from further bouts of the illness.
Now, a recent study, which has been quoted by conservative commentators, has suggested that a COVID infection is just as effective as receiving a vaccine.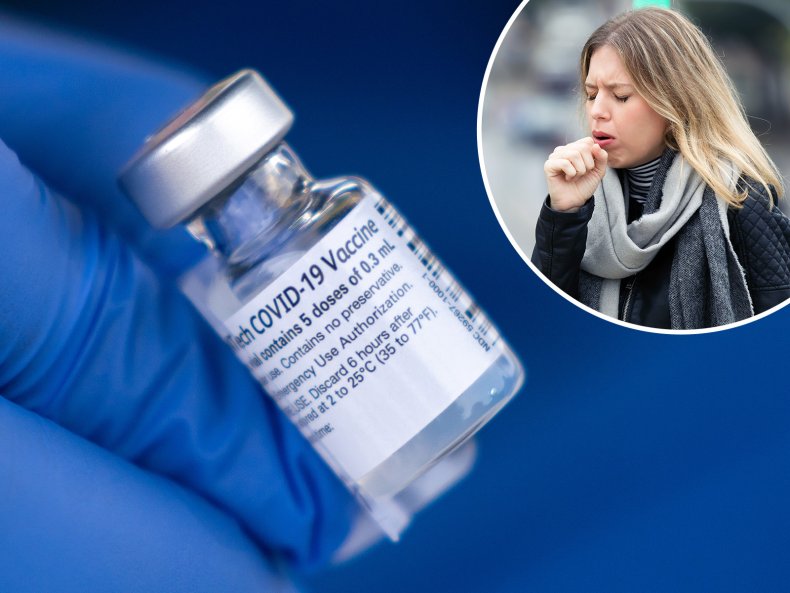 The Claim
A tweet by user Natalie F. Danelishen, posted on February 17, 2023, viewed more than 496,000 times, included a screengrab from an NBC News article with the headline: "Immunity acquired from a Covid infection is as protective as vaccination against severe illness and death, study finds."
A subheading read: "The immunity generated from an infection was found to be 'at least as high, if not higher' than that provided by two doses of an mRNA vaccine."
Danelishen added: "We are in the middle of one of the longest and saddest 'I told you so' in history."
Another tweet by Ian Miles Cheong, posted the same day, and viewed more than 48,000 times, included a similar screengrab with the message: "The MSM is finally admitting that natural immunity is as good as, if not much better than multiple doses of the mRNA vaccine."
The Facts
The question of whether COVID vaccinations are as powerful at resisting symptoms of the disease versus protection provided by natural infection has been debated for some time.
During the pandemic, studies by the Centers for Disease Control and Prevention (CDC) found that unvaccinated COVID survivors were twice as likely to get reinfected and that vaccines offered five times more protection than immunity from catching the virus.
"Hybrid immunity," whereby an individual boosts immunity to COVID through infection and vaccination, has been recognized by the World Health Organization as "superior to infection- or vaccine induced immunity alone."
The study referred to by NBC and published in The Lancet was funded by the Bill & Melinda Gates Foundation, among others, and analyzed 65 studies from 19 different countries, assessing protection from SARS-Cov-2 conferred by a previous infection.
Among its findings, the study found that "although protection from past infection wanes over time, the level of protection against re-infection, symptomatic disease, and severe disease appears to be at least as durable, if not more so, than that provided by two-dose vaccination with the mRNA vaccines for ancestral, alpha, delta, and omicron BA.1 variants... which is also seen from studies directly comparing natural immunity to vaccine-induced protection.
"Protection against severe disease, although based on scarce data, appears to be durable up to more than 1 year for ancestral, alpha, delta, and omicron BA.1 variants."
However, as the study added, while infection may be as effective (and perhaps more, by some measures) as the vaccine, there are other risks associated with infection-acquired immunity (such as "severe morbidity and mortality associated with the initial infection").
The study added: "This balance of risk varies by the type of variant, with omicron for instance having less severe outcomes than delta, and other risk factors associated with the individual, such as age and other comorbidities."
This is a crucial point that was not included as part of the commentary on Twitter; while infection may (at least according to this paper) provide a level of protection "by variant and over time... at least equivalent if not greater than that provided by two-dose mRNA vaccines," the health risks from catching COVID without a vaccination remain.
Multiple studies have confirmed that the risk of death from COVID is far higher among those who remain unvaccinated compared to those who received the vaccine.
Analysis by the U.K.'s Office for National Statistics (for January 2021 to May 2022) found that the age-standardized mortality rates for the diseases had "been consistently lower for all months since booster introduction in September 2021 for people who had received a third dose or booster at least 21 days ago, compared with unvaccinated people and those with just a first or second dose."
Our World in Data, which calculated the U.S. COVID-19 weekly death rate by vaccination status, found death rates remained consistently higher among the unvaccinated since October 2021.
A Scientific American assessment of CDC data, based on figures from March 2022, found death rates among unvaccinated Americans were higher across all age groups.
The rate among 50-64-year-olds was nearly ten times higher compared to those who had received a vaccine but no booster. The effect was nearly nine times as high among those 65 years or older.
As noted by NBC News, the study excluded people with hybrid immunity, or immunity from both infection and vaccination, while variants from late fall and early winter of 2022 weren't included either.
With this in mind, while the findings that infection can provide "a level of protection against re-infection, symptomatic disease, and severe disease" comparable to or greater than a two-dose vaccine, the other risks taken by not being vaccinated should be considered in the surrounding commentary.
Three years since the outbreak of COVID, the White House has continued to declare public health emergencies in response to the disease.
President Joe Biden's administration extended government intervention powers related to COVID-19 in January, a sign the U.S. still believes the disease remains powerful and dangerous.
The Ruling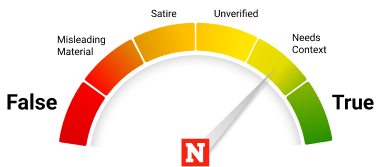 Needs Context.
While a recent study that analyzed multiple data found that COVID infection had provided protection from re-infection, symptomatic disease, and severe disease compared to a double vaccination dosage, the vital context is that there are health risks associated with remaining unvaccinated.
Multiple studies have shown that death rates caused by COVID-infection remain higher among unvaccinated individuals.
FACT CHECK BY Newsweek's Fact Check team.