Fact Check: Did Will Smith Receive a Standing Ovation at the Oscars?
Will Smith appearing to slap host Chris Rock on the face at the 2022 Academy Awards ceremony was by far the biggest story of this year's Oscars, but a number of false claims and misleading reactions to the controversy have emerged on social media in the aftermath.
The Claim
Hundreds of users slammed Smith for his outburst, even as some defended his reaction to what was seen as an offensive joke about his wife Jada Pinkett Smith.
Others were outraged with what they described as a "standing ovation" by the crowd for the actor as he returned to the stage to receive the Best Actor award—but did it actually happen?
"This must be a dystopic world the one where we live it, the one where Will Smith goes on assaulting someone in front of the world and after that goes on receiving standing ovation cause he is a vessel of love in tears and then let's dance everybody," Tancredi Palmeri, a beIN Sports correspondent, tweeted.
"It says something about Hollywood's warped moral compass that Will Smith got a standing ovation shortly after assaulting Oscars host Chris Rock," wrote Rita Panahi, an American-born Australian conservative opinion columnist.
Among the dozens of memes borne of the controversy was a collage of "Oscar crowd reactions," showing a number of shocked celebrities, purportedly reacting to the altercation.
The Facts
Several videos from the Oscar-2022 ceremony indicate that Will Smith did indeed receive a standing ovation from the audience as he was announced the winner in the Best Actor category. He took to the stage again some time after his initial clash with Rock.
Another standing ovation followed after he completed his victory speech and headed off the stage. Shots from different angles show the majority of the audience getting up to congratulate the King Richard star a second time.
However, the collage of reaction screengrabs, which was also shared widely on social media, is not in fact related to the 2022 Oscar ceremony. The meme first emerged in 2017, on the back of another Oscar controversy.
"La La Land" was originally pronounced as the winner of the 2017 Best Film Oscar; but minutes later producers informed the hosts of the mishap, leading to an on-stage correction that announced "Moonlight" as the actual Best Film.
The reactions of Hollywood stars, including Matt Damon, Mel Gibson, Ryan Gosling and Salma Hayek, were in relation to that event, and not the Smith-Rock altercation, as can be seen in real time in this video.
The Ruling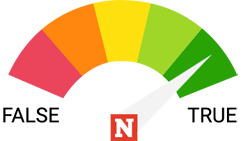 True.
Will Smith did indeed receive a standing ovation (in fact, two of them) as he was receiving the Best Actor award at the 2022 Oscars Ceremony. Several angles from the official event broadcast confirm that most of the audience stood up to applaud the actor. But the viral image compiling fellow Hollywood stars' reactions is, in fact, from the 2017 ceremony.
FACT CHECK BY NEWSWEEK