Does Gas Really Cost $4.29 in D.C. as Wolf Blitzer Tweeted?
CNN anchor Wolf Blitzer posted a photograph on Twitter Tuesday that showed prices at a Washington D.C. gas station, which seemed to insinuate the high prices listed were normal for the area.
Other users of the social media platform disputed such a claim, noting that the price—$4.29 per gallon of regular-grade gas—came from only one station, and one that some said was known for exorbitant prices.
While a phone call from Newsweek confirmed that the $4.29 price pictured was correct at the Exxon station, other data indicates that the figure is not the typical rate for the area.
Blitzer captioned his Tuesday tweet by saying, "FYI. Gas prices today here in Washington DC."
Along with anecdotal accounts from D.C.-area Twitter commenters, GasBuddy also said that Blitzer's assumption was off the mark.
One of the fuel industry's top trackers of prices, GasBuddy wrote: "Did you forget to check the GasBuddy app again, @wolfblitzer? Gas prices in D.C. are averaging about $3.59 right now - we can help you get a better price!"
Elsewhere, a check of gas prices for the area on AAA's online index showed the average price in Washington D.C. for Tuesday was $3.605. According to AAA's statistics, even the average cost of higher-grade premium gas at $4.226 was lower than the station that Blitzer flagged.
Martin Austermuhle, a reporter at D.C's NPR-affiliated station WAMU 88.5, wrote, "There's a handful of comically expensive gas stations around D.C., and that you happen to live or work by one does not mean it is representative!"
Editorial cartoonist Brian McFadden used the opportunity to reference a recent CNN segment that raised many eyebrows. That story on inflation featured a family who spoke about the high prices they were paying for milk. The family claimed they bought 12 gallons of milk a week, which many found incredible if not unbelievable.
McFadden wrote, "Check on Wolf and make sure he doesn't think it's milk from another dumb inflation anecdote and drink it."
He went further by saying such narratives "aids the right."
As some referenced, Blitzer's tweet came as inflation and gas prices have been major talking points in the news. According to data released Wednesday from the Bureau of Labor Statistics, the U.S. inflation rate hit a 30-year high in October with supply chain issues contributing to rising prices for fuel oil, gas and utilities.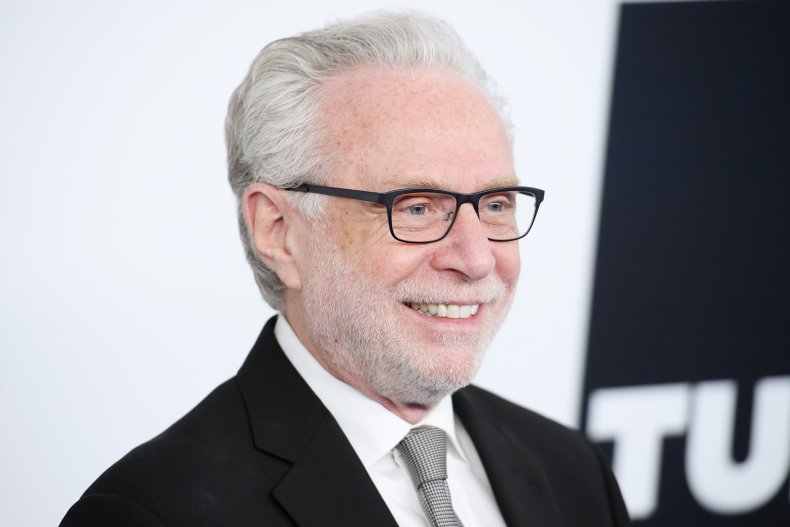 Updated 11/11/21, 5:35am ET: The headline was changed.