Fact Check: Does Spending Bill Provide More Funds to Foreigners Than Americans?
In the wake of Congress passing a $900 billion coronavirus stimulus package and a $1.4 trillion omnibus spending bill, Americans are concerned that more funding went to foreign aid than to the millions of people struggling at home.
Monday's passage of the 5,593-page bill ended eight-plus months of partisan gridlock. It includes weekly jobless benefits, individual checks and small-business aid through the Paycheck Protection Program.
The Claim
Americans flooded social media, and particularly Twitter, after the bill's passage to express their outrage over the package, which includes stimulus checks reduced from the first package's $1,200 to $600 for individuals making up to $75,000 per year.
In addition to the coronavirus relief package, a spending bill was passed that included foreign aid, leaving Americans to wonder if other nations are receiving more help than they are.
One of the tweets was posted by Congresswoman-elect Lauren Boebert (R-Colo.), who wrote about her displeasure regarding $10 million earmarked for gender programs in Pakistan.
Many people are unhappy that the U.S. is willing to spend billions of dollars abroad but only $600 per person at home for the stimulus.
President Donald Trump later criticized the amount of money that was allocated for foreign aid and called on Congress to amend the bill to replace the proposed $600 checks with $2,000 checks.
"Congress found plenty of money for foreign countries, lobbyists and special interests while sending the bare minimum to the American people who need it," said Trump, who had largely been silent on the bill until it passed.
The Facts
According to the House Committee on Appropriations, the $900 billion coronavirus relief package and the $1.4 trillion omnibus spending bill are two separate packages that fall under the year-end funding package for fiscal year 2021. This structure is designed so that the $900 billion relief package is specifically used to address the widespread hardship Americans are facing from the coronavirus.
The $1.4 trillion spending bill will keep the government funded through September 30, 2021, and covers a multitude of other government spending, including agricultural programs, funding various governmental agencies, providing foreign aid and much more. None of the money for foreign aid is being allocated from the $900 billion coronavirus relief package.
Though coronavirus relief and foreign aid come from two different packages, Americans still want to know how the numbers compare. How much of the $1.4 trillion is being spent on foreign aid?
Israel will receive $3.3 billion in grants, while Egypt will get $1.3 billion from the foreign military financing program. Burma, also known as Myanmar, will receive $135 million in aid "for programs to promote ethnic and religious tolerance and to combat gender-based violence" in addition to mitigating ethnic cleansing against Rohingya Muslims.
Colombia will receive $461 million in aid, which is contingent on the country continuing to implement a national counternarcotics strategy, protecting Afro-Colombian and indigenous communities and preventing attacks against journalists, trade unionists and "human rights defenders." Colombia also must take steps to hold government and military officials accountable for any crimes or human rights violations.
After adding up all of the programs that could be considered foreign aid under the Consolidated Appropriations Act of 2021, tens of billions of dollars were approved.
Senator Lindsey Graham (R-S.C.), defended at least some of the foreign aid during an interview Tuesday on Fox & Friends.
"The foreign aid budget is 1 percent of all American spending," he said. "Pakistan is a place I really worry about; 85 countries a woman can't open up a bank account without her husband's signature, she can't inherit property. If you're a young girl in Pakistan, life is pretty tough, so we're trying to make life better for women throughout the world."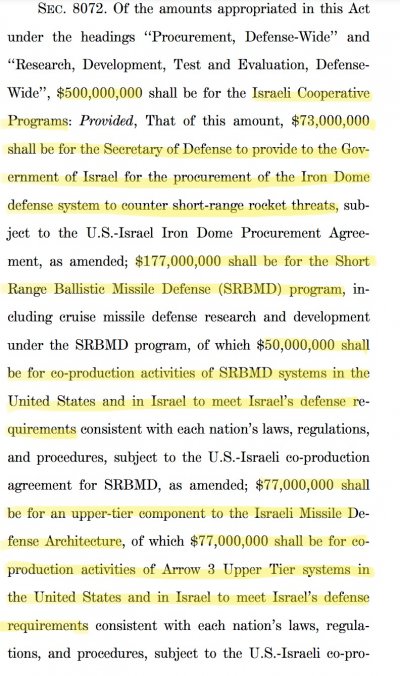 The Ruling
False.
Although Twitter users might lead you to believe otherwise, and are comparing apples to oranges with the stimulus bill vs. the omnibus 2021 funding bill, the amount of money allocated to foreign aid in the year-end package amounts to tens of billions of dollars, considerably less than the $900 billion slated for coronavirus relief for Americans.