Fact Check: Does Trump Want to Get Rid of Social Security Like Biden Said?
During the final presidential debate on Thursday, Democratic candidate Joe Biden and President Donald Trump were asked about their healthcare plans when they began discussing Social Security.
The Claim
Biden said Trump wants to get rid of Social Security.
Trump criticized Biden's plan, saying that "he's talking about destroying your Medicare," which was met by the former vice president saying that Trump is "a very confused guy."
"The idea that we're in a situation that is going to destroy Medicare... This is the guy that the actuary of Medicare said, 'If in fact...' That's Social Security. 'If in fact he continues his plan to withhold the tax on Social Security, Social Security will be bankrupt by 2023 with no way to make up for it.' This is the guy who's tried to cut Medicare," Biden said during the debate. "The idea that Donald Trump is lecturing me on Social Security and Medicare? Come on."
The Facts
Biden's campaign cited a letter written by the Social Security's Administration chief actuary from August 25 that said if the payroll tax is eliminated, without a replacement, the Social Security trust fund, "would become permanently depleted by the middle of calendar year 2023."
The letter from the chief actuary, Stephen Goss, came after Trump made several comments about cutting the payroll tax.
"If I'm victorious on November 3rd, I plan to forgive these taxes and make permanent cuts to the payroll tax," Trump said during a press briefing on August 8. "So I'm going to make them all permanent."
During another press briefing on August 12, he made similar comments, saying, "When we win the election—when I win the election—I'm going to completely and totally forgive all deferred payroll taxes without in any way, shape or form hurting Social Security."
"And the payroll tax—we'll be terminating the payroll tax after I, hopefully, get elected," the president added. "We'll be terminating the payroll tax, so that will mean anywhere from $5,000 to even more per family, and also great for businesses and great for jobs."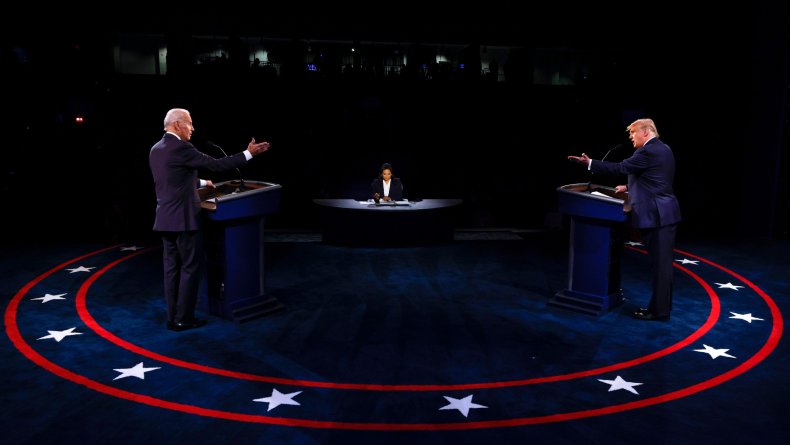 The White House sought to clarify Trump's comment shortly after, saying that the president doesn't want to entirely eliminate payroll taxes, and instead wanted to allow the Treasury Department to delay collection of payroll taxes that fund Social Security and Medicare, which was issued in an executive order after congress failed to renew a COVID-19 relief bill.
On August 13, White House press secretary Kayleigh McEnany told reporters that, "What he was meaning yesterday is that he wants permanent forgiveness of the deferral."
The Ruling
Mostly False.
While Trump and the White House made conflicting statements about Social Security and payroll tax deferrals, the president never proposed eliminating them entirely.
Trump would need approval from Congress to make any permanent changes to the tax system in the U.S.
Newsweek reached out to Biden and Trump's campaign for comment but did not receive a response in time for publication.