Fact Check: Does Video Show 'Blast in Beijing' Amid China's Xi Coup Rumors?
A surge of unverified and perhaps purposefully misleading reports, purporting that Chinese president Xi Jinping has been placed under house arrest as part of a political coup, was accompanied by photo and video misinformation.
Rumors that the China's People's Liberation Army had overthrown the president were fanned by speculation and false claims from foreign politicians despite, and later debunked.
However, as the hashtags relating to "China" and "coup" were trending, a video surfaced claiming that a massive explosion had been observed inside Beijing, and linking it to the purported political shifts.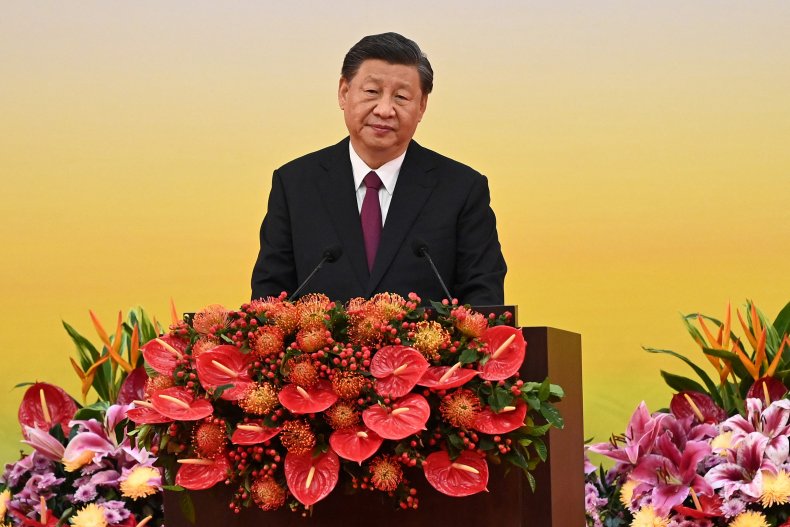 The Claim
A video posted on Twitter on September 25, 2022, shows a huge explosion along a city skyline at night.
The accompanying tweet reads "#Beijing Footage of big explosions coming from #Beijing during the china coup against Xi Jinping? The video that is going viral on social media is true, can anyone tell ? #chinacoup #chinesecoup #china #XiJingping"
The Facts
Amid intrigue it's hard to judge which, if any, of the rumors surrounding a coup can be trusted or not, not least because of a lack of impartial, native reporting on Jinping's government.
As an example, videos of military drills on Chinese streets were previously shared misleadingly among heightened tensions surrounding the country's maneuvers in Taiwan.
The purported "blast in Beijing" presents a similar case. A reverse image search of stills from the video has shown that it was not taken recently, was not shot in Beijing and does not provide evidence in support of the false "coup" narrative.
The video, which is more than seven years old, was recorded at the port of Tianjin in Tianjin, Northern China, nearly two hours drive from Beijing.
Two explosions erupted on August 12, 2015 killing more than 160 people. The blasts occurred at a warehouse for toxic chemicals and gas. Dramatic video closer to the scene of the explosion was captured by nearby residents.
The footage, now falsely intertwined with the unevidenced coup narratives, was included in reporting of the Tianjin explosions at the time.
25 government officials and 24 staffers at the companies involved in the blast were jailed for the incident. Chairman of the warehouse company, Yu Xuewei, was "sentenced to death with a two-year reprieve."
According to China's state-run Xinhua news agency, court records suggested that the company, Ruhai Logistics, "ignored industrial safety rules and violated municipal district planning by illegally setting up a hazardous materials storage yard."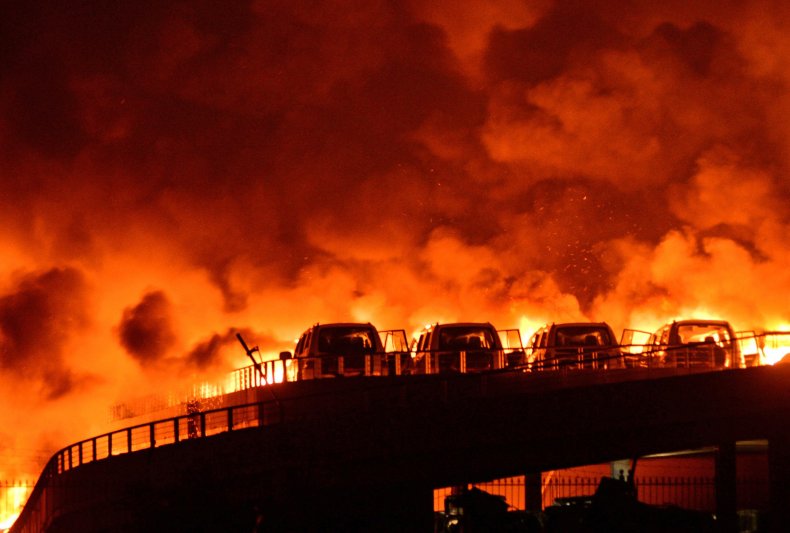 While the incident led to questions about government accountability, they did not lead to political instability, let alone a political coup.
The rumors purporting an imminent political upheaval in China have been driven by unverified video footage, as well as inauthentic online behavior that disinformation experts traced to a network of bot accounts, many of them in geolocated to India.
One clip, widely shared on Twitter, reported to a show an 50 mile long military convoy heading to Beijing.
However, the video was less than a minute long, did not show a line of military vehicles stretching 50 miles and did not provide any verifiable context about where it was filmed or whether a convoy was heading to Beijing, and if so for what purpose.
Similarly, fact checkers could neither corroborate the viral claim of unusually high numbers of flight cancellations across China, nor verify FlightRadar screenshots purportedly showing empty skies over the capital.
Instead, Western reporters based in China have debunked the claims about supposedly unusual activities in Beijing, and no reliable evidence has emerged since to corroborate any of the wild rumors.
The Ruling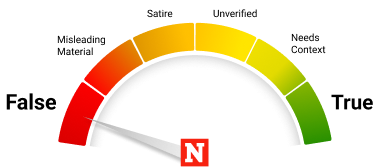 False.
The video of the blast was a recording from the Tianjin warehouse explosions, which occurred in August 2015. More than 160 people died in the incident, while 49 people were jailed for their culpability. The video, along with other misleading content such as fake FlightRadar maps and flight records, appears to have been used deceptively to promote a false narrative of a coup in China.
FACT CHECK BY Newsweek's Fact Check team