FACT CHECK: Would Donald Trump's Immigration Plan Have Stopped New York City Bombing?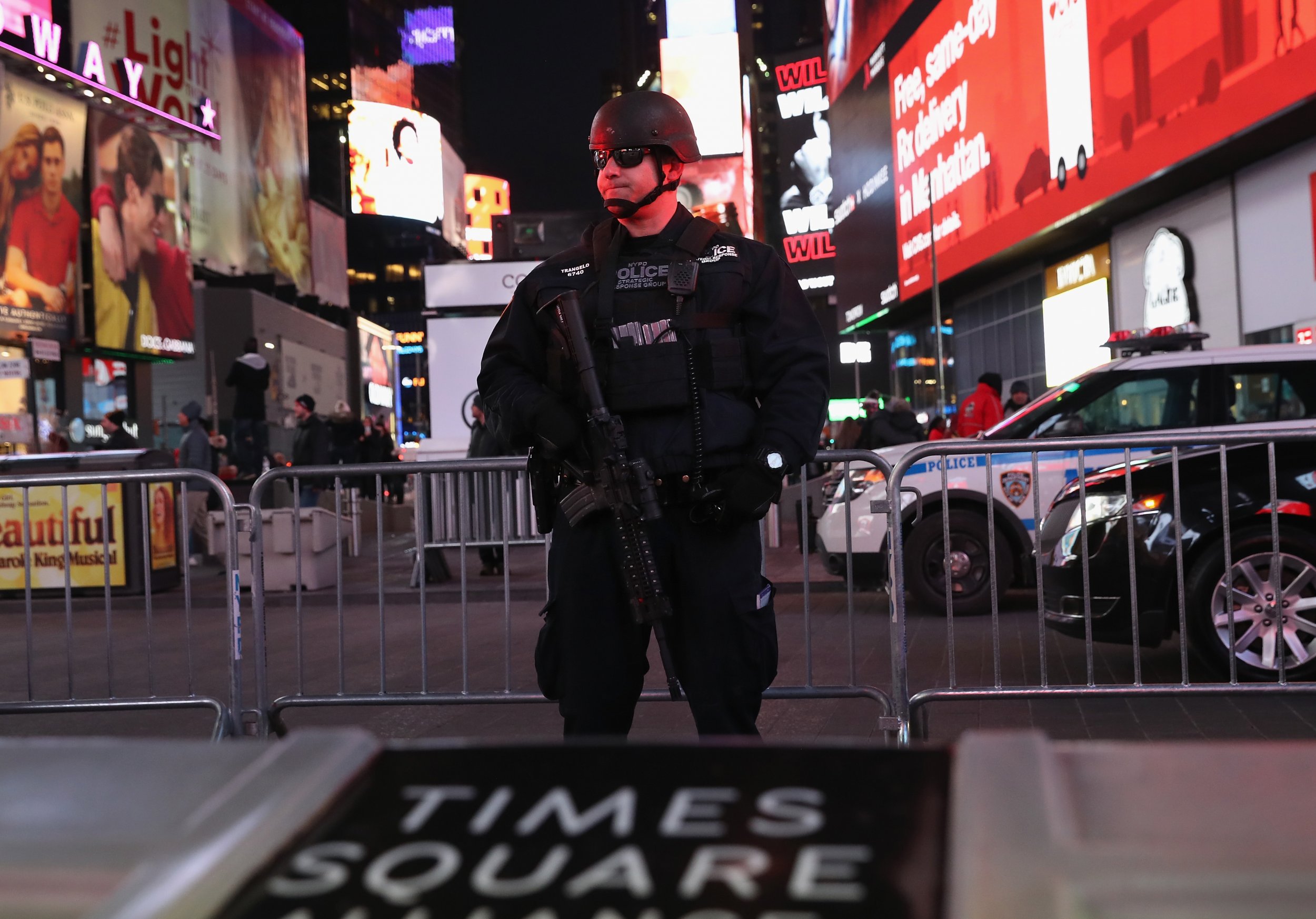 Hours after an attempted terrorist attack in New York's Times Square Monday, President Donald Trump and press secretary Sarah Huckabee Sanders said the bombing would have been prevented if Trump's plan to eliminate immigration policy that allowed the alleged bomber to enter the country had been in place.
Is it true? Let's see:
THE CLAIM
"Specifically, the president's policy has called for an end to chain migration," White House press secretary Sarah Huckabee Sanders said during the press briefing. "And if that had been in place, that would have prevented this individual from coming to the United States."
Trump has said repeatedly that America "must fix its lax immigration system," which he added in a statement, "allows far too many dangerous, inadequately vetted people to access our country."
"Today's terror suspect entered our country through extended-family chain migration, which is incompatible with national security," he added.
THE CONTEXT
Authorities say Akayed Ullah set off the device at 7:20 Monday morning. His motivations are not entirely clear yet, but his immigration status is known.
Ullah came to America in 2011, obtaining a green card through a family-based visa preference system that rewards applicants who have family members already established in the country. Ullah had a F43 visa, issued to the children of immigrants who gain sponsorship from a relative who is a U.S. citizen.
That's what Trump opposes.
So-called chain migration, officially known as family-based immigrant visas, is the process by which one family member gains legal access to America, and then sponsors relatives from his or her country, who can then sponsor more relatives. One family member can lead to a "chain" of other relatives.
The term "chain migration," is not official government wording, but one that has gained traction among opponents.
The statements by Trump and Sanders piggyback off an August 2 press conference, during which Trump threw his support behind the RAISE Act. The Senate bill would curb legal immigration, in part by ending the process by which some relatives of already established U.S. residents obtain legal access to the country. Under the bill, the government would dole out visas based on merit.
Trump followed this up with a tweet on September 15, writing "CHAIN MIGRATION cannot be allowed to be part of any legislation on Immigration."
The president's plan is as follows:
"(1) Ending Chain Migration and (2) eliminating the Visa Lottery. The suspect was a Visa Lottery Chain Migrant ... The suspect got a green card through Chain Migration (i.e. he was the adult nephew of a naturalized U.S. citizen)… and that naturalized relative was only in the country as a result of our misguided Visa Lottery program," Sanders told Newsweek in an email.
Neither the White House nor Department of Homeland Security has said Ullah was on any watch lists. It does not appear that the government had any reason to monitor his actions under current immigration rules.
Opposition to Trump's plan has been bipartisan, with both Democrats and Republicans arguing the plan would hurt the American economy and limit America's potential.
THE BREAKDOWN
Simply speaking, President Trump is mostly correct: If America did not have family-based migration, Akayed Ullah might not have been in this country.
But it is impossible to know if Ullah could have been admitted to the country under the merit-based system under the RAISE Act. His home country of Bangladesh is not part of Trump's travel ban, so he would not have been blocked from coming to America as a visitor.
One mitigating factor against Trump's call to end chain migration is that the official policy of the United States has been to encourage family-based migration. The program originated in the 1952 Immigration and Nationality Act, and previous attempts to overturn the program have been defeated. Supporters say family-based immigration is beneficial because immigrants enter the country with relatives and other support systems in place.
THE VERDICT
We rate the claim as true, with some caveats.