Fact Check: Were the First 23 Black Members of Congress Republicans?
A post about the political affiliation of the first Black members of Congress has spread on social media.
The Claim
A widely shared post on social media said that the first 23 Black members of Congress were all Republicans.
Alongside an archival image of early Black members of Congress, it said, in capital letters: "History that is never taught.
"The first 23 Black congressman [sic] were all Republicans."
A Twitter post of this image was shared on September 5 and has more than 9,000 likes and more than 4,000 retweets at the time of writing.
The Facts
Newsweek contacted Historian of the House of Representatives Matthew Wasniewski to ask about the claim.
He confirmed that the first 23 Black members of Congress had been Republicans,
"The figure of 23 is in fact correct," he said. "It includes 22 Black Members of Congress during Reconstruction and the late 19th century (20 in the House and 2 in the Senate)—all from reconstructed southern states, and all Republican.
"After the last of those 22 individuals left the House in 1901 (George Henry White of NC), there was a three-decade gap where no African American served in either chamber because of the rise of Jim Crow and the denial of voting rights.
"In 1928, Oscar De Priest of Illinois, who represented a Chicago-centered district, became the first Black American elected from a northern state. He was a Republican and his rise in Illinois politics reflected the effects of the Great Migration.
"De Priest was the 23rd African American to serve in Congress."
Hiram Revels was the first Black member of Congress to be appointed, gaining a seat in the Senate in 1870. The first Democratic Black congressman was elected in 1934, Wasniewski said.
"In 1934, De Priest was defeated for his seat by Arthur W. Mitchell, who had started in GOP politics but had become a Democrat because he sensed more political opportunities. He was the 24th Black Congressman and the first Democrat," Wasniewski said.
A biography page for Mitchell on the History, Art & Archives website of the House of Representatives states: "The first African American elected to Congress as a Democrat, Arthur Mitchell served four terms in the U.S. House, illustrating a shift among black voters, who traditionally backed Republican candidates."
The Ruling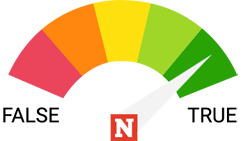 True.
FACT CHECK BY NEWSWEEK
Yes, the first 23 Black members of Congress were all Republicans.
The first Black member of Congress from the Democratic Party was voted into their position in 1934, while there had been Black Republicans in Congress in the 19th century.