Fact Check: Has Joe Biden Plagiarized as Mike Pence Suggests?
During Wednesday's vice-presidential debate between Vice President Mike Pence and Democratic candidate Senator Kamala Harris, Pence implied that Biden had copied aspects of President Donald Trump's coronavirus response plan.
The Claim:
Pence claimed that the coronavirus plan laid out by the Biden/Harris campaign was so similar to the one that the Trump administration has carried out, it seemed like it had been plagiarized.
"The reality is," Pence said, "when you look at the Biden plan, it reads an awful lot like what President Trump and I and our task force have been doing every step of the way. And quite frankly, when I look at their plan that talks about advancing testing, creating new PPE, developing the vaccine—it looks a little bit like plagiarism, which is something Joe Biden knows a little bit about."
The Facts:
Biden has been accused of using aspects from the speeches of other politicians. In 1987, the New York Times reported that Biden had used parts of a speech by British Labor Party leader Neal Kinnock during a debate without proper attribution.
Allegations surfaced in 1987 that Biden had plagiarized parts of a 1965 paper he wrote while in the Syracuse University Law School. Biden held a press conference at the time admitting to the accusations.
Biden explained that he attributed items from a law review article incorrectly in his paper.
"I was wrong, but I was not malevolent in any way," Biden told reporters. Biden was permitted to repeat the class.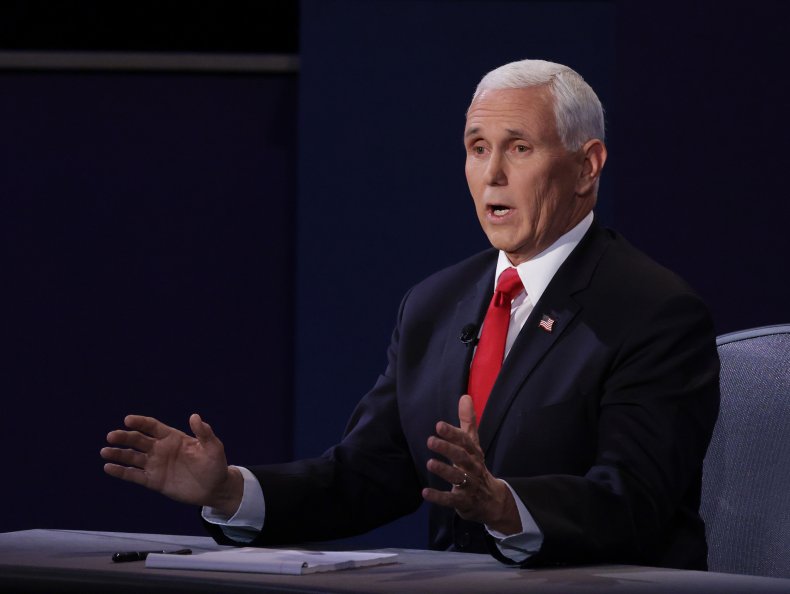 The incidents of plagiarism were a factor in Biden suspending his first presidential campaign during the 1988 election cycle.
"I made some mistakes," Biden told reporters in September 1987. "But now, the exaggerated shadow of those mistakes has begun to obscure the essence of my candidacy and the essence of Joe Biden."
In July, Trump said Biden's proposed economic policy contained elements of Trump's plan.
"He plagiarized from me," Trump told reporters, "but he could never pull it off. He likes plagiarizing." Despite the allegations, Trump did not reveal which parts of his policy were also included in the Biden plan.
Although Biden has admitted to plagiarizing other sources in the past, there is no conclusive evidence that Biden lifted any original ideas or concepts from the Trump administration's coronavirus plan.
Rating: Mostly True
Pence's statement was true, but taken out of context to imply that Biden has stolen from Trump's Coronavirus plan.
Newsweek reached out to the Biden campaign for comment.
Correction (10/8/2020): A previous version of this article referred to Neil Kinnock as Neil McKinnock. We regret the error.