Fact Check: Has Norfolk Southern Made Tens of Billions in Profit?
The fallout from the East Palestine train derailment has forced the activities of railroad company Norfolk Southern into the light, as investigations continue into the cause of the crash.
The company is already subject of a suit by Ohio and Pennsylvania residents who claim they were "exposed to high levels of toxic chemicals." Their lawyers have described the incident as a "wholly preventable catastrophe."
Now, responding to the crisis in an interview, President Joe Biden placed the blame firmly on Norfolk Southern, claiming the corporation made huge profits leading up to the crash.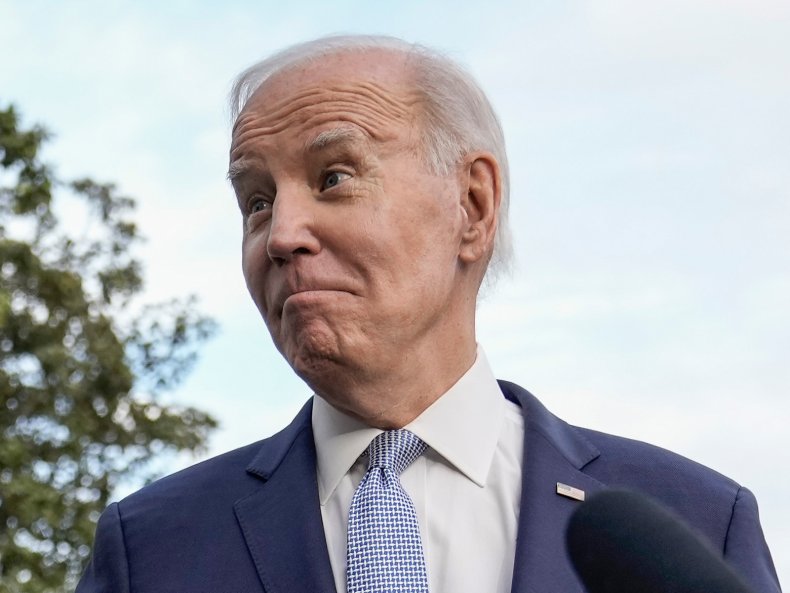 The Claim
In an interview with ABC News posted on YouTube, on February 25, 2023, which has been viewed more than 108,000 times, Biden said that Norfolk Southern had made "tens of billions of dollars" in profits.
"Whatever happens we've got to understand is [it's] the responsibility of the railroad company, who's made by the way tens of billions of dollars in profits," Biden said.
"Tens of billions of dollars of profits lately."
The Facts
Biden has received criticism for his decision-making following the crash in East Palestine. The president was attacked by Republicans for visiting Ukraine before the Ohio town and did not make a public statement about the incident until two weeks after the crash.
The interview on ABC allowed the president to push anger back toward Norfolk Southern and its potential culpability.
According to figures from the Bureau of Transportation Statistics (BTS), pre-pandemic revenue for the rail freight industry soared to more than $71 billion in 2019, a 54 percent increase in ten years.
While recent BTS data shows that rail as freight transportation was overtaken by trucking in 2022, the rail industry still takes a generous share of the U.S. shipping market.
The public conversation on corporate profit-taking has tended to focus more recently on energy companies, which have continued to make tidy sums despite the mounting cost of bills for their customers.
Now, like how those energy companies have been scrutinized, the spotlight now turns on Norfolk Southern. However, the claim that it made "tens of billions of dollars... lately" depends on how you cut it.
Securities and Exchange Commission full-year filings show that in 2022, Norfolk Southern's operating revenues came to around $12.7 billion, an increase from $11.4 billion in 2021.
However, its operating expenses meant that income from railway operations was $4.8 billion, again an increase from 2021 when it made $4.4 billion.
Cumulatively, from 2018-2022, Norfolk Southern made $20.2 billion in net income, which is where Biden has perhaps taken his figure.
Adjusting for tax and interest expenses on debt, however, Norfolk Southern's net income only reaches the "tens of billions" by including data from 2017 as well, totaling $21.5 billion.
One could interpret Biden's claim to have been based on more selective, recent data (particularly as he frames his claim that the profits were made "lately") perhaps over the past two or three years, not the past five or six.
Nonetheless, whether the company has profited tens of billions in three rather than six years is rather beside the point.
As Biden did not claim specifically when the profits were made that he was referring to, there is sufficient evidence to accurately and fairly say that the company has made tens of billions of dollars.
This fortune is being examined as the town of East Palestine comes to terms with the effects of the crash and the White House looks for accountability.
The impact of the crash has caused further investigation into the railway industry and whether a mixture of lax regulation or other types of corruption could have influenced what happened in Ohio.
A recent report by OpenSecrets identified that 16-railway related PACS, which included Norfolk Southern, had been donating to political candidates in 2021-2022 with $1,764,695 given to Republican candidates, $1,408,068 to their Democratic rivals.
A spokesperson for Norfolk Southern said: "We recognize that we have a responsibility, and we have committed to doing what's right for the residents of East Palestine. We have been paying for the clean-up activities to date and will continue to do so.
"We are committed to thoroughly and safely cleaning the site, and we are reimbursing residents for the disruption this has caused in their lives.
"We are investing in helping East Palestine thrive for the long-term, and we will continue to be in the community for as long as it takes. We are going to learn from this terrible accident and work with regulators and elected officials to improve railroad safety."
The Ruling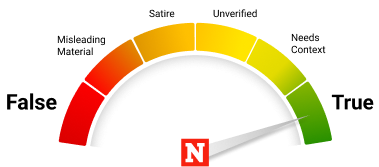 True.
Biden does not specify over what period Norfolk Southern's profits were calculated to reach a figure of "tens of billions" of dollars. However, SEC filings show that between 2017 to 2022, the company (after income tax) made more than $23 billion in net profit.
FACT CHECK BY Newsweek's Fact Check team