Fact Check: Is Italy Mandating COVID Passes for All Workers?
Rules around COVID-19 vaccinations and their implications for people's lives have sparked debate across the globe.
The Claim
Amid these discussions, a purported Italian plan for COVID passes related to vaccination status has sparked conversation online.
Some social media users, who have questioned the impact on liberties, have said Italy will require a "green pass" or "COVID passport" for all workers.
They have suggested such passes will be necessary in order for people to work in the nation.
One Twitter post, with more than 2,000 likes, branded this "an alarming incursion on civil liberties."
The Facts
A so-called green pass has been used in Italy to allow access to certain environments and facilitate travel outside of the country.
Its use is due to expand and be required for workers in order for them to be able to continue their duties. This is due to come in to force on October 15.
In comments reported by the BBC, Health Minister Roberto Speranza said: "The implementation of a pass such as the one we are bringing into force with this decree will, we are certain, help us push forward this vaccination campaign."
Speranza also said in remarks reported by the Associated Press: "The Green Pass is an instrument of freedom, that will help us make workplaces safer. The second reason is to reinforce our vaccine campaign."
The passes require proof of vaccination, a recent negative test, or recovery from the virus in the past few months.
A law to extend requirements for the pass to all workplaces was approved on September 16. Reuters reported that any worker who fails to present a certificate will be suspended on no pay.
The passes have already been required for certain leisure activities.
In comments reported by Reuters, Public Administration Minister Renato Brunetta said: "Nothing like this has been done in Europe ... we are putting ourselves in the forefront internationally."
There have been protests across Italy over the green passes, but The Local reported that bookings for vaccines had increased after the green pass announcement.
The pass was initially introduced to facilitate travel around Europe, though its usage has since expanded. It can be obtained online through the use of a code obtained upon receipt of vaccination, a negative test, or recovery from COVID-19.
Fines of up to 1,500 euros, around $1,750, can be issued if people are found to be working without a pass.
The Ruling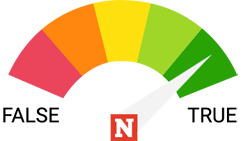 True.
FACT CHECK BY NEWSWEEK
Yes, Italy is making it so people must show a so-called green pass in order to be able to attend work.
Those who do not can be sent home without pay. The passes indicate vaccination, a negative test, or recent recovery after infection.