Fact Check: Are Republicans Making Jamie Raskin Remove Cap During Chemo?
Reported comments by Maryland Democrat Rep. Jamie Raskin suggesting Republicans told him to remove his cap while undergoing chemotherapy for cancer have gone viral on social media.
Raskin announced in a statement on December 28 that he had been diagnosed with a large lymphoma, "a serious but curable form of cancer." Raskin said that he was being treated with chemotherapy at Med Star Georgetown University Hospital and Lombardi Comprehensive Cancer Center.
Since the House has reconvened in the New Year, Raskin has been seen wearing a headscarf or cap to hide the apparent hair loss.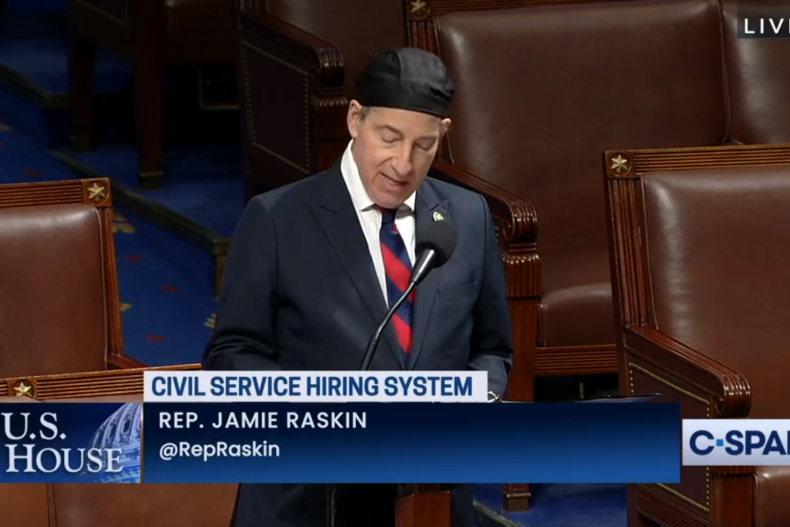 The Claim
According to Heather Caygle, managing editor of Punchbowl News, Raskin received a standing ovation from Democrats after saying he would resist Republican efforts to make him remove a cap or bandana he has been wearing while undergoing chemotherapy.
She initially reported in a tweet, which has been viewed 4.2 million times, that he said: "And I will make them take off their toupees."
Caygle later added that she had asked House Speaker Kevin McCarthy (R-CA) about the issue, to which he reportedly responded he did not know about it but that he would "look into it."
The claim went somewhat viral on Twitter, with many users criticizing Republicans and jumping to Raskin's defense.
"Republicans are making Jamie Raskin remove the cap he's wearing as he undergoes chemotherapy for cancer," Lindy Li, an American political commentator and Democratic advisor, wrote in a tweet viewed over 750,000 times.
"Meanwhile they removed the metal detectors on the House floor and are fine with Lauren Boebert being armed and bragging about bringing a Glock to Congress. Says it all doesn't it?"
"House Republicans are making Jamie Raskin remove the cap he has been wearing as he undergoes cancer treatments," @AZ_Brittney tweeted, in a post that has been viewed over 850,000 times. "I find this disgusting. I stand with Jamie Raskin, do you?"
The Facts
On January 31, Raw Story published an article in which it spoke to Raskin, referring to the claims of Caygle. It reported that he was "kidding around with that comment" and had finished his second course of chemotherapy.
In a statement to Associated Press, Jacob Wilson, a spokesperson for Raskin, said the congressman "was responding lightheartedly to a hypothetical question from a colleague" and that he "has received nothing but support and encouragement from all of his colleagues and leaders on both sides of the aisle."
Newsweek also asked Raskin's office for comment.
Caygle later followed up in several clarifying tweets, the last of which said: "Yes, Raskin did make those comments. Yes, lawmakers and aides in the room thought he was speaking seriously. No, Republicans have not communicated that to him. Sorry for any confusion this may have caused."
Raskin has appeared several times in the House chamber and in committee wearing a cap or headscarf in recent days, including a session of the House Oversight Committee on Tuesday, January 31, in which Republican members appeared to have no issue with his headdress.
In fact, the committee's GOP chair, Rep. James Comer (R-KY), made a point of starting the session by telling Raskin: "We're all rooting for you. We know that you're going to win this battle. You're in our thoughts and prayers and it's good to see you here today."
"Thank you so much, it means a lot to me," Raskin responded.
"I've been gratified to receive so many kind words of encouragement and sympathy from colleagues on both sides of the aisle, and I hope that these expressions of concern and solidarity will become seeds of friendship over the year.
"I certainly plan on getting through this thing and beating it and I thank you for your patience and indulgence," he added, to applause.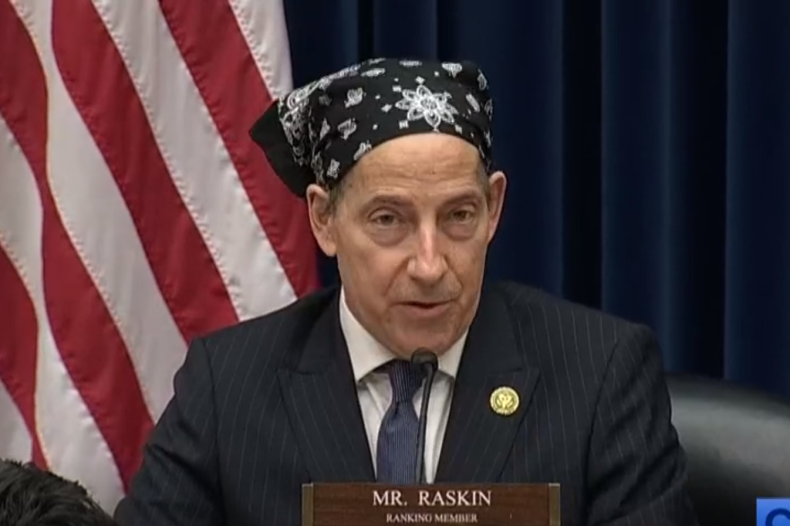 Raskin later tabled a motion to enshrine in the committee's rules the ability to participate remotely due to health reasons.
However, Comer urged members to vote against the amendment, stating that it was "not necessary" as he would be accommodating of health needs.
"He and I have had several conversations," Comer said. "I will say this publicly: I will do everything in my ability to work with you to make sure we can accommodate anything with respect to committee work while you're undergoing treatment."
In 2019, the House passed an amendment to its decorum rules to allow for religious headdresses to be worn on the floor.
New Jersey Democrat Rep. Bonnie Watson Coleman, who also underwent chemotherapy, suggested to the New York Post in 2018 that those undergoing medical treatment could as well, even though this is not supported by the literal text of the amendment.
The Ruling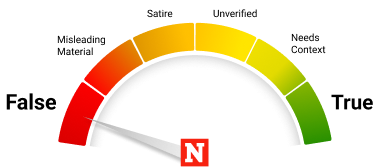 False.
House Republicans are not making Raskin remove a cap he is wearing as he undergoes chemotherapy.
Raskin's office has confirmed that the congressman was speaking "lightheartedly" and "has received nothing but support and encouragement from all of his colleagues and leaders on both sides of the aisle."
FACT CHECK BY Aleks Phillips