Fact Check: Joe Biden Says Black Workers' Wages Have Gone Up
President Joe Biden's White House has made efforts to highlight improvements in the American job market, overseeing decreases in unemployment to pre-pandemic levels.
Statistics show that as of January 2023, the U.S. unemployment rate fell to 3.4 percent, the lowest figure in at least 20 years, down from 14.7 percent in April 2020.
Biden took the opportunity this week to claim that Black workers, who in many regions continue to earn less than their white counterparts, had seen a rise in their wages.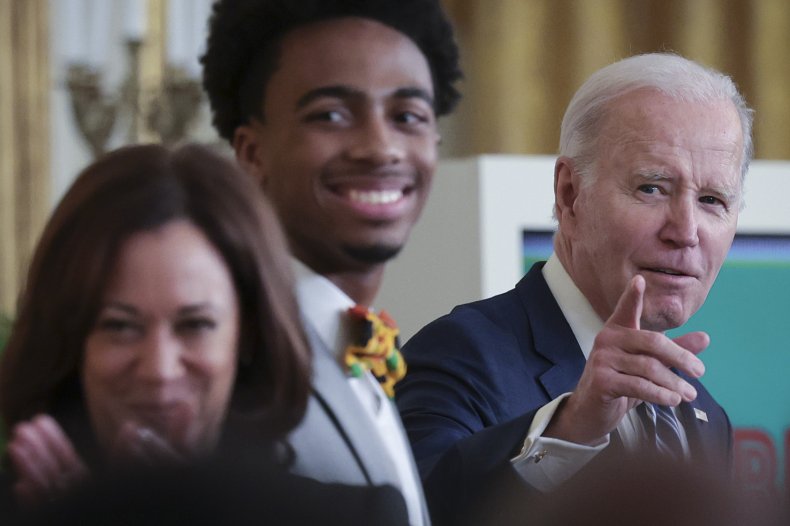 The Claim
During a White House Black History Month reception held on February 27, 2023, Biden claimed that wages for Black workers across the U.S. had increased.
"We created over 12 million jobs — the strongest job growth of any presidency in the first two years of our history," he said.
"Black unemployment is near record lows. Wages for Black workers are up."
The Facts
Biden's claim that Black workers' wages have risen could be based on at least two separate data points.
Firstly, an accompanying White House "fact sheet" published alongside Biden's speech mentioned that the president had "taken a series of executive actions leading to a $15 minimum wage for employees of federal contractors and federal employees."
It continued: "These actions impacted more than 370,000 workers in 2022 alone, including Black workers who disproportionately make up this population, helping to address longstanding wage disparities."

The White House document also mentioned a number of other initiatives to improve workplace diversity, although this did not state what impact (if any) this would have on wages.
Last year, in August, it also claimed that "the average Black worker is in a job that would have paid $25.53 an hour in 2019, a +2.8 percent rise...larger than the +1.9 percent increase among all Americans."
More Black workers are said to be moving into higher-paid roles too. A February 2023 article by the Financial Times, citing labor department data, found that the median Black worker received an 11.3 percent pay rise last year, compared to all other workers. An increase in employment within the transportation and utilities industries was in part credited for the boost.
Data from the U.S. Bureau of Labor Statistics has also shown that since the last quarter of 2021, the median weekly real earnings among Black or African Americans who are employed full-time, adjusted for inflation, has increased by $11 to $301.
Nonetheless, this is still $13 less than that same group was earning as of the second quarter of 2020, when this figure reached its peak. That number declined until the end of 2021, when it hit $290. Biden took office in January 2021.
Additionally, as Biden said, the wage increase has only been enacted for federal employees, with the federally mandated wage remaining $7.25.
Furthermore, although the increase in median weekly earnings for full-time Black workers has risen by a higher amount since Q4 2021 compared to all salaried and waged workers (which continued to drop until the second quarter of 2022, rising since by only $5), their median pay remains lower.
As of the first quarter of 2023, the median weekly wage for full-time Black workers, adjusted for inflation, was $301 against $364 among all full-time employees.
Evidence has suggested that Black Americans are still disproportionately more likely to earn less overall. A study published last year by Oxfam America found that 47 percent of Black workers earn less than $15 an hour, almost 20 percent higher than white workers.
It added that in 28 states over half of Black workers earn less than $15; in Mississippi, it reported that figure among 63 percent of Black workers.
Does that mean that Biden is right to say that wages for Black workers are up? This is largely correct, both through federal employee wage increases and statistics from the labor market.
That being said, the statement does not mention that wages appear to be down (in spite of low unemployment) compared to pre-pandemic data and that in some states the wage gap between Black and white workers remains disproportionately unbalanced.
Recent news shows that non-white employees continue to suffer from wage disparity across the U.S. In November 2022, healthcare provider Cooper University Healthcare was forced to pay a total of $625,000 to Black and Hispanic Nurses and other non-white workers after a review found it had discriminated against them.
While it "categorically" denied it discriminated against both would-be employees and its serving staff, a review by the Office of Federal Contract Compliance Programs stated (among its findings) that the organization discriminated against 337 women employed in supervisor, nursing or clerical positions by paying them less than their comparable white and male co-workers.
Newsweek has contacted the White House for comment.

The Ruling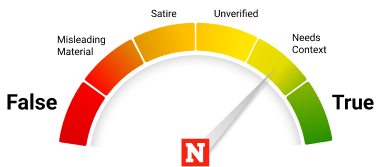 Needs Context.
The president has taken executive actions to increase the minimum wage for federal employees, which may help a greater proportion of Black workers in those roles. And additional data shows a recent increase in the median wage for Black and African American workers.
But the granular analysis provides more nuance. For example, wages appear to be down, in spite of low unemployment, on pre-pandemic data. And recent figures found that Black Americans still disproportionately earn less than $15 compared to other ethnic communities.
FACT CHECK BY Newsweek's Fact Check team