Fact Check: Is Joe Biden Withholding Health Benefits From Unvaccinated Veterans?
As President Joe Biden faces scrutiny over sweeping new COVID rules, a claim has spread on social media that veterans' benefits could be impacted by their vaccination status.
The Claim
A claim that Biden has ordered the Department of Veterans Affairs to withhold healthcare benefits from unvaccinated veterans has spread on social media.
The claim has been shared alongside an article from the website Delaware Ohio News.
Multiple posts on social media have discussed this claim as if it is fact. Many simply shared the article, while others added comments criticizing Biden.
The article was shared from an account belonging to Rep. Mariannette Miller-Meeks (R-IA). Alongside the article, the post said: "If true, this is insane!"
People also commented on the webpage criticizing Biden over the claim.
The Facts
The claim comes from the website Delaware Ohio News. Though this might at first glance appear to be a genuine news site, it is actually satirical.
An about us section at the bottom of the site reads: "Delaware Ohio News is an online news and content source dedicated to Delaware, Ohio. Founded in the year 1808, we strive to be Delaware's premier news source, second only to the illustrious Delaware Gazette. Although we were the first Delaware, Ohio newspaper, they remain the lords of Delaware news media. That's why we're suicidal and on so many drugs.
"With all of that said, everything on this website is made up. Do not rely on anything said here."
A disclaimer in a "legal statements" section on the site reads: "All stories herein are parodies (satire, fiction, fake, not real) of people and/or actual events. All names are made up (unless used in a parody of public figures) and any similarity is purely coincidental."
The article itself in question includes quotes from a "televised speech" by Biden. The quotes are from no such speech, and, as suggested by the website's description, they are "made up."
The quotes are clearly written for comedic effect as a parody of Biden's style.
"It's time to get real. Some of you are behaving like some real wise guys here, some real dummies. Wiseguy dumb-dumb boys, as my father used to say. Enough is enough. So sit down and get the dang shot," one section reads.
An author for Delaware Ohio News, using the name Ricardo Paye, which was the name on the Biden piece, told Newsweek via email: "Reasonable readers can come to but one conclusion after browsing our website: That it is a satirical spoof site where everything is made up.
"People do not read or engage with the material. There seems to be a feeling that it is someone else's job to vet information; not our own. We are willing to rely on a Newsweek fact check but not read the actual source material."
On Thursday, September 9, Biden did issue an executive order requiring federal employees and contractors to be vaccinated.
He also gave a speech that day outlining new measures, such as an emergency rule being developed by the Department of Labor to require that employers with 100 staff or more ensure their employees are either vaccinated or provide negative tests weekly. There was no mention of veterans' benefits.
Newsweek has contacted the White House for comment.
The Ruling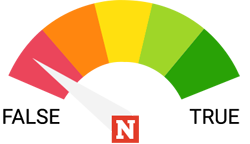 False.
FACT CHECK BY NEWSWEEK
No, Biden has not announced in a speech that veterans must be vaccinated to receive health benefits.
The claim has spawned from a satirical news website, which openly admits its content is "made up."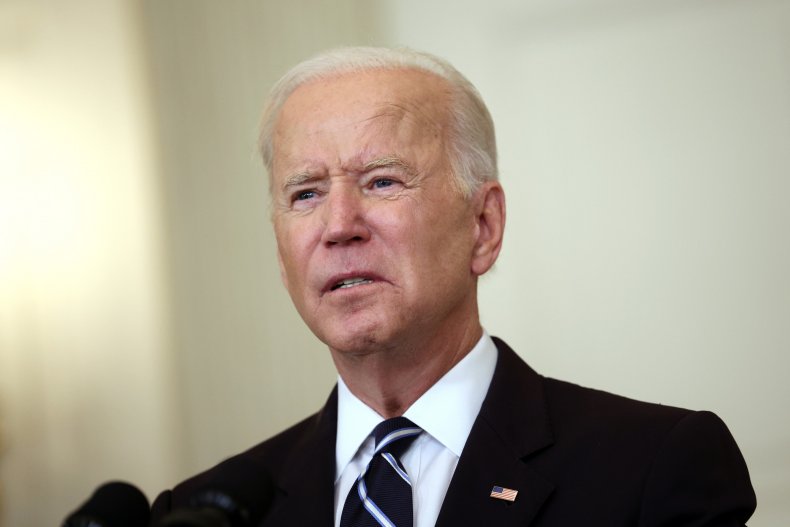 Update 9/16/21, 3:25 a.m. ET: This article was updated to include a comment from Delaware Ohio News.