Fact Check: Is Kate Middleton Toasting Aide Who Accused Meghan Markle of Bullying in Photo?
Meghan Markle made a public apology this week for unintentionally misleading a court by the same aide who accused her of bullying.
A number of explosive revelations in the Duchess of Sussex's privacy battle with the Mail on Sunday have emerged in relation to her lawsuit against the newspaper for publishing extracts of a letter sent to her father in August 2018.
Meghan's former communications secretary Jason Knauf released a witness statement this week saying that she wrote the letter in question to her father in the knowledge it may be leaked.
This is significant because Knauf was working for the former royal in 2018 amid bullying accusations made against her.
Knauf wrote an email in October 2018 accusing Meghan of bullying two PAs out of Kensington Palace.
The former palace staffer also worked as the CEO of Prince William and Kate Middleton's Duke Royal Foundation until earlier this year.
Now, a photo circulating online shows Kate Middleton seemingly toasting Knauf in celebration.
The Claim
The image shared across social media this week circulating online this week is from the Duchess of Cambridge's appearance at the COP26 summit in Glasgow, Scotland.
She and Prince William where present at the 2021 United Nations Climate Change Conference to represent the royal family.
The photo in question has been described on social media as Middleton toasting the former palace aide.
"Kate Middleton toasting Jason Knauf-- the man who crafted the racist, hate, vitriolic campaign against Meghan Markle together with Kate Middleton and Prince William? They're best friends, huh?" reads a tweet by Twitter user Carmen's Granddaughter with 827 likes.
Another Twitter user shared the photo and tweeted: "Jason Knauf. Was he lying then or is he lying now? Perjuring yourself for what? Thinking face anyway, here he is with his boss Kate Middleton last week."
While another shared the photo and wrote that Kanuf and the Duchess of Cambridge are "besties."
"Jason knauf, prince william and kate middleton bestie," the caption reads.
The Facts
While Kate Middleton and Jason Knauf are laughing together in a photo taken at COP26, the royal is not toasting her former staffer.
The photo was taken by photographer Daniel Leal-Olivas. Kate Middleton is not raising a glass, but is in fact holding a tub of dead larvae.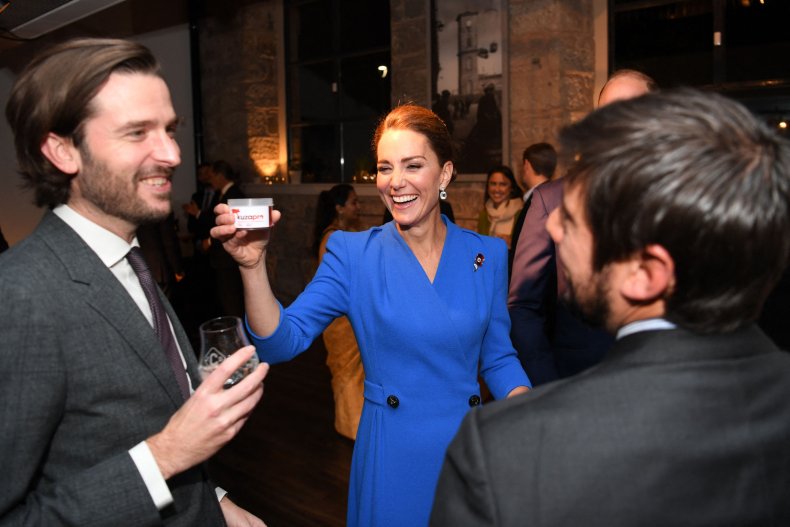 The caption of the photo by Getty reads: "Catherine, Duchess of Cambridge (C) laughs as she offers a tub of dead larvae, used as livestock feed, to guests at a reception for the key members of the Sustainable Markets Initiative and the Winners and Finalists of the first Earthshot Prize Awards at the Clydeside Distillery, on the sidelines of the COP26 summit on November 1, 2021 in Glasgow, United Kingdom."
On Getty, there are numerous photos of the Duchess of Cambridge jokingly teasing her husband Prince William with the container of larvae.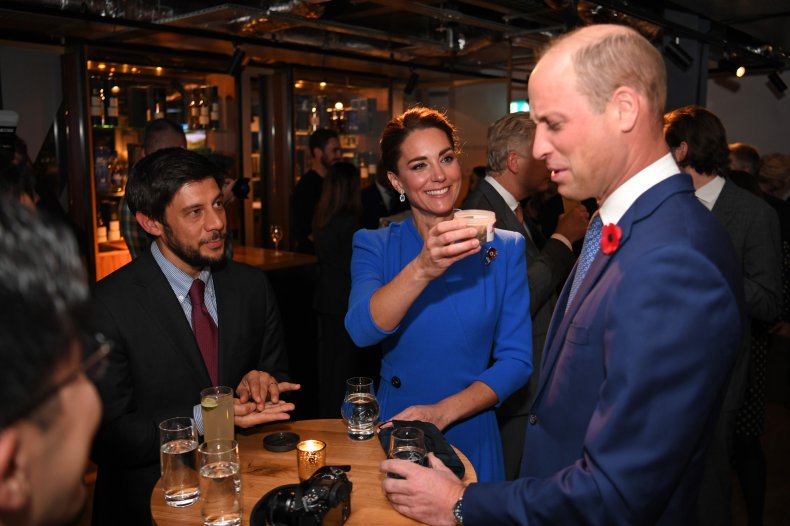 The Ruling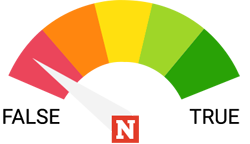 False.
FACT CHECK BY Newsweek
No, Kate Middleton is not toasting Meghan Markle's former aide Jason Knauf in a photo from the COP26 summit in Glasgow.