Fact Check: Does Kylie Jenner Make $450,000 a Day?
Kylie Jenner's fortune is once again being questioned after it emerged that the social media and reality television star only donated $5,000 toward a friend's $60,000 medical bills.
Samuel Rauda, a makeup artist and friend of Jenner, was seriously injured in a car crash last week and after his family set up a GoFundMe to help cover the cost of his treatment, Jenner urged her fans to donate but left many aghast when the fundraising page shows what she contributed.
Jenner was previously named the world's youngest "self-made" billionaire by Forbes, but that accolade was revoked by the magazine amid claims that figures to do with her cosmetic company had been inflated.
However, the 23-year-old's net worth is still valued at a staggering $700 million by the publication.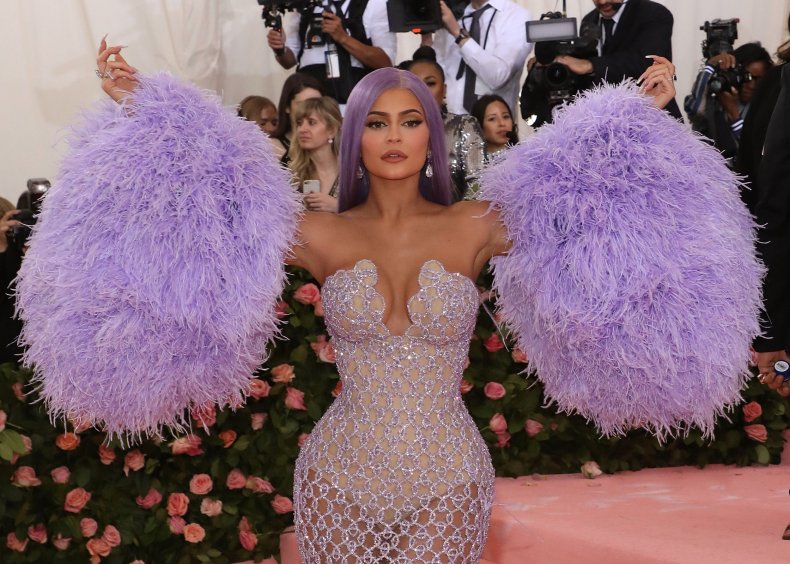 The Claim
As Jenner continues to face ridicule for seemingly being ungenerous with her eye-popping fortune, some voices on social media are trying to put her wealth into perspective.
One tweet with more than 80,000 likes claims that Jenner earns $450,000 per day.
Journalist David Leavitt went viral on March 21 for his tweet that reads: "Imagine being a billionaire who makes $450,000 a day and not be willing to pay $60,000 to save your friend's life. Kylie Jenner can go f*** herself."
Another viral tweet with more than 33,000 likes reads: "I know Kylie Jenner ain't asking me for $60,000 for her make-up artist's brain surgery.. meanwhile sis makes over $450,000 a day."
While another person posted: "Perspective: Kylie Jenner makes over $450,000 a day."
Another tweet reads: "You know what's funny to me? People like kylie jenner sharing GoFundMe links for something that wants to raise $20 000. You make half a million dollars by posting a SELFIE."
While this Twitter user tweeted: "Kylie Jenner makes almost half a million dollars everyday and she is still asking her relatively poor fans to pay for her friends $60,000 medical bills? Eat the rich."
While activist Moumita Ahmed tweeted: "Kylie Jenner, who makes $19K/hr asking for $$$ from her fans to help her make up artist pay for a $60,000 surgery, is an excellent example of why we need universal healthcare. Even billionaire employers like Kylie and Walmart aren't willing to pay for their employees' healthcare."
The Facts
The claim that Jenner earns $450,000 per day comes from a 2018 Business Insider article.
Celebrity Net Worth estimates that Jenner's net worth was $200 million in 2018, while Forbes reported that she earned $166.5 million that year, before taxes and management fees.
Business Insider estimated in 2018 that Jenner's income was about $19,006 per hour—which means that for just one day's work that year, the mogul raked in about $456,144 every 24 hours.
However, Forbes estimates that Jenner pulled in a massive $590 million in 2020, which would mean that she likely earns more than $450,000 per day now.
The Ruling
True.
Based on the Business Insider breakdown of Jenner's estimated earnings, the 23-year-old makes more than $450,000 a day.