Fact Check: Is Presidential Debate Moderator Steve Scully a 'Never Trumper?'
President Donald Trump accused Steve Scully, who will moderate the second presidential debate tonight, of being a "Never Trumper" in a tweet posted Friday morning.
Scully, the political editor of C-SPAN, came under fire from the president and others after his account tweeted at former White House Communications Director Anthony Scaramucci—a Trump critic—asking whether he should "respond to Trump," after the president accused Scully of being biased again during a Fox News appearance.
The Claim
Trump accused Scully of being a "never Trumper" during a phone interview with Fox News' Sean Hannity last night. The Never Trump movement is best known for being a group of conservative and Republican politicians who've spoken out against Trump since his presidential campaign in 2016.
Scully is a "never Trumper, and I think somebody said he worked for Biden at one point," Trump told Hannity.
The president again repeated the claim in a tweet Friday morning, writing: "Steve Scully, the second Debate Moderator, is a Never Trumper, just like the son of the great Mike Wallace. Fix!!!"
His tweet—which had generated over 25,000 retweets and nearly 95,000 likes as of Friday afternoon—references Chris Wallace, the moderator of the first presidential debate September 29. Many of Trump's supporters accused Wallace of being biased against Trump after presiding over the chaotic debate, The New York Times reported.
After Trump made his comments on Fox News, Scully's Twitter account tagged Scaramucci, who once served as the White House's communications director for just 10 days, from July 21 to July 31, 2017.
Trump recommended that Scaramucci be dismissed from the position after The New Yorker published an interview in which Scaramucci criticized members of the Trump administration, the Times reported.
Scaramucci since has become an outspoken critic of the president, stating in August 2019 that he no longer supported Trump's re-election campaign, CNN reported.
In the now-deleted tweet, Scully's account wrote: "@Scaramucci should I respond to trump."
The comments prompted immediate backlash, with Politico reporter Alex Thompson commenting that it is an "odd thing for the next debate moderator to tweet."
"This is not going to help the idea that Scully is *in any way* an objective and unbiased journalist and moderator," wrote Curtis Houck, managing editor of NewsBusters.
Scaramucci responded to the tweet from Scully's account, taking a dig at Trump: "Ignore. He is having a hard enough time. Some more bad stuff about to go down."
Frank Fahrenkopf, the chairman of the Commission on Presidential Debates, claimed during an appearance Friday morning on Fox News' The Brian Kilmeade Show that Scully's account was "hacked."
"Steve is a man of great integrity, okay?" Fahrenkopf said. "I don't know this question about whether he tweeted something out or not, I do know, and you'll probably pick up on it in a minute, that he was hacked."
Scaramucci also believes Scully that his account was hacked, he tweeted Friday.
"I accept @SteveScully at his word," Scaramucci wrote in tweet with more than 1,000 likes. "Let's not cancel anymore people from our culture for absolutely something like this. It's insignificant. He is an objective journalist."
The Facts
Scully did work for Democratic presidential nominee Joe Biden "at one point," like Trump claimed to Hannity. But it was in 1978, when Scully was a mail-room intern for Biden's Senate office, according to a brief biography.
Scully also had also in the late Democratic Senator Ted Kennedy's media affairs office in early 1979. That internship and the one with Biden's mail office were for college credits.
Scully also once tweeted during the 2016 election a link to a Times op-ed: "No, Not Trump, Not Ever." He served as a backup moderator for all of the fall debates that year.
Scully, who received his master's degree from Northwestern University's prestigious Medill School of Journalism, has reported in various U.S. cities since beginning his career in 1981. He joined C-SPAN in 1990 as political editor and White House producer, and manages a team of field producers responsible for covering the White House.
The journalist has served for nine years on the executive board of the White House Correspondents' Association and was elected as president from 2006 to 2007. He has received numerous awards, with TV host John Oliver dubbing Scully as "the most patient man on television," according to Adweek. A 2010 Politico article once noted Scully is "widely respected for his even-handedness."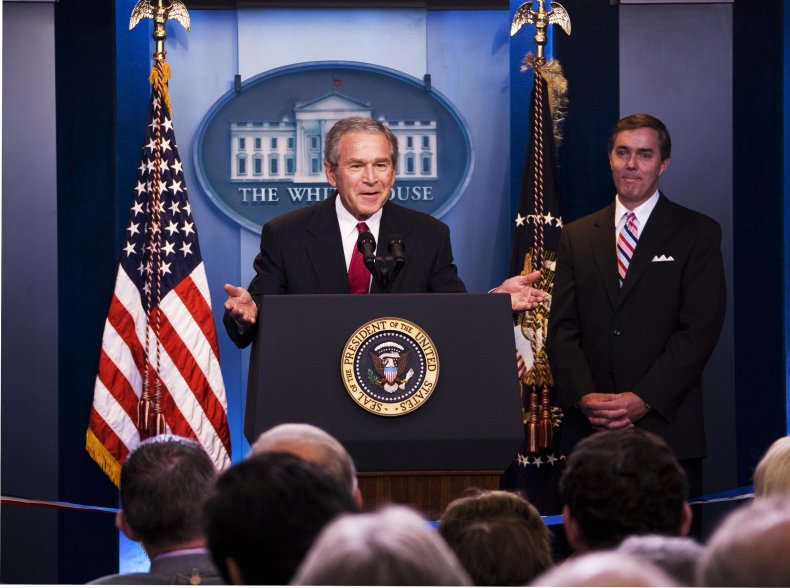 C-SPAN addressed the tweet in question in a statement posted to its Twitter account Friday afternoon, echoing Fahrenkopf's claim that Scully's account had been hacked.
"Last night a tweet from Steve Scully, C-SPAN's Political Editor, appeared on his timeline communicating with Anthony Scaramucci," according to the statement. "Steve Scully did not originate the tweet and believes his account has been hacked. The Commission on Presidential Debates has stated publicly that the tweet was not sent by Scully himself and is investigating with the help of authorities. When additional information is available, we will release it."
Rating: Mostly True
Scully did once work for Democratic politicians, including Biden, like Trump claimed to Hannity, but more importantly, his 2016 tweet, "No, Not Trump, Not Ever," provides sufficient evidence for him to be considered a "Never Trumper."
C-SPAN and the Commission on Presidential Debates have stated Scully did not author the tweet to Scaramucci.
Newsweek reached out to Scully via C-SPAN for comment.
The rating of this claim has been changed from Mostly False based on information obtained Thursday, October, 15.