Fact Check: Ron Johnson's 'We Do Not Have an Approved Vaccine' Claim
U.S. COVID vaccine mandates introduced earlier this year that affect tens of millions of Americans have been met with both praise and criticism.
Wisconsin's Republican Senator Ron Johnson has been a vocal figure in the vaccine debate, and while his spokesperson has previously said he is "pro-vaccine," Johnson himself has repeatedly criticized what he has called "Biden's divisive and freedom-robbing vaccine mandate."
The Claim
In two separate interviews with Fox News, Johnson has claimed that there is "no approved vaccine" in the U.S. and that the ones that are available are under emergency use authorizations (EUA).
The Food and Drug Administration (FDA) uses emergency use authorizations to make medical countermeasures such as vaccines available during public health emergencies.
He told host Tucker Carlson on Monday: "These mandates are driven by the bait and switch of the FDA that we now have an approved vaccine.
"We do not have an approved vaccine in America. They did it for the Comirnaty; it's available, I guess, in Europe. But the Pfizer vaccine available in the U.S. is not FDA-approved; it's got an emergency use authorization."
He appeared on the same news channel a few days earlier to make a similar claim. He said: "They approved the Comirnaty version of Pfizer drugs. It's not available in the U.S. They even admit it."
The Facts
This claim, which has been made by others, boils down to the fact that the FDA approved the Pfizer/BioNTech vaccine on August 23, and said it would from that point be marketed as Comirnaty.
At the same time, it extended an existing EUA for the vaccine. This was so those aged 12 to 15 could receive the vaccine, as is it approved only for those aged 16 and above.
As The Washington Post reported in August, some falsely claimed this means that the Pfizer vaccine has not been approved and was really just a way for the FDA to mandate the old emergency use version of the vaccine.
Newsweek contacted Johnson's office so he could clarify the claims he made on Fox News. In response, he referred to a paragraph in an FDA letter dated September 22 that states:
"Although COMIRNATY (COVID-19 Vaccine, mRNA) is approved to prevent COVID-19 in individuals 16 years of age and older, there is not sufficient approved vaccine available for distribution to this population in its entirety at the time of reissuance of this EUA."
The FDA did indeed write this in footnote 12 of a letter authorizing a Comirnaty booster dose. However, its language does not imply there are no Comirnaty doses available in the U.S.—merely that there were not enough vaccines for those aged 16 and above.
The FDA included the footnote to explain why an EUA for what was previously known as the Pfizer-BioNTech COVID Vaccine was still required despite Comirnaty being approved.
It adds that among the reasons the EUA was issued was because: "There is no adequate, approved, and available alternative Pfizer-BioNTech COVID‑19 Vaccine to prevent COVID-19."
The FDA states that the formulation for the EUA version of the Pfizer shot and the approved version is the same, although the two are legally distinct.
Chris Beyrer, an epidemiologist at Johns Hopkins Bloomberg School of Public Health, told The Washington Post in August that Pfizer COVID vaccines made before the approval could not legally be given Comirnaty branding, even when they are exactly the same.
He said: "That's why there may be, for some time, EUA Pfizer doses in use before [fully approved] Comirnaty becomes more widely available... This is standard, nothing unusual, and [it] does not void an EUA."
Newsweek has contacted the FDA to ask if Comirnaty-labelled doses are currently available in the U.S.
Walgreens, for instance, states that the Comirnaty vaccine is available at its stores, and specifically adds that the EUA version is available for children aged 12-15—making a distinction between the two.
Johnson's office did not respond when asked for evidence that there are no Comirnaty vaccines available in the U.S.
The Ruling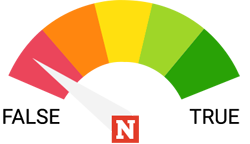 False.
The facts show that that the Pfizer/BioNTech COVID vaccine, now marketed as Comirnaty, is approved and available in the U.S.
FACT CHECK BY NEWSWEEK