Fact Check: Is Texas' Gun Death Rate 67% Higher Than California?
A wave of mass shootings in California in the first month of 2023 has prompted fresh questions about whether the state's strict gun-control legislation is effective in preventing gun deaths.
According to the State Firearms Laws Database, California has more gun laws than any other state in the U.S.—107 compared to Texas's 18 (though not as low as Idaho's one gun law, which prohibits firearms from being carried in elementary schools).
With multiple people left dead from mass shootings in Monterey Park and Half Moon Bay, to name just two incidents that occurred in January 2023, it seems striking that Texas would maintain such a higher rate of gun deaths when compared to the next largest state.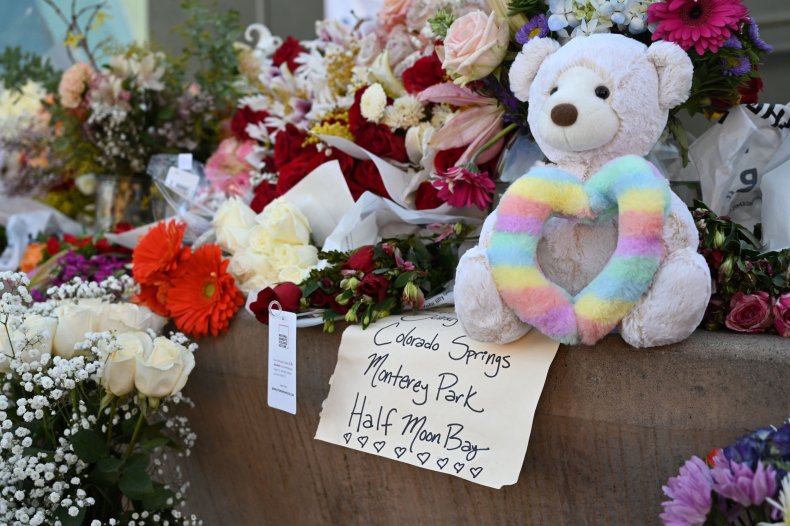 The Claim
On Monday, California governor Gavin Newsom tweeted: "Texas' gun death rate is 67 percent higher than California's."
The Democrat governor referenced an article in The New York Times, which asked why California's many gun-control measures failed to stop more mass shootings.
It said that gun proponents in the state think the recent shootings mark a failure of policy, while gun-safety activists argue that further controls are required. While firearms may be already regulated within the state, it must deal with an illegal supply of guns, as well as firearms crossing the border from other states that have more-lax gun laws.
In May 2022, Dr. Garen Wintemute, director of the Violence Prevention Research Program at the University of California in Sacramento, argued that, aside from during the coronavirus pandemic, gun violence had declined in the state.
"You have to look at it on a population basis," he told The New York Times. "We do have more mass shootings in California, but we're also by far the largest state."
The Facts
According to the Centers for Disease Control and Prevention (CDC), which tracks firearm mortality rates by state, in 2020, the latest year with recorded data, there were 4,164 gun deaths in Texas, compared with 3,449 in California.
When taking into account that California has around 9 million more residents that Texas, according to U.S. Census Bureau estimates, as of July 2022, this means California had an average of 8.5 gun deaths per 100,000 people, while Texas has 14.2 per 100,000.
This means that, according to the 2020 figures, Texas's gun death rate is around 67 percent higher than that of California's, per 100,000 people.
Analysis of census data by the Public Policy Institute of California, from July 2022, mass shootings contribute to just 3 percent of all homicides in the state.
It also found that, when compared with other U.S. states, Californians are around 25 percent less likely to die in a mass shooting.
The Ruling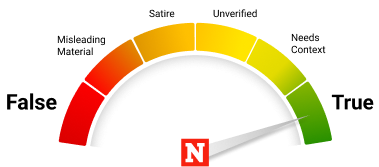 True.
According to the latest available statistic from the CDC, California's rate of gun deaths is 67 percent less than those in Texas.
While the comparison between the two largest and most populous states may be politically interesting—especially when it comes to their divergent regulations on gun control—it should be stressed that there are many states, particularly in the Northeast, that have much-lower gun death rates than California, and several, especially in the Deep South and Midwest, that have much-higher rates than Texas.
FACT CHECK BY Aleks Phillips