Fact Check: Trump Claims Transgender Troops Bring 'Tremendous Medical Costs'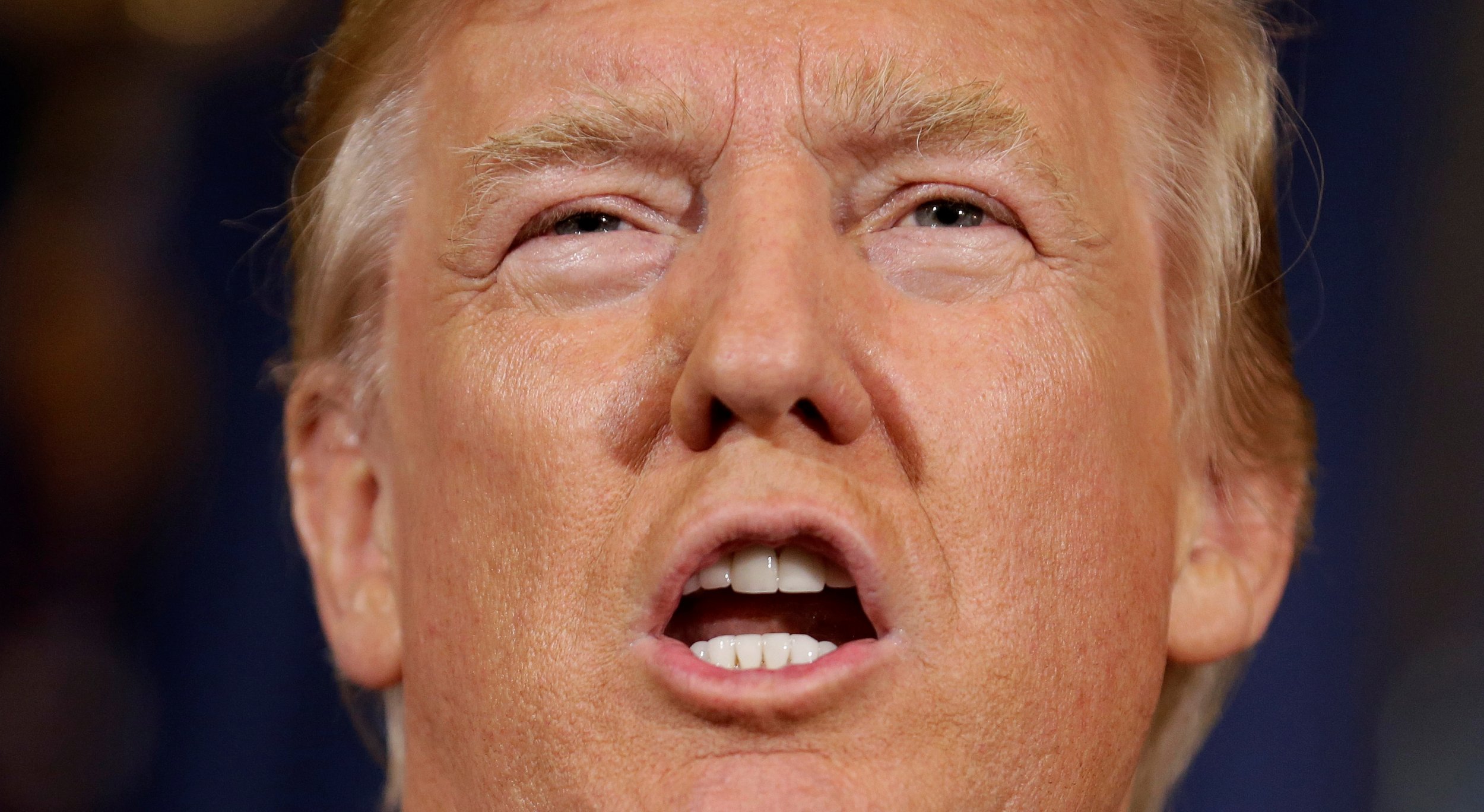 President Donald Trump tweeted Wednesday that he planned to ban all transgender people from serving in the military. Trump claimed the military should not "be burdened with the tremendous medical costs and disruption that transgender in the military would entail."
Trump might be alluding to projections from some folks, largely right-wing politicians, that predicted massive medical costs and declining troop readiness as former President Barack Obama worked to install policy last year that allowed transgender troops to enlist and serve openly. Representative Vicky Hartzler (R-Missouri), for one, claimed transition surgeries could cost the military $1.3 billion over the next decade.
But various studies have shown medical costs for transgender surgeries would be negligible. That means Trump's claim that there would be tremendous cost is largely without evidence.
"It's not consistent with any of the data we saw," Radha Iyengar, senior economist at the Rand Corporation, told Newsweek in the wake of the Trump's Twitter announcement. Iyengar was one of the authors of a high-profile study from Rand commissioned by the Defense Department that found "the costs of gender transition–related health care treatment are relatively low."
"I think the most important thing to realize is it's only a very small number of transgender people who are going to seek expensive treatment," Iyengar told Newsweek Wednesday.The study from Rand looked at private and public data while using other developed countries that allow transgender people to serve—Australia, Canada, Israel, and the United Kingdom—as examples.
The high-end estimate from Rand found health care expenditures would increase 0.13 percent because of gender transition related treatment. Over a decade, the study found costs would be anywhere from $24 million to $84 million. That's not exactly a "tremendous" cost, considering the military spends $84 million annually on erectile dysfunction medicine, according to a Military Times analysis.
And Rand Corporation was not alone in its assessment of the potential medical costs related to transition treatments. A study in the New England Journal of Medicine found "the cost will be negligible in the scheme of the military's health care budget."
The disruption Trump brought up in his tweet might be hinting at the effect transgender troops could have on the military's readiness. Press Secretary Sarah Huckabee Sanders expanded on Trump's tweets later in the day during a press briefing, saying allowing transgender people to serve is "a very expensive and disruptive policy" the erodes "readiness" and "unit cohesion." But the study from Rand found little evidence to support that claim.
It found that just "0.1 percent of the total force would seek transition-related care that could disrupt their ability to deploy," which would have a very limited effect on the military's readiness. The study also noted "the limited research on the effects of foreign military policies indicates little or no impact on unit cohesion, operational effectiveness, or readiness," while also pointing out that the shift to allow gay and lesbian people to serve had no significant effect on the U.S. military's cohesion, effectiveness or readiness.