Fact Check: Trump's 'Highest Stock Market Ever' Economic Claim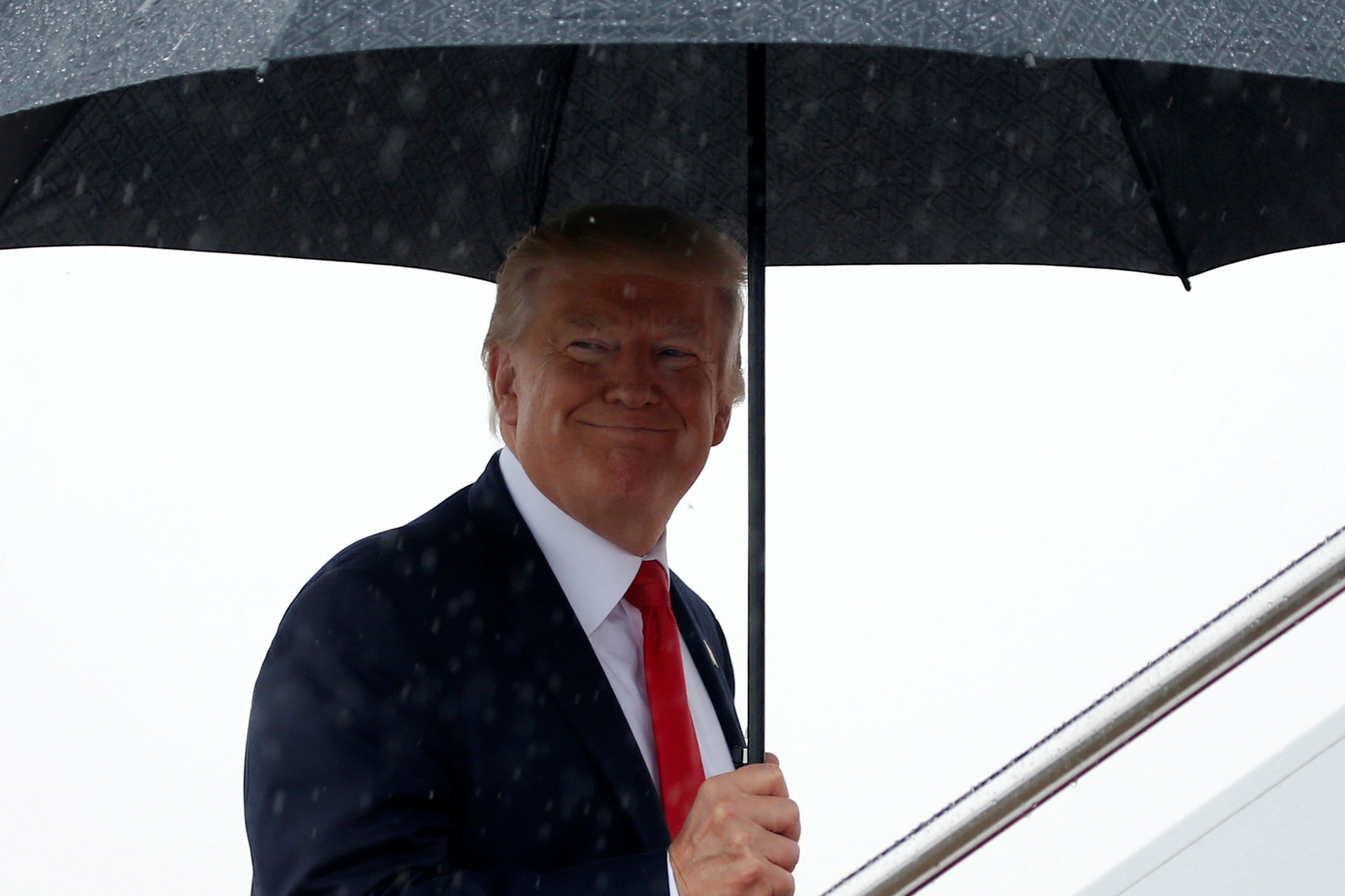 President Donald Trump tweeted some bold economic statements Monday morning, among them that under his watch the stock market had risen to new highs.
"Highest Stock Market EVER, best economic numbers in years, unemployment lowest in 17 years, wages raising," Trump tweeted before claiming the border was secure and reminding that the Supreme Court vacancy had been handled—all of which, he says, means his White House is not in chaos.
The stock market has done well in the first six months of Trump's presidency. It is worth noting, however, that many observers would cite that as a holdover from the work of his predecessor, former President Barack Obama. Still, the key markers we use to measure the market's performance have been rising to new highs.
On July 19, for instance, MarketWatch wrote that the Dow Jones Industrial Average closed up 0.3 percent and had joined the S&P 500 and Nasdaq in reaching all-time highs. Those are the three main indexes used to measure the market's overall performance. The S&P and Nasdaq took slight dips to end last week, but the DJIA rose to a new high of 21,830.31. So while not all the major markers were at all-time highs at the moment of Trump's tweeting, it happened recently, and the Dow was in fact at an all-time high.
Trump's claim about unemployment is somewhat true as well. The unemployment rate stood at 4.4 percent in June and 4.3 percent in May, which was the lowest since the rate hit 4.2 percent in February 2001. That's a bit more than 16 years ago, so if you're feeling generous, you can give it to the president. It is worth noting, though, that U.S. unemployment hit the current rate of 4.4 percent as recently as 2007.
Trump's claim of increasing wages had some merit. Wage growth was considered a bit sluggish in July, but wages did rise—even if only in a "frustratingly slow" manner.
Of course, those economic indicators—which, again, many would chalk up more to what was happening under Obama—do not necessarily mean the White House is not in chaos, as Trump suggested. After all, he did just fire his chief of staff (whose replacement is slated to start Monday), and he is dealing with the ongoing frenzy of the investigation into potential connections to Russia, the health care debacle and numerous rumors of White House infighting. So while there may indeed be said to be chaos in the White House, Trump's economic claims at least have some merit.