Fact Check: Does Photo Show Tucker Carlson in a Patagonia Vest?
Fox News host Tucker Carlson railed against outdoor clothing company Patagonia for pulling products from a ski resort that hosted a GOP fundraiser.
The Claim
After Carlson's broadside against Patagonia, political action group The Lincoln Project shared a photo of the Fox News host in which he is wearing a vest from the brand.
They wrote: "This you, @TuckerCarlson?"
This has 17,000 likes and more than 1,700 retweets at the time of writing.
Patagonia retweeted the post, sharing it alongside the face with hand-over-mouth emoji.
Its post has more than 2,000 likes at the time of writing.
The Facts
A reverse image search of the photo in question pulls up a photo shared on Twitter in November 2018.
This was shared by Francis Ellis, a comedian and podcast host who has previously written for Barstool Sports, who wrote: "Happy Thanksgiving from me and @TuckerCarlson to you and whatever losers you're hanging out with!"
Carlson is wearing a black Patagonia vest in the photograph.
Ellis wrote about meeting Carlson in a Barstool Sports piece from December 2018, referring to introducing himself.
"I first saw Tucker outside the all-white tennis club (calm down, it's the dress code). He was walking down the street in a Patagonia down vest and shorts with hair so full I wanted to ask him for a quick sniff but figured I'd better start with hello, I'm Dave Portnoy's best friend (this was before the telethon snub, when we were still close)," he wrote, referring to Portnoy, the founder of Barstool sports.
"I chased him down in my tennis sneakers, kicking court clay off my heels from the ladies clinic I'd just left shattered, humiliated, and icing their pathetic knees. After just a minute of conversation, we became fast friends. He even suggested we take a picture, which I did, because it was actually my idea. Sorry I lied. I am excited right now."
Carlson also referenced Ellis in an interview with Portnoy in December 2018.
"You run a site that's one of the most popular, and I would say also one of the best, on the internet, where you seem to say pretty much exactly what you feel like saying, and all your writers—Francis Ellis, one of my favorites—on your site have the same attitude," he said.
On Tuesday, August 24, Carlson criticized Patagonia and said: "Is there a corporation in America faker than Patagonia? It's a marketing company that poses as a mountaineering expedition in order to sell shoddily-made plastic clothing to non-profit executives who rarely go outside."
He went on to question Patagonia's decision to pull its items from a ski resort in Wyoming after its owners cosponsored a GOP fundraiser.
In a statement reported by The Associated Press, Patagonia spokeswoman Corley Kenna said: "We join with the local community that is using its voice in protest. We will continue to use our business to advocate for stronger policies to protect our planet, end hate speech and support voting rights and a strong democracy."
The Associated Press reported that Reps. Marjorie Taylor Greene (R-GA) and Jim Jordan (R-OH) attended the fundraiser, as did former White House Chief of Staff Mark Meadows. The event reportedly drew a small group of protesters.
Jackson Hole Mountain Resort President Mary Kate Buckley said in a statement: "We are proud to be the largest mountain resort operating on 100% wind today. We will remain focused on operating a world-class mountain resort and protecting the health and safety of our guests and employees."
The Ruling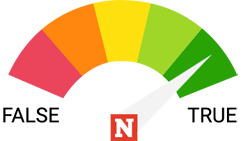 True.
FACT CHECK BY NEWSWEEK
Yes, there is a photograph of Carlson wearing a Patagonia vest.
It was first shared in 2018, several years before his staunch criticism of the brand which led to the image resurfacing.