Fact Check: Was Amber Heard in 'Blade Runner 2049' as Video Suggests?
The media circus surrounding the Johnny Depp and Amber Heard trial is continuing as the legal battle is due to come to an end this week.
A new expert witness took the stand on Monday to discuss the actress's career trajectory, which led to some confusion on social media about Heard's movie roles.
In part of her testimony, entertainment industry consultant Kathryn Arnold compared Heard's success to that of Ana de Armas.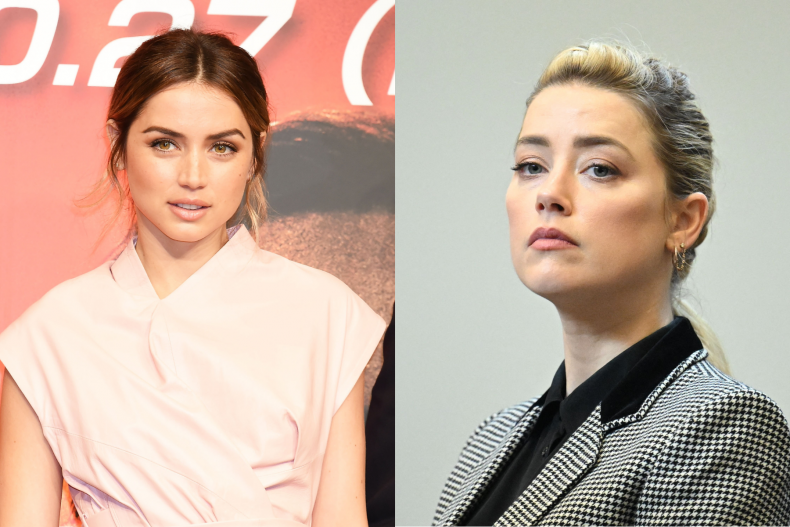 The Claim
A video was circulating on YouTube and social media alleging that Amber Heard starred in "Blade Runner 2049," the 2017 film.
During Monday's court proceedings, Amber Heard was compared to a number of other movie stars, including Ana de Armas, as an entertainment industry consultant testified about her career trajectory and determined that her career had been affected by negative publicity surrounding her legal battles.
Zendaya, Gal Gadot, Chris Pine and Ana de Armas were named as examples of Heard's contemporaries and Arnold stated that Heard's career success would be on par with those big names if it weren't for Depp's alleged "smear campaign" against her.
However, during her questioning by Depp's legal team, Depp's lawyer Wayne Dennison said that Armas' role in Blade Runner 2049 was as a "gigantic naked billboard," which led to confusion on social media, as many people thought he was referring to Heard.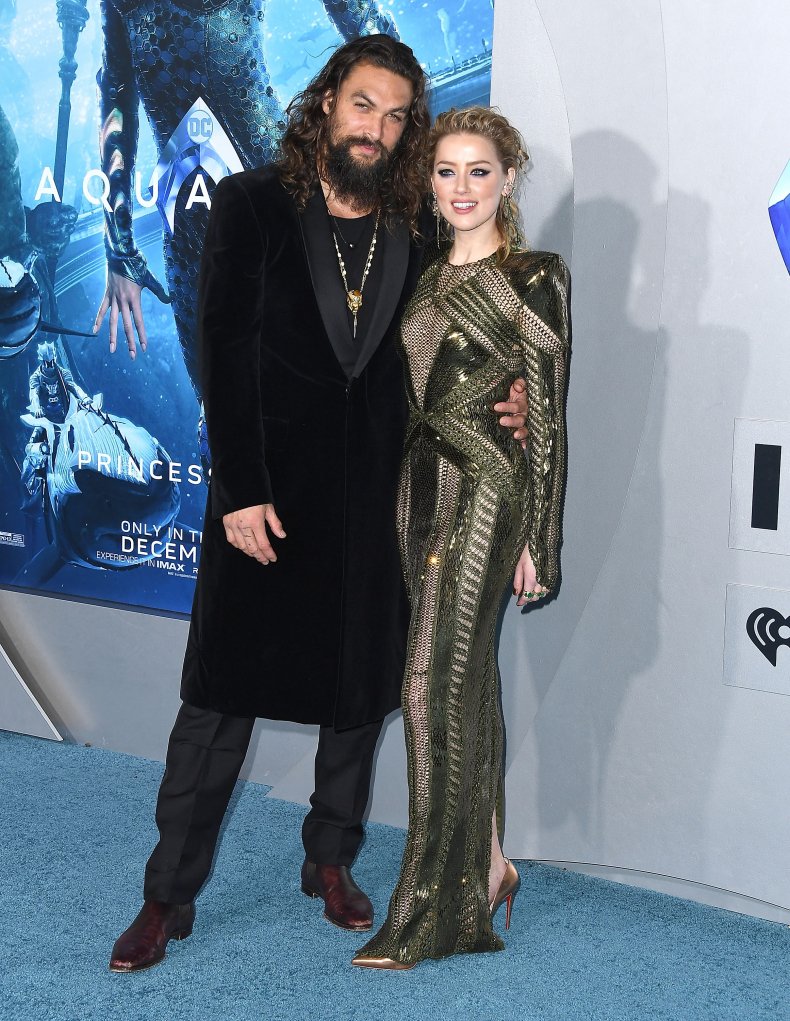 Depp's lawyer asked Arnold whether she knew about Armas' role in the movie, to which she responded: "It was years ago, I don't remember exactly what role she played but she was in that movie and from that her agency should have leveraged that to get her more movies."
Dennison then asked: "You have no knowledge that her principal role in that movie is a gigantic naked billboard?"
This discussion seemed to spark confusion on social media, with a number of Twitter users thinking that Dennison was referring to Heard in the movie when he spoke of the "gigantic naked billboard" role.
A YouTube clip titled "Johnny Depp's Lawyer BRUTALLY mocks Amber Heard's Role in Blade Runner 2049" has amassed more than 800,000 views at the time of writing.
One Twitter user @justbrooke7 shared a clip from the moment and tweeted: "Depp's Lawyer on Ambers Role in Blade Runner. Savage."
While another added, alongside a screenshot from the film featuring a female character's hologram: "So amber only appeared in 1 scene in blade runner and she was naked. Lawyer was right."
The image was also use alongside a picture of Amber Heard by other online outlets, perpetuating the narrative that it is the "billboard" shot purportedly featuring Heard.
The Facts
Amber Heard did not star in Blade Runner 2049, as evidenced by her IMDB page; Johnny Depp's lawyer Wayne Dennison was in fact referring to Ana de Armas while questioning entertainment industry consultant Kathryn Arnold.
De Armas, who starred as the character Joi in the 2017 sci-fi remake alongside Ryan Gosling, is named by Depp's lawyer in the full video of the trial that day.
While her character was a so-called "Digital Companion" and appeared on billboards in the movie, she is also the love interest (though artificial) of the protagonist and has many scenes opposite Gosling.
Newsweek has reached out to Warner Bros. for comment.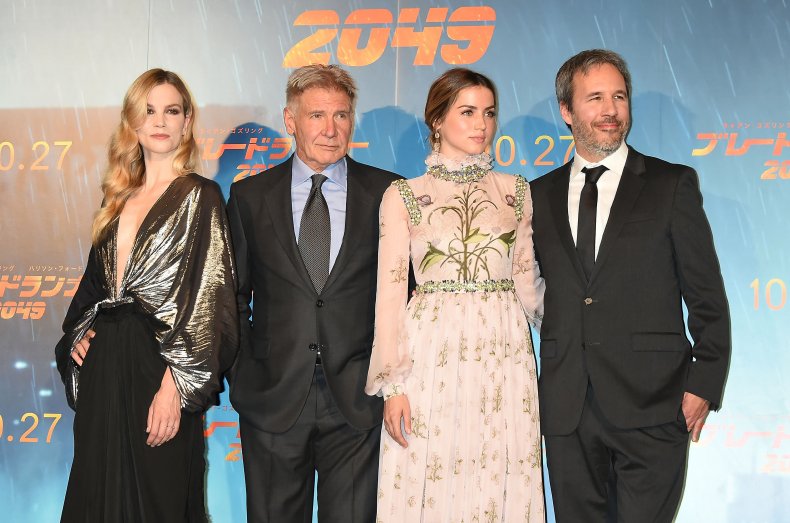 The Ruling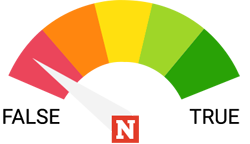 False.
Amber Heard did not star in the movie Blade Runner 2049. Social media users confused her with Ana de Armas, who was the real subject of discussion between the lawyer and the witness in a video that was taken out of context.
FACT CHECK BY NEWSWEEK