Fact Check: Was a Former Afghanistan Minister Delivering Pizza in Germany?
A former minister from Afghanistan is said to have been working as a delivery person.
The Claim
Photos shared on social media purportedly show Syed Ahmad Shah Sadaat, formerly acting minister of communications and information technology in Afghanistan, delivering pizzas for work.
The images posted on Reddit have been upvoted 5,000 times with the caption: "Former IT and Communication Minister of Afghanistan Syed Sadat was spotted delivering pizza in Leipzig, Germany"
A tweet of the photos from @meghupdates was liked more than 12,000 times and retweeted more than 2,000 times, with the same caption as on Reddit.
The Facts
A report from the German newspaper Leipziger Volkszeitung says Sadaat moved to Germany and then found work.
Sadaat was interviewed by Josa Mania-Schlegel and talked about his work after leaving Afghanistan.
"I lead a simple life now," Sadaat said in the interview, in which he discussed working for delivery service Lieferando.
He added: "I feel safe in Germany. The police are not corrupt here, neither is politics."
A post from Sadaat's verified Facebook page, which is listed as the "official page of Former Acting Minister of Communications & Information Technology (MCIT) of Afghanistan," addressed the coverage of his work.
There are also still several pages on the official MCIT website which referred to Sadaat.
The post from Sadaat, originally in Pashto, said: "Despite having two masters and a bachelor's degree and twenty years of work experience, I did not know the German language and could not find a job in Germany in my profession. Man was created by God to work and worship, so in order to move forward in life, we must work."
Sadaat added: "Yet I am thankful to Allah that I am not ashamed of my work and I do not feel inferior."
Leipziger Volkszeitung reported that Sadaat received several job offers after the interview was published.
In further quotes to the outlet, he said: "Some wonder why I am prepared to deliver food. Others are proud of me because the job is proof that I was never a corrupt politician."
Newsweek contacted Sadaat through his official Facebook page. He told Newsweek: "I am a qualified professional after learning the German language and will be back working in the telecommunications sector."
The Ruling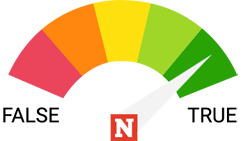 True.
FACT CHECK BY NEWSWEEK
Yes, a former minister from Afghanistan was working in Germany delivering pizza.
He was interviewed by a newspaper in the country and explained his situation, later posting about it on his official Facebook page.