Fact Check: Was GOP Candidate Detained for Reporting 'Gender Queer' Book?
Conservative activists are continuing to seek more influence over what children across the U.S. should be permitted to read.
Among the loudest of the more fringe voices in this debate is Rayla Campbell, a Republican running for Secretary of State in Massachusetts.
Campbell has led an ongoing campaign to censor books promoting LGBTQ+ rights and sex education for children.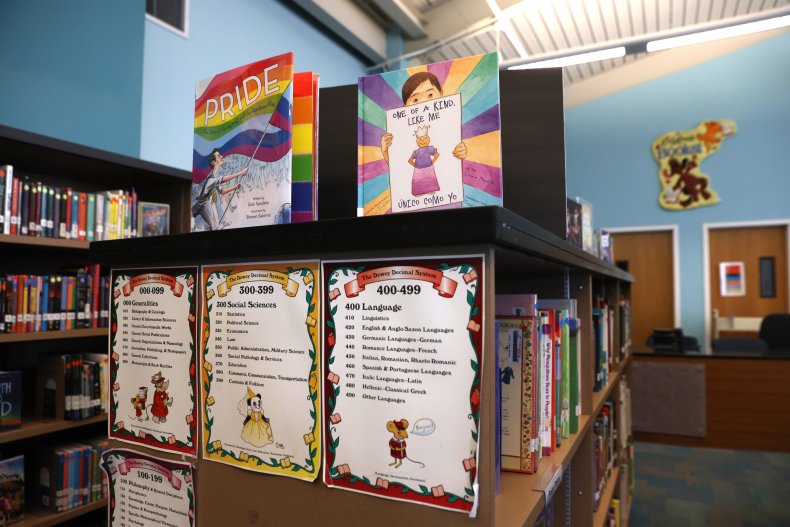 However, her controversial views, which include unfounded claims that educators are trying to encourage sex among children, arguably make her an easy mark for misinformation too, with online actors exploiting the furore around her comments.
The Claim
A tweet, posted by "Fashalert MA" on August 16, 2022, claims that Rayla Campbell was reported and "detained" for possession of "child porn" after she flagged a book called "Gender Queer" to the police, claiming it contained illicit materials.
The post includes a photo of Campbell stood next to a Plymouth (MA) police officer reading the book.
Similar versions of the tweet, posted multiple times across different Twitter accounts were also shared and cross-posted to accounts on Reddit, where they received tens of thousands of upvotes, and Imgur.
The Facts
There is a grain of truth to some of the claims surrounding the tweets about Campbell.
Rayla Campbell's campaign to ban child-friendly books that promote sex education and LGBTQ+ rights is well-established and reported in the media.
The book mentioned in the tweet, "Gender Queer," has been a long-standing target of hers (and others), which she has labelled "child porn" in the past.
Videos of Campbell shared online also appear to corroborate the photo posted on Twitter, showing her sharing the book with an officer (although the accompanying audio of their conversation cannot be heard).
However, having spoken to the Plymouth PD, Newsweek can confirm that the claim shared on social media is not accurate.
Captain Kevin J Manuel, of Plymouth PD, said to Newsweek: "Rayla Campbell was not arrested by our department, nor am I aware of her being arrested anywhere else.
"She also has not been accused/investigated for any crimes in Plymouth."
After Newsweek followed-up with a request to clarify whether Campbell may have been briefly held or questioned by officers, the department representative wrote:
"An anonymous person accused her of holding a book containing child pornography. Officer asked to view it and she showed him the book. Officer found no child pornography in the book. She was not detained nor was she or her car searched."
But even as no evidence emerged to support the "arrest" claims, it did not stop multiple social media accounts and dubious "news" sites from repeating them.
The first instance of the claim does come from what appears to be a genuine Twitter account, "Fashalert MA," which even went to the effort of correcting their first (inaccurate) tweet.
Other posts used a version of the "FashAlert MA" text repeatedly, but have not attempted to verify the information or correct any record of events.
Having examined the accounts that sent these tweets, Newsweek found suspicious repetition of text that appears to be part of a social media manipulation technique known as "copypasta" (internet slang for text that is copied and pasted across the web).
It has been used in the past for many purposes, including throughout the pandemic, where genuine information about COVID-19 and its vaccines was taken out of context and repeated on Twitter in an undermining or conspiratorial manner.
A recent Newsweek investigation found examples of similarly suspicious campaigns targeting President Joe Biden and UK prime minister Boris Johnson.
Those repetitive tweets were picked up by right-leaning Twitter users, who suspected it may have been part of a misguided attempt to bolster support for the Biden administration.
As it happened, the tweets were a version of similar messages used many times, with strong evidence suggesting the accounts they originated from were fake "bot" accounts. These types of accounts attempt to attract new followers or artificially amplify certain narratives by using the copypasta method, latching onto trending or controversial topics and public figures.
It appears that Campbell, who has been criticized by political opponents and LGBTQ+ rights activists for her views, may have become the latest target of this tactic, with a number of users appearing to have fallen for the unevidenced claim.
In Campbell's case, many of the accounts that engaged in the apparent "copypasta" activity have few or no followers, and may be part of a wider network of fake or "bot" accounts. These kinds of inauthentic networks are often tasked with trolling and teasing online communities (particularly on Twitter), or (in some cases) spreading misinformation.
While this kind of coordinated behavior is not uncommon on social media platforms, often occurring as part of a smear campaign or, conversely, a covert PR exercise (or something else entirely), in this case it is unclear what drove it, or who was behind it.
Twitter has previously addressed the phenomenon in its content policy, but it seems that, without stricter controls, there is still ample opportunity for the platform to be exploited.
"We continue to proactively assess for inauthentic behaviour and other violations of our rules, including our platform manipulation and spam policy," the platform responded to a Newsweek comment request.
"A number of the accounts referenced have been suspended for violating this policy," Twitter's statement said.
Crucially, regardless of whether there was a coordinated social media campaign, by whom and for what purpose, the claims about Campbell's arrest are false.
Newsweek has contacted Rayla Campbell for comment.
The Ruling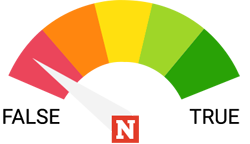 False.
Rayla Campbell was not arrested or detained, and the claim was dismissed as untrue by the police department where her alleged detainment was said to have taken place. Plymouth PD said that the officer briefly inspected the book after an anonymous tip and found no evidence of pornography.
The social media posts, which repeatedly made the same false claim, appear likely to have been part of a "copypasta" campaign, a method often used to spread disinformation and other misleading content, sometimes through inauthentic coordination.
FACT CHECK BY Newsweek's Fact Check team