Fact Check: Will Californians Have to Use Water Restrictor During Drought?
The extent of California's ongoing drought is starting to have more and more noticeable and disturbing effects, with aquatic wildlife left to rot in the sun as the state experiences its driest spell in 1,200 years.
The extremely hot temperatures have left all 58 of California's counties under a drought emergency proclamation, with water rationing continuing in the state's battle against the climate.
Nonetheless, one measure used to combat the shortage was met with incredulity when it was posted on social media.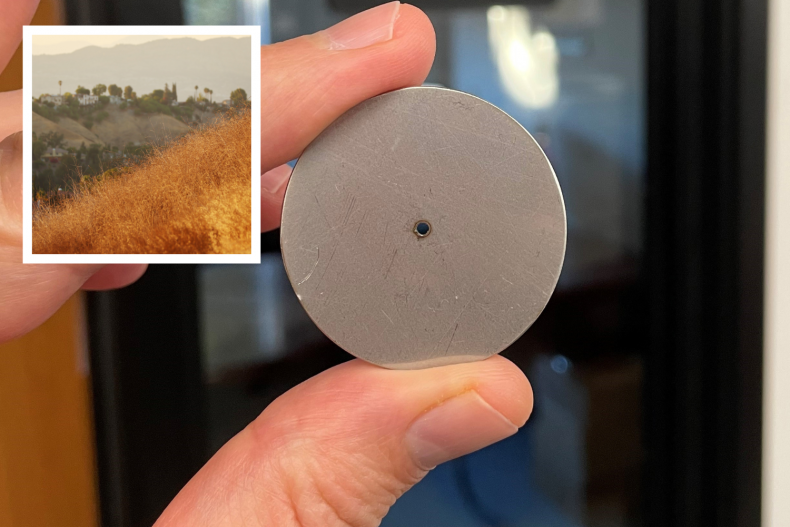 The Claim
A picture, shared on imgur on August 22, 2022, shows a small metal plate with a hole in the middle and the subtitle: "This is in LA....how is this remotely humane?"
Above this image text states: "NOTICE - A flow restriction device has been installed according to Section 3-4.202 and 7-1.112 of the Administrative Code. DO NOT REMOVE Broken meter seal or lock: $200.00 Illegal water consumption and/or Unauthorized removal of the device: $2,500 min."
The "NOTICE" is attributed to the Las Virgenes Municipal Water District (LVMWD), which, according to its website, "provides potable water, wastewater treatment, recycled water and biosolids composting to more than 75,000 residents in the cities of Agoura Hills, Calabasas, Hidden Hills, Westlake Village, and unincorporated areas of western Los Angeles County."
The Facts
In spite of record-breaking snow and rain in December 2021, some parts of California were still experiencing drought conditions at the start of the year.
Researchers suggested in early 2022 that California could become part of an "extreme heat belt" in the next 30 years, where temperatures could rise to over 125F. In response, water authorities are taking tougher measures to restrict water use where possible.
While the image in the picture is authentic, this particular measure is only being used in some limited circumstances. To find out more, Newsweek spoke to Michael McNutt of the LVMWD.
The name of the device in the photo, McNutt said, was a flow restrictor and is used as a deterrent for wasteful water use by homeowners. All residents have a water budget combining indoor and outdoor water they have to adhere to and the restrictor is for those who consistently exceed that.
Indoor usage is calculated by how many people live in a home, by 55 gallons per person per day (California's indoor water allocation target), and by the number of days in a month. The outdoor allocation is measured by the square footage of irrigated area outside against several other factors, including evaporation.
However, if a household exceeds their water budget by 150 percent four times, they are eligible to have a flow restrictor installed.
McNutt said: "Currently, we have over 1,600 accounts eligible for a device to be installed. We have installed over 50 restrictors thus far. We provide an 'off ramp' for customers to sign and work with us to avoid having a restrictor installed on their homes
"This is a last resort after repeated attempts by the district to reach and work with customers to minimize their water usage."
As mentioned, the LVMWD provides water services to over 75,000 customers, so the number of people eligible in that one district is around 2.1 percent of the population.
The restrictor, McNutt said, is only used for a two-week period, although it can be used again if water budgets continue to be exceeded.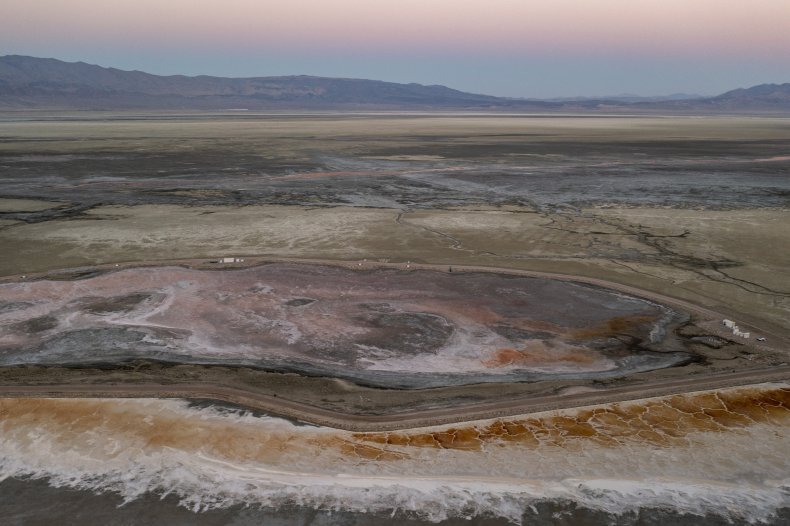 "When installed, a restrictor will minimize the flow of water from the meter into the home. Faucets will run slower, showers will be aggravating, but most importantly they remove the functionality of irrigation systems completely," he said.
"Once installed they remain for two weeks. If one is installed and removed after two weeks, and the homeowner continues to exceed 150 percent of their budget, they will have it reinstalled for a month."
The LVMWD has a set of penalties in place for water usage over its budget, increasing incrementally up to an extra charge of $100 per unit of water over 150 percent of a household's budget.
McNutt disagreed with the claim that it was "inhumane" as indoor water was still available although access to it would be "frustrating." He confirmed the $2,500 penalty mentioned in the photo shared online.
The post shared online does not give information on how many people will use the water restrictor and what the circumstances are that lead to its use.
The Ruling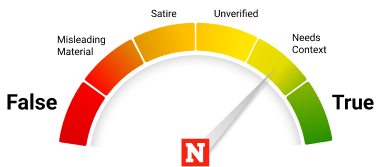 Needs Context.
The filter in the picture, known as a restrictor, is a "last resort" option for residents who overuse water in the LVMWD. It is kept in place for two weeks and then removed. If a resident's water budget is exceeded again after this, the restrictor will be installed for another two weeks. Only around 2 percent of the district's users qualify for the restrictor.
FACT CHECK BY Newsweek's Fact Check team