Fact Check: Will Joe Biden Raise Taxes if Elected President?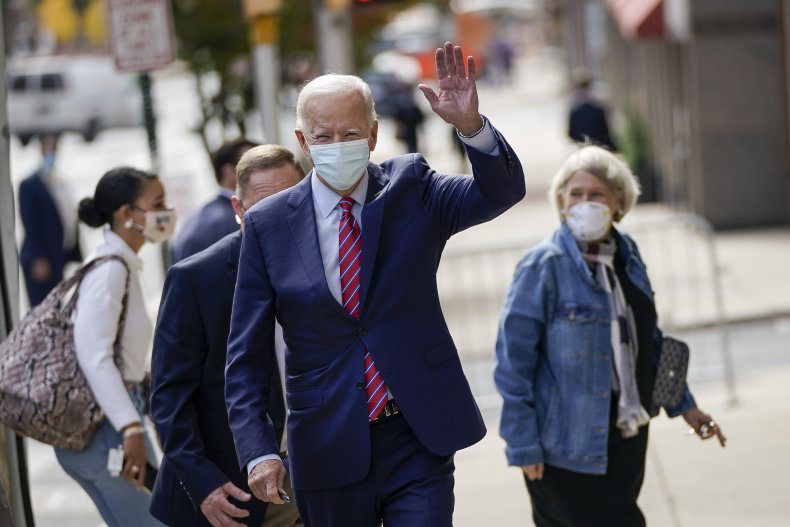 The Claim
President Donald Trump repeatedly has said that former Vice President Joe Biden will raise taxes for "almost all American families" if he's elected president. Additionally, Trump's son, Donald Trump Jr., tweeted on September 2 that "Joe Biden wants to raise taxes on 82% of all Americans."
The Facts
Joebiden.com states that Biden will not raise taxes for "a single person making under $400,000 per year" and will order more than one-dozen tax cuts to working families if elected president. Averaging to $620 to middle-income earners according to CNBC. To be a 1 percent top earner in 2020 in the United States, you would need to make $361,020 per year. However, Biden's plan focuses mainly on increasing taxes for those who make more than $1 million per year, according to a Tax Policy Center analysis.
So about 99 percent of Americans will not see a tax increase under Biden's plan. In fact, the bottom 80 percent of American taxpayers would see tax cuts on average. Though according to the Penn Wharton Budget Model, these individuals would see their after-tax income fall by 0.9 percent as Penn's model assumes "that a quarter of the corporate income tax falls on workers."
To assist middle-income families for the long haul, Biden offers specific tax cuts for their major costs. Biden's plan for middle-class America includes: protecting and expanding Obamacare to ensure no family spends over 8.5 percent of their income on health care, offering up to $8,000 in tax credits to help low and middle-class families pay for child care, tax credits to assist working families pay for the cost of care for their elderly family members, "Building off of a temporary tax credit expanded as part of the Recovery Act," to assist families in buying a home and receiving their tax credit at purchase, and equalizing tax benefits for retirement plans.
If elected president Biden will also "support a significant expansion of the Child Tax Credit (CTC) for the duration of the crisis, as proposed in the House-passed HEROES Act." The CTC expansion under Biden will provide thousands of dollars in tax relief to middle-class families. Biden will raise the CTC to "$3,000 per child for children ages 6 to 17 and $3,600 for children under 6." Biden also plans to make the CTC 100 percent refundable and allow families to receive monthly payments, if they choose.
Seth Hanlon, senior fellow at the Center for American Progress, told CNBC that those who will see a rise in taxes--individuals making between $400,000 and $700,000--will receive a tax increase of 1 percent or less. The majority of Biden's tax increase will be on major corporations and America's wealthiest individuals.
The tax hikes Biden plans to enact include: increasing the corporate tax rate from 21 to 28 percent, requiring a minimum tax of 21 percent on all foreign earning of U.S. companies located overseas, institute a tax penalty on corporations that ship jobs overseas to sell products back to America, create a 15 percent minimum on book income so that all corporations pay taxes, increasing the top income rate back to 39.6 percent, and having those who make more that $1 million pay an equal rate of investment income as they do on their wages. This would lead to Americans in the top 1 percent to see an average tax increase of $266,000 and the top 0.1 percent to see an average increase of $1.6 million.
The Ruling
False. There is no proof that most American families will face a tax increase under a Biden presidency, although there is potential for a small after-tax income drop. Most will see tax cuts, tax benefits and credits, or no change at all.