Fact Check: Would Joe Biden Be the First President in 80 or 90 Years Who Is Not an Ivy League Graduate?
Throughout history, numerous U.S. presidents were elected to office after receiving their undergraduate or graduate degrees from Ivy League universities. Slightly more than half of all presidents elected over the past century held such degrees, most commonly from Harvard, Princeton, Yale and Columbia.
Joe Biden, the former vice president under Barack Obama and current Democratic presidential nominee, would be one of just a few presidents who attended a state university if he is elected next month.
During a campaign rally in Ohio Monday, Biden—recounting information he remembered circulating after his nomination—suggested he would be "the first non-Ivy League school graduate" to assume office in 80 or 90 years. Zach Parkinson, deputy director of communications for President Donald Trump's re-election campaign, relayed Biden's quote on Twitter Monday and said the statement was false.
The Claim
"I read some stories after I got the nomination that, quote, if Biden gets elected, he'll be the first non-Ivy League school graduate to get elected in...I think it was 80 or 90 years," the Democratic candidate told attendees at the drive-in rally.
"You know what? Like some state school guy, I went to University of Delaware, I was proud of it," he continued. "Hard to get there, hard to get through."
After the rally, Parkinson noted that "roughly half" of all presidents elected to office over the past 90 years did not attend Ivy League schools.
The Facts
Ronald Reagan was the most recent U.S. president who did not attend an Ivy League university for undergraduate or graduate school. Reagan, a graduate of Eureka College, served two terms as president, from 1981 until 1989. He was one of seven U.S. presidents elected over the past 90 years who did not hold Ivy League degrees.
The other six: Herbert Hoover, who graduated from Stanford University; Harry Truman, who attended Spalding's Commercial College and the University of Kansas City School of Law; Dwight D. Eisenhower, who graduated from West Point and, later, various graduate programs for U.S. Army personnel; Richard Nixon, who graduated from Whittier College and Duke University School of Law; Lyndon B. Johnson, who graduated from Texas State University and attended Georgetown University Law Center; and Jimmy Carter, who graduated from the U.S. Naval Academy before completing a postgraduate program at Union College.
Biden graduated from the Syracuse University College of Law after completing his undergraduate studies at University of Delaware. He received a Bachelor of Arts degree with a double major in history and political science, and a minor in English. California Senator Kamala Harris, the Democratic vice presidential nominee running alongside Biden, received her undergraduate degree from Howard University and law degree from the University of California, Hastings.
Carter and former Vice President Walter Mondale, elected to office in 1976, were the last pairing without an Ivy League degree.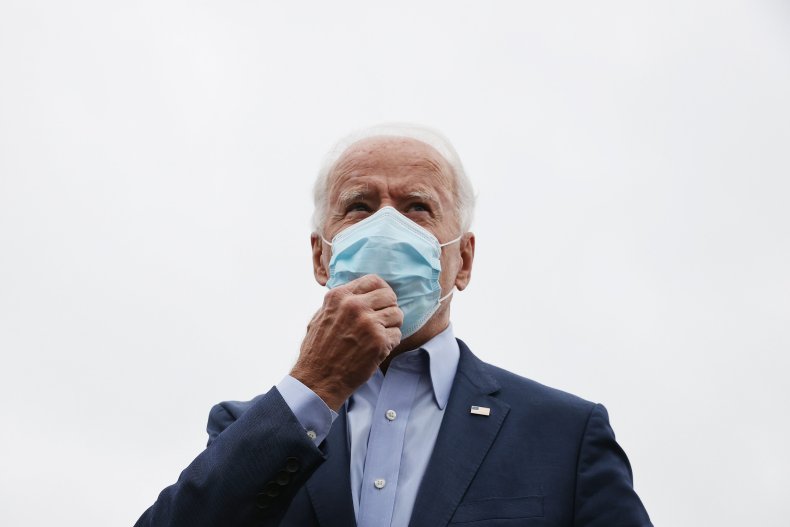 Rating: False
If elected, Biden would not become the first U.S. president without an Ivy League education to hold office in 80 or 90 years.
However, he would become the first in four decades, since Reagan's election in November 1980. Moreover, Biden and Harris would become the first complete presidential ticket without an Ivy League degree in 44 years.