Fact-Checking Donald Trump's UN Speech: 4 Claims, Examined for Lies and Misleading Facts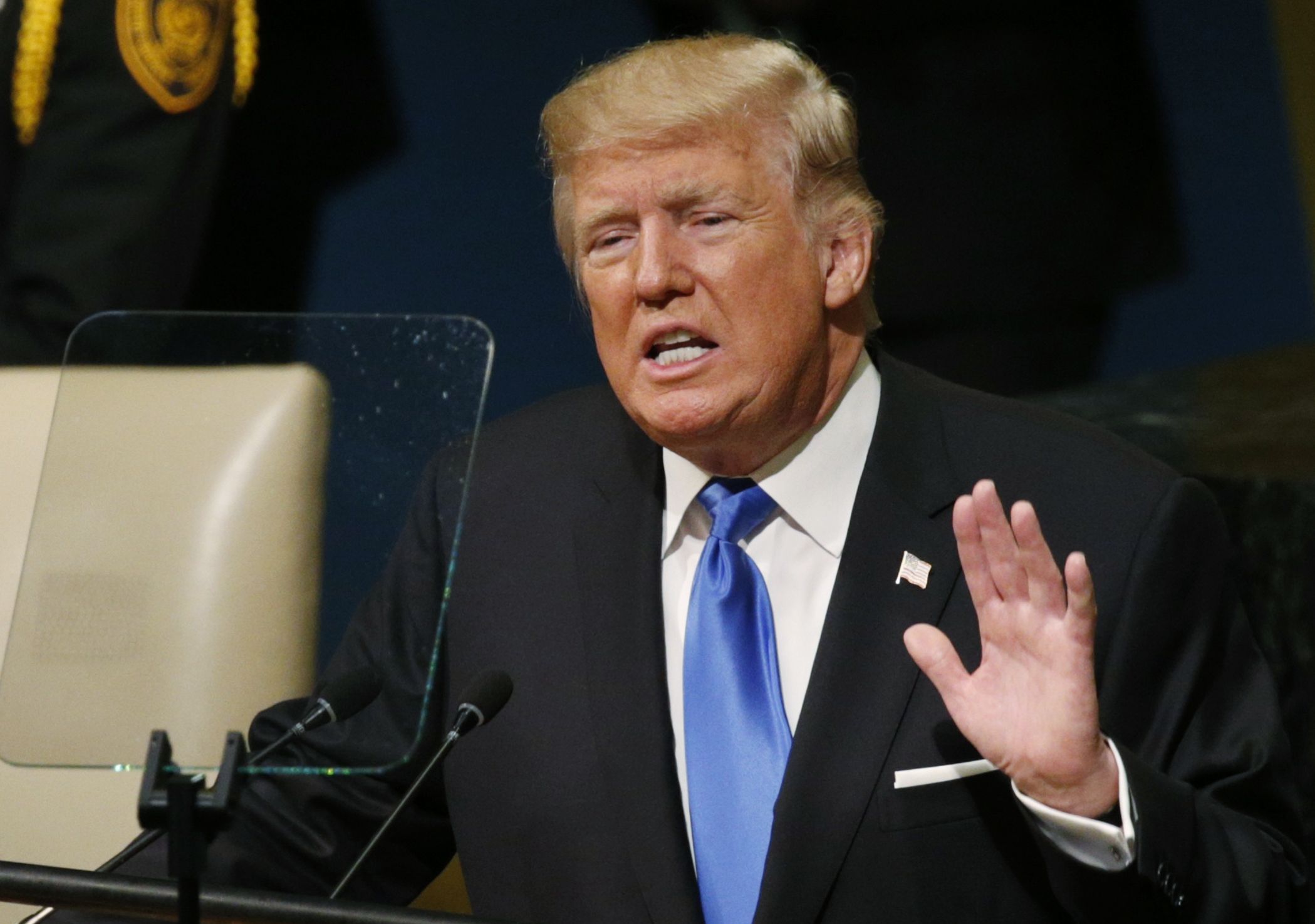 President Donald Trump's speech at the United Nations General Assembly Tuesday was divisive and hyperbolic.
But were his remarks true? We fact-checked:
1. "For the cost of assistance to one refugee in the U.S., we can assist more than 10 in their home region."
It can cost a lot to bring a refugee to the U.S. from a war-torn land, but Trump's statement ignores that refugees add to the economy of their new home. Trump's own departments of State, Homeland Security and Health and Human Services found refugees provided a net gain of $63 billion to local, state and federal governments from 2005 to 2014, The New York Times reported. The White House buried the report, but a copy was leaked to the Times.
On the actual statement, Trump is at least on more solid ground. His statistic seems to be a version of an argument against resettlement made by the far-right Center for Immigration Studies. And it does cost less to help refugees overseas, since bringing folks over costs money. But it also doesn't solve the long-term issues for the actual people left overseas—where conflicts and poverty can linger for years.
Assessment: Misleading with a grain of truth
2. Bragging about economic growth
Trump was sure to bring up that the economy had boomed under his leadership. It is, of course, tough to nail down who is making the economy churn along. Growth under Trump for the first quarter was slow, at 1.2 percent but it picked up in the second quarter to 3 percent.
Many do credit Trump's pro-business approach with helping the economy. For instance, Harold Hamm, an oil CEO—an industry the president has actively courted—told CNBC that Trump's moves have helped his business. He thinks growth could hit 4 percent under the new president.
Trump also suggested job growth was at an all-time high, but the latest report from the Labor Department in August had disappointing results. The U.S. added just 156,000 jobs, which was well below the 180,000 to 190,000 target predicted by analysts, according to CNN Money. Unemployment has reached a 16-year low of 4.3 percent, but it rose in August to 4.4 percent.
The Washington Post's fact-checker, Glenn Kessler, pointed out on Twitter that job growth was actually at its slowest in five years.
Assessment: Half true, half false with a dash of misleading for good measure
3. "No one has shown more contempt for other nations and for the well-being of their own people than the depraved regime in North Korea. It is responsible for the starvation deaths of millions of North Koreans and for the imprisonment, torture, killing and oppression of countless more."
For the most part, this is true. It's difficult to quantify "contempt," but under leader Kim Jong Un, North Korea is increasingly isolated from the outside world and has regularly threatened to annihilate its enemies. The Global Hunger Index scored North Korea at 28.6—marking a "serious" problem compared to other poor countries and a sharp rise from 16.2 in just 2015. Tens of thousands of people are detained in prison camps in the country. Human Rights Watch calls it "one of the most repressive authoritarian states in the world" and points to a 2014 U.N Commission of Inquiry that found "systematic, widespread, and gross human rights violations" including "murder, enslavement, torture, imprisonment, rape, forced abortion, and other sexual violence."
The North funnels much of its money into its nuclear program and Trump, referring to Kim, said Tuesday, "Rocket Man is on a suicide mission for himself and for his regime." The president threatened the hermetic nation with annihilation if it did not denuclearize, but it's difficult to assess whether an entire country could be, as Trump put it, "totally destroyed."
Assessment: True with caveats
4. "Frankly, that [Iran nuclear] deal is an embarrassment to the United States.… It is time for the entire world to join us in demanding that Iran's government end its pursuit of death and destruction."
The president suggested Iran's has violated the nuclear deal, but the International Atomic Energy Agency, the U.N.'s nuclear watchdog, found Iran to be in compliance. The State Department did the same in July.
Politifact noted that Iran has twice barely crept over its limit for "heavy water," a liquid that can be used nuclear reactors, but that those were considered minor infractions. Iran warned against the U.S. leaving the deal after Trump's U.N. remarks
"The exiting of the United States from such an agreement would carry a high cost, meaning that subsequent to such an action by the United States of America, no one will trust America again," Iranian President Hassan Rouhani said to NBC.
Assessment: Mostly false (for now)