Holi Google Doodle: 8 Facts About the Hindu Festival of Color
Friday's Google Doodle that graced the search engine's homepage was bright and full of various hues for Holi, the Hindu festival of colors.
The doodle was designed with Google's signature colors of blue, red, yellow and green. The design features the silhouettes of dhol players celebrating the holiday. The dhol players are traditional drummers who travel from one celebration to another bringing music and excitement to them, according to Google.
The image was created by illustrator Amrita Marino, who designed several drafts of the final product before she and Google settled on the one displayed today. The drafts included other colors like pink and orange but in the end, the traditional colors of Holi and, coincidentally, of Google, were used.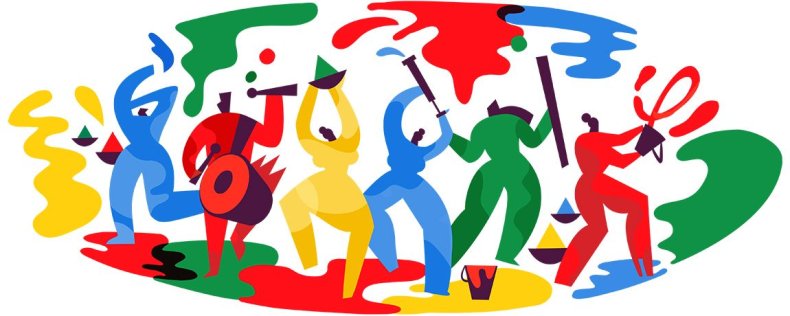 Eight facts about Holi:
The Holi festival is usually celebrated in India and smaller festivals also occur in places around the world with populations of Hindu people.
Holi is based on Indian mythology of good triumphing over evil and is sometimes also considered a festival of love.
The festival is used to mark the beginning of spring.
The colored powders used in the festival have different meanings. Red symbolizes love and fertility, yellow matches the color of the natural remedy turmeric, green is for spring, and blue is for Krishna.
It's the second day of the festival when the colored powders are thrown as a way to celebrate life and the new beginning spring has to offer.
The celebration is scheduled based on the cycles of the moon.
During the celebrations in the streets, the usual social order of caste and age is set aside.
The powder used during Holi festivities can be difficult to get out of skin and hair and is all but impossible to remove from clothes. Participants are encouraged to keep their hair and skin well hydrated so the color is easier to remove.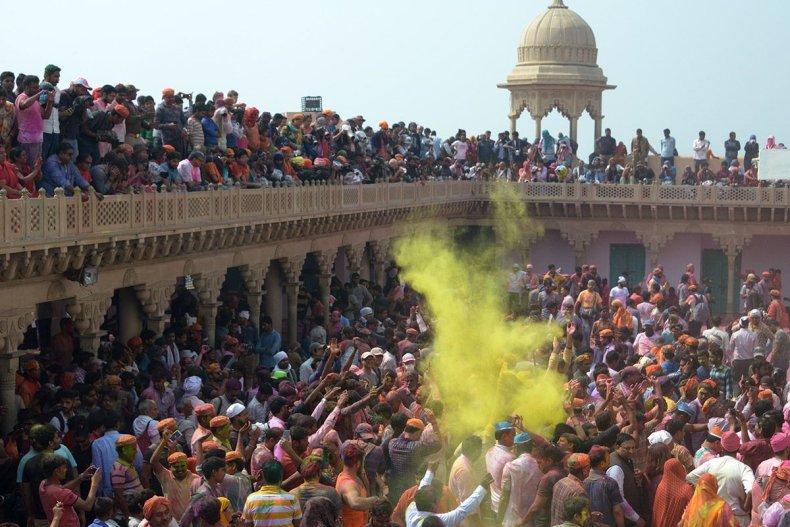 ​