5 Unusual Facts About 'The 355' movie — Plus Cast, Trailer And Screenings
Yet another film suffering from pandemic release date delays, The 355 is almost out in movie theaters everywhere.
The female-led international spy thriller stars Jessica Chastain alongside a number of big name actresses who're finally getting their chance to save the world. Simon Kinberg (X-Men franchise) directs and co-wrote the script alongside Theresa Rebeck (Catwoman).
Ahead of The 355's release on Friday January 7, 2022, here's a couple of interesting facts about the movie. Newsweek also has you covered on plot, cast, release, and everything else you need to know.
1. Named after Agent 355
The 355 isn't just a random number plucked out of thin air, it's actually an homage to a famous American patriot from the American Revolution.
Agent 355 was the code name for a female spy at that time, part of the Culper Ring (a network of spies). Her true identity is still unknown, and there are differing narratives as to the true fate of the mysterious Agent 355 during the American Revolution, but her legacy has endured over the centuries.
2. Paid equality
While many movies suffer from pay inequalities, creating awkward dynamics on set, Chastain, who also produced the movie, ensured that each of the leads were paid the same.
In an interview with Shape, she revealed why it was so important to her that there was equality on set, and why the profits should go back to the stars. "A lot of times, our names are used to sell movies, and that's how the money is raised for them," Jessica said. "So I thought, if our names are being sold, then we need to be the owners of the film."
3. The 355 was Chastain's idea
The 355 is an original concept which Chastain dreamt up while working with director Kinberg on X-Men: Dark Phoenix.
Kinberg explains to Newsweek: "I wanted to create something, or be part of something really original. Jessica Chastain and I were working on another movie and Jess came to me and she said, 'You know, there's never been a female ensemble spy movie before.'
"And ensemble spy movies in general are extraordinarily rare. Usually, you have your Bond, Bourne, Ethan Hunt. And there have been very few female-driven spy movies. Again, those are usually single protagonists," Kinberg said.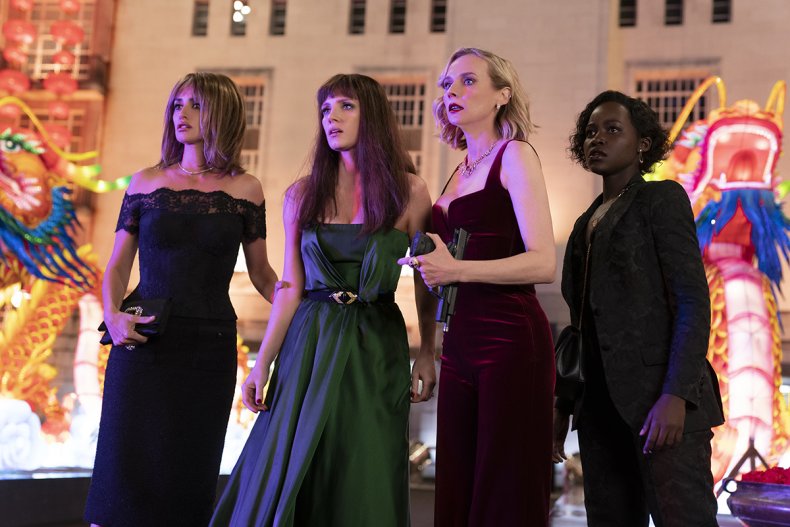 4. Jessica Chastain asked Twitter for casting tips
Chastain ensured fans felt a part of the movie from the early stages when she asked for Twitter's help when casting some of the male roles.
She announced that she's looking for a "Bond Boy" and that they needed to be "eye candy." Sebastian Stan and Édgar Ramírez' names weren't completely top of the suggestions list, but they are the two actors who were eventually cast in the roles.
5. Marian Cotillard dropped out
The international spy thriller needs an international cast, and The 355 has assembled a spectacular group of female leads.
However, one Oscar-winning actress had to drop out just before production began in June 2019. French actress Marian Cotillard was one of the first stars to be announced in the movie, but she was later replaced by German actress Diane Krueger.
Plot, casting, online release
The 355 follows a CIA agent, Mason Browne (Chastain) who must team up with a group of spies from other international agencies to recover a top-secret weapon and prevent World War III.
Lupita Nyong'o plays Khadijah, a former MI6 agent, Krueger is Marie Schmidt, a rival German BND agent, while Penélope Cruz also stars as Graciela, a skilled Colombian DNI agent. Chinese actress Fan Bingbing completes the formidable line-up as Lin Mi Sheng, a mysterious MSS agent. The aforementioned Stan and Ramirez play fellow officers from the CIA and DNI.
The 355 is due out in movie theaters everywhere from Friday, January 7, 2022.
NBC's streaming service Peacock has the rights to the online release of The 355. The movie could arrive on Peacock as soon as 45 days after the cinematic release of The 355.