Who Is Jack Dorsey? 5 Facts About The Twitter CEO Who's Matching Elton John's Massive COVID Donation
In a video posted to Twitter, singer Elton John and Twitter CEO Jack Dorsey announced that the CEO would match the Elton John AIDS Foundation's million dollar donation to help those on the frontline continue HIV prevention during the COVID-19 pandemic.
The "Rocket Man" singer announced that the EJAF made the million dollar donation to "support our frontline partners to respond to the pandemic and its effects on HIV prevention and care for the most marginalized communities." John thanked Dorsey for matching his organization's donation in the video.
Dorsey said that he was inspired by a conversation with John and his husband David Furnish where the couple explained the impact that the coronavirus could have on the millions of people living around the globe with HIV. The CEO also encouraged viewers to visit the EJAF's website to learn more about the actions the non-profit is taking.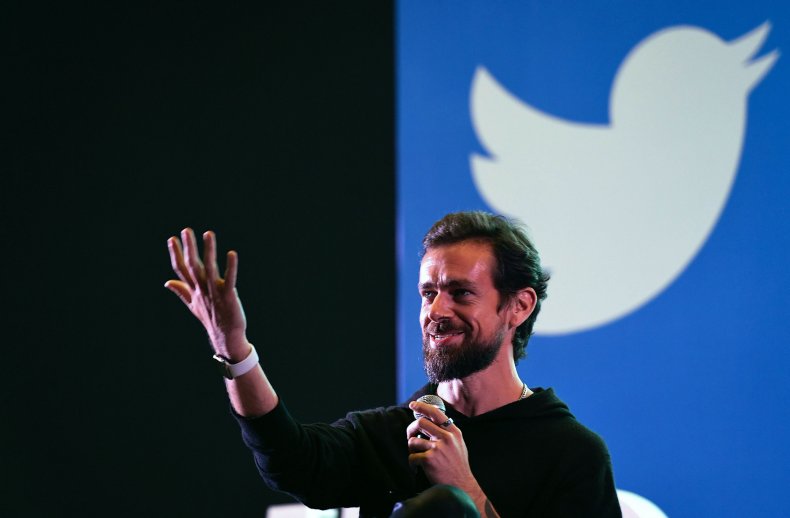 Besides matching the Elton John foundation's million dollar donation, here are five more facts about the Twitter CEO.
Early Life in St. Louis
Dorsey began programming while he was a student at Bishop DuBourg High School in St. Louis, where he developed a taxi-dispatching program, according to Bio. After a stint at Missouri University of Science and Technology, Dorsey transferred to New York University, which he later dropped out of to start a company for the taxi software in 2000, before coming up with the idea for Twitter.
A Turbulent Early Career at Twitter
Dorsey was a co-founder of Twitter with Evan Williams, Biz Stone and Noah Glass, in 2006, but after serving as CEO for two years, he was demoted to a position with little to no influence. Williams became CEO until 2010. According to Fortune, Dorsey clashed with Williams, had poor communication with investors, and was focused on outside hobbies, like drawing. Dorsey was promoted to executive chair in 2010 and later reinstated as CEO in 2015.
CEO and Chairman of Square, Inc.
Besides Twitter, Dorsey is also the co-founder of Square, a company that people can use to easily make and accept payments. Founded in 2009, the company has developed technology to make transactions easier for businesses like a mobile card reader and the CashApp.
Other Philanthropic Efforts
The million-dollar donation isn't Dorsey's first coronavirus donation. According to Vox, the CEO also pledged a billion dollars worth of Square equity in an LLC for COVID-19 relief, making him the largest coronavirus relief donor in the U.S.
Bio also reported that Dorsey funded 150,000 tree plantings as part of the #TeamTrees climate change action. According to Vox, Dorsey has said that he's donated about $40 million in anonymous donations.
He Loves Elon Musk's Twitter
In a 2019 interview over Twitter with journalist Kara Swisher, Dorsey responded that Tesla and SpaceX CEO Elon Musk's Twitter account is the most exciting and influential on the platform. "He's focused on solving existential problems and sharing his thinking openly," Dorsey responded. "I respect that a lot, and all the ups and downs that come with it."