Fade to Black: Chief Keef's Hologram Performance Cut by Cops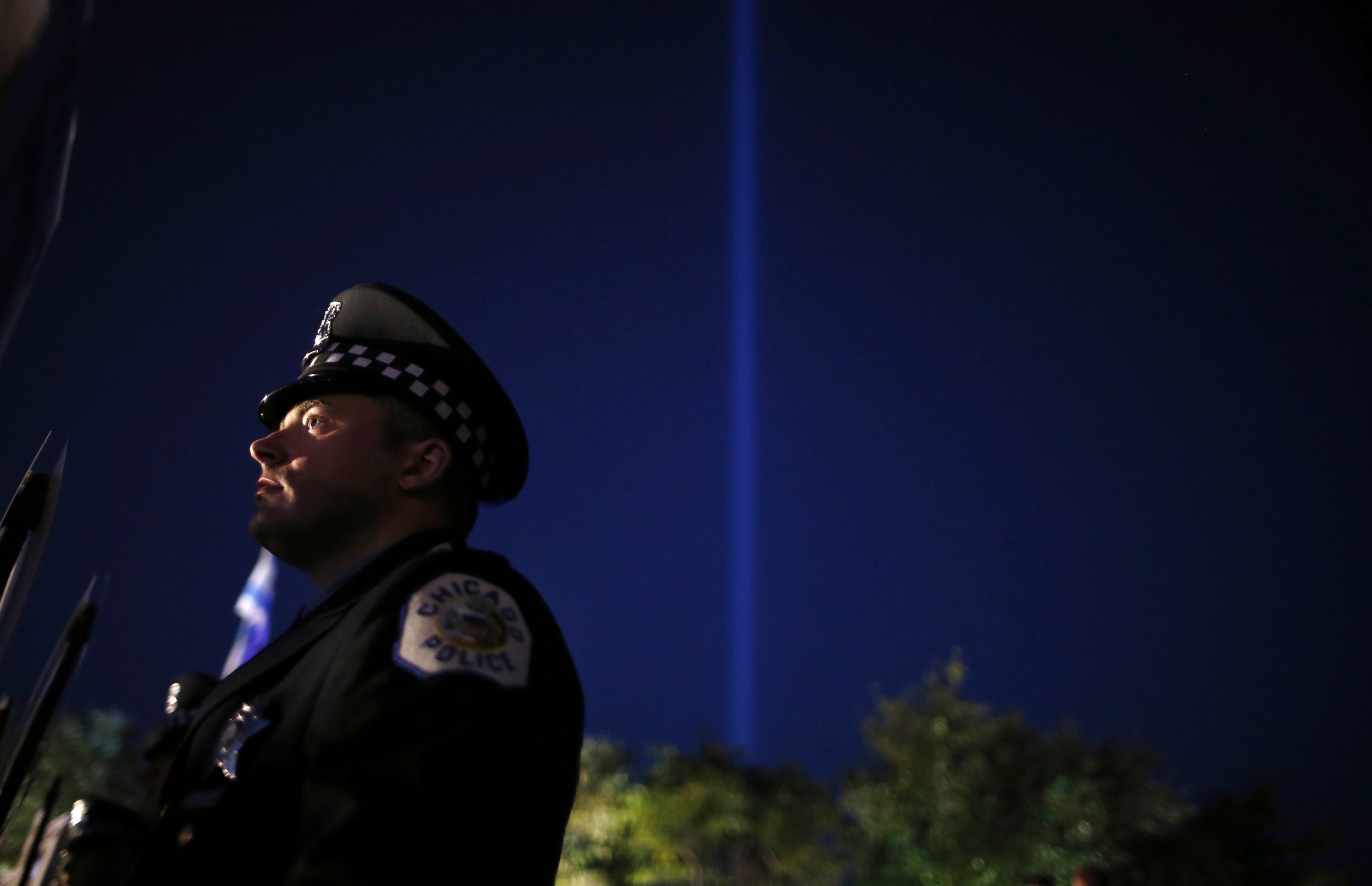 The cops shut down a performance by Chicago rapper Chief Keef on Saturday night shortly after he stormed the stage, in a manner of speaking.
Keef wasn't actually there: The rapper appeared via hologram at the hip-hop festival Craze Fest in Hammond, Indiana, a few miles outside of the Windy City. Keef performed just one song before authorities canned the show.
Due to various outstanding warrants, the rapper has been avoiding the Midwest, so he teamed up with the company Hologram USA to stream the performance into Indiana from the West Coast. The show had originally been slated as a "Stop the Killing" benefit concert for two people who perished earlier this month in Chicago due to violence. Regardless, City Hall deemed that show a "significant public safety risk," forcing the original theater host, Pilsen's Redmoon Theater, to cancel last week.
Following that hurdle, Keef plotted to hold the show anyway at a more nondescript location, which was to be announced just moments before it happened, reports the Chicago Tribune. The rapper posted a photo with information about the show on Instagram, but took it down quickly. On Twitter, he informed fans that the performance would be in Lincoln Park's Lincoln Hall, but it turned out indie rock band Clap Your Hands Say Yeah was scheduled to be there that night.
So, the performance took place in Hammond, where an illuminated Chief Keef burst into his smash single "I Don't Like," the only song he would get to beam onstage. Witnesses report that the screen soon went dark and the power was cut around 10:30 p.m., just as the rapper was speaking about ceasing senseless violence. Authorities stormed the area, flashlights in tow, and escorted 2,000 disgruntled fans outside of the park. No arrests were reported.
Officials found out about the show after discovering that the performance was to be streamed live online, according to Hammond Police Commander Pat Vicari. Hammond Mayor Thomas M. McDermott Jr. told The New York Times that they had learned of Chief Keef's surprise appearance via social media. He said: "It's not like we're anti-rap, it's just this specific case. Gang violence in Chicago is the reality right now, and I'm not going to invite someone that might be a threat to public safety."
Later, promoters confirmed that the mayor's office had warned them that the show would come to an end if it happened—IRL or digitally. In the past, Chicago Mayor Rahm Emanuel's office has claimed that the rapper is "an unacceptable role model."
Before the show was shuttered, concertgoers were said to be enjoying themselves. Fans and organizers alike were disappointed with the blunt end to the performance.
"Shame on the mayor and police chief of Hammond for shutting down a voice that can create positive change in a community in desperate need. And for taking away money that could have gone to help the victims' families," Aiki David, CEO of Hologram USA, said in a statement."Mark my words if you censor us you only make us stronger."
Fans catching Keef's brief performance at Craze Fest had been encouraged to donate $50 to the families of Marvin "Capo" Carr, Keef's friend and former colleague who died in a shooting on July 11 in Woodlawn, Chicago. Dillan Harris, a toddler, was struck and killed by the car that fled the scene where Carr was shot.