Somalia's Sole Female Presidential Candidate Vows to Provide Opposition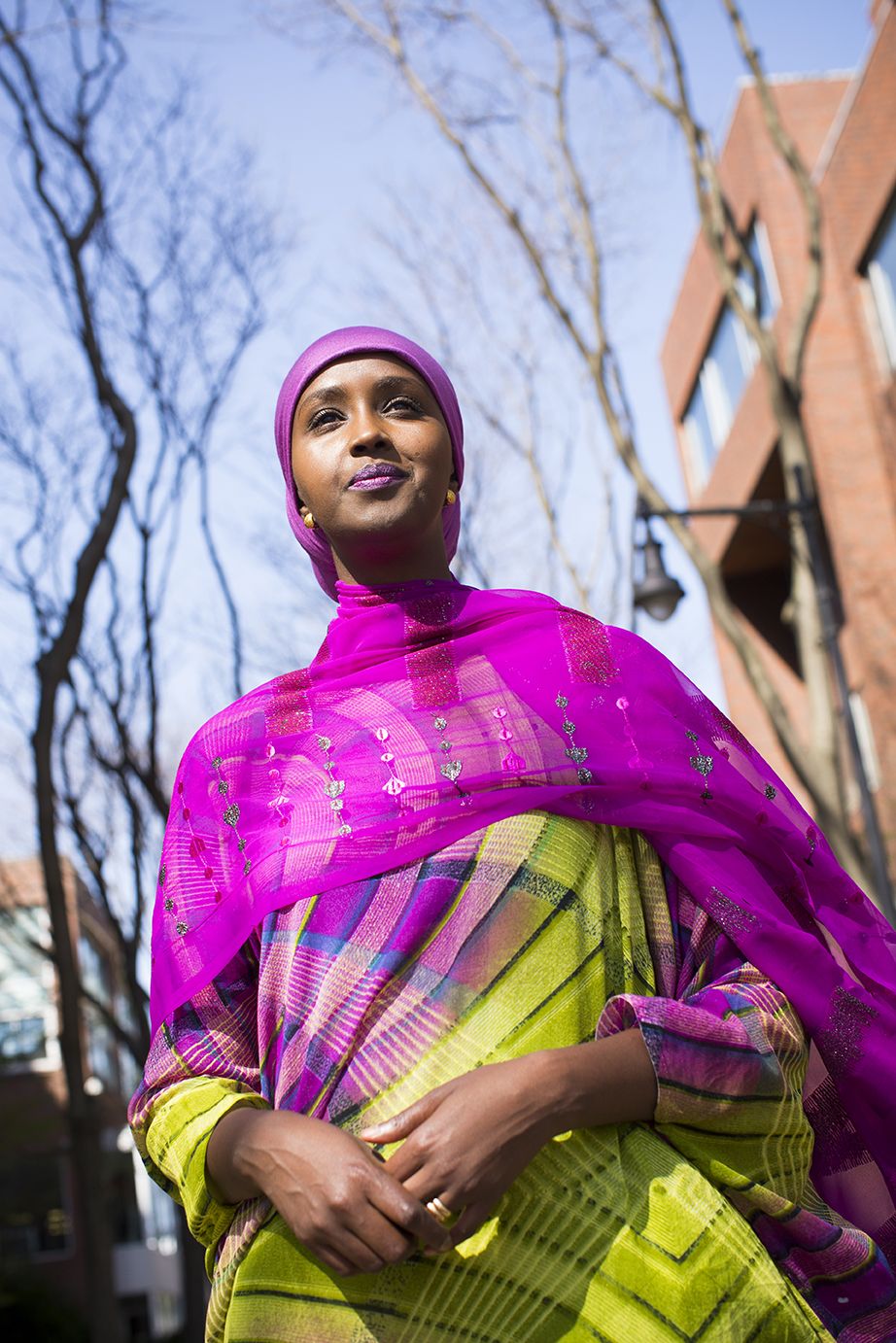 It doesn't take long for Fadumo Dayib to respond when asked if she regrets pulling out of Somalia's recent presidential election.
Dayib, who was the only female candidate in the country's presidential election, pulled out in December 2016, describing the process as "Somalia's most corrupt, unconstitutional and unethical (s)elections of all time." Mohamed Abdullahi Farmajo, a dual U.S.-Somali citizen and rank outsider, went on to win the election in a shock result that produced celebratory gunfire in the streets of Mogadishu, the Somali capital.
"I couldn't go against my principles and values," Dayib tells Newsweek in a London coffee shop. "[If I had] then everything that has happened to me—every loss, every sacrifice—would be meaningless because I wouldn't have had to do any of these things if I was just going to bribe my way into office."
Her remarks appear to be supported by testimonial evidence. Somalia's auditor general said in November 2016 that vote-buying was rife in the process, with some seats costing aspirants $1.3 million in bribes. Somali authorities estimated that at least $20 million in bribes and backhanders changed hands during the election, according to a New York Times report.
But despite her own spurned ambitions, Dayib is wholly behind the new president. If anything, she is fearful that the weight of expectation placed upon him by 11 million Somalis, exhausted by years of instability and conflict and threatened by a potentially devastating famine, may be his undoing. "If anything is going to derail or destroy Farmajo, it will be the expectations, the hype that has been created," says Dayib. "We can't meet all of those expectations; it's going to take 10, 15, 20 years to achieve the things that the Somali citizens are expecting him to do."
One area that demands urgent attention from the new president, however, is the drought currently ravaging Somalia. Persistent failed rains in Somalia have left 6.2 million people in need of humanitarian assistance, with almost 200,000 children severely malnourished, a number which is likely to increase. Somalia's newly-appointed Prime Minister Hassan Ali Khaire said recently that the drought—and a cholera outbreak that has emerged amid widespread food insecurity—has already killed more than 200 people; U.N. Secretary-General António Guterres, during a March 7 visit to Somalia, appealed for $825 million to address what he described as a "moment of tragedy" in a country well-used to difficulty: Somalia previously suffered a famine in 2011, in which more than 250,000 people died, most before the United Nations actually declared a famine in the country.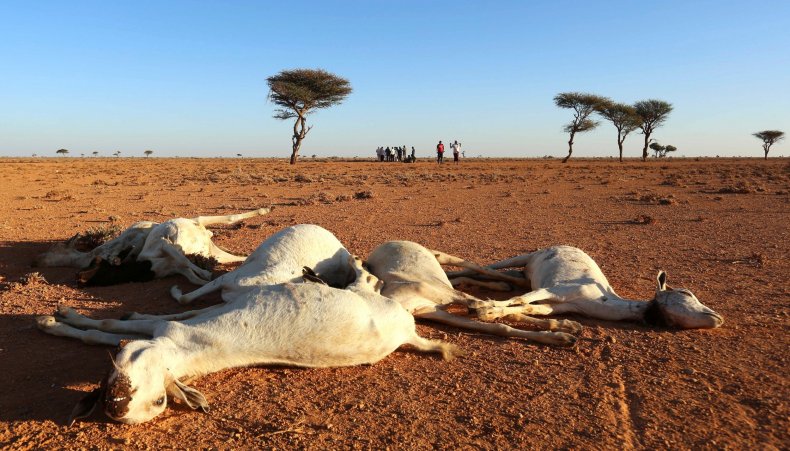 Dayib laments the fact that the millions of dollars spent on bribes during the elections could have been used to help Somalis in need. She blames the country's past administrations—including the recently-ousted Hassan Sheikh Mohamud, in power from 2012 until the 2017 elections—for entrenching poor governance in Somalia.
"It's much the same [as during the 2011 famine]. We don't have a preparedness and response plan for national and man-made disasters," she says. "The drought is a man-made disaster in Somalia; it's because of the corrupt government that we have a drought in Somalia." (Corruption watchdog Transparency International has placed Somalia at the bottom of its annual index of perceptions of corruption since 2007.)
Dayib's candidacy in the presidential elections brought her hardship: she says she received death threats after announcing her decision to run in 2014, and previously told Newsweek that al-Shabab, the Somali militant group linked to al-Qaeda, threatened to kill her. But the dual Somali-Finnish national insists that she intends to stay in politics.
What form this this political involvement will take remains to be decided: Dayib says she has spoken with the new administration and that she would be interested in participating in the new Somali cabinet if asked, but only if certain conditions were met. "I would consider being involved on the condition that 60 percent of the cabinet is comprised of people who were capable of doing their job," rather than who were selected due to clan affiliations or bribery, Dayib says. "When you enter Somali politics, you are basically in the gutter and the purpose is to try and get the country out of the gutter. So if you have capable people standing beside you, you are hopeful, optimistic."
But she says that, if that doesn't happen, she will form a viable political opposition in Somalia to hold the new government to account. Dayib says she has even conveyed this message to President Farmajo: "I said that if I am not in your new government for some reason because you didn't get the right people there, then I'll be in the opposition, I'll hold you accountable, you'll wish you never saw me. He said, 'That's a fantastic thing.'"