Getting Student Financial Aid May Become Way Easier With New FAFSA App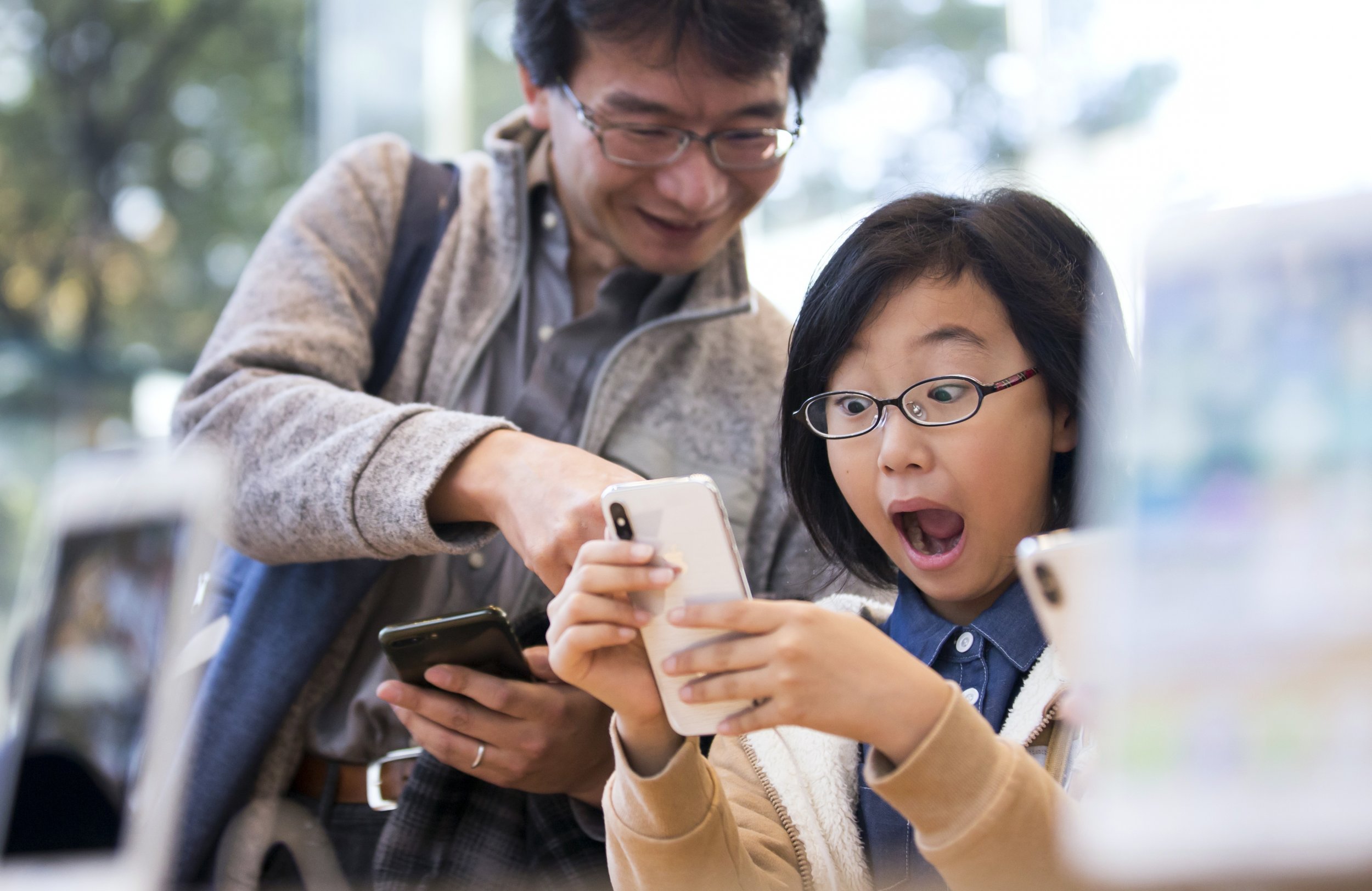 Just like Uncle Sam, Education Secretary Betsy DeVos wants you...to be able to apply for financial aid on your phone.
DeVos said Tuesday that the government plans to launch an app for the Free Application for Federal Student Aid, or FAFSA, which some 20 million people fill out every year in hopes of getting grants, loans and other money for college or career training. It's all part of a plan to make the FAFSA much simpler to submit.
"Students should be able to complete their FAFSA easily on their phones and in one sitting. They should receive expert, tailored advice about their options. It's called 'student aid,' after all," DeVos told attendees at a Federal Student Aid training conference in Orlando, Florida "You can order food, get a ride home, check your bank account, send money to a friend or, as I'm told, even find your soul mate on your phone. The FAFSA should—at minimum—keep pace with these commonplace activities."
DeVos promised that the Education Department's Federal Student Aid office would give more details about the app on Wednesday. But in the meantime, she used her speech to ding the Obama administration, which she alleged became too involved in the student loan marketplace and made it too complicated as a result.
"It is no surprise that more than one student has proclaimed it 'confusing and overwhelming,'" DeVos said, ticking off people's issues with multiple portals, servicers and forms.
Her remarks fell in line with an ongoing push by Senator Lamar Alexander, a Tennessee Republican who was education secretary in the '90s, to cut unnecessary questions from the FAFSA. Alexander has suggested reducing the FAFSA to the size of a postcard—a proposal some student aid administrators have argued could oversimplify the process.
On Tuesday, Alexander himself spoke at a U.S. Senate Committee on Health, Education, Labor and Pensions meeting about paring down the FAFSA. He tweeted that the complexity of the current application "wastes time and money that could be better spent helping students choose the right college or major, or develop financial literacy skills so they can understand the impacts of taking out student loans."
The National Association of Student Financial Aid Administrators reported the average amount of time people take to finish the FAFSA is down to 31 minutes, but tons of cash is still going unclaimed. NerdWallet estimated last month that members of the class of 2017 missed out on roughly $2.3 billion in federal grant money by not finishing their FAFSAs. More than a third of all 2017 high school graduates didn't submit applications.
The FAFSA for the 2018-19 academic year became available October 1.