How Failed Rock Star Charles Manson Became a Warped Pop Culture Icon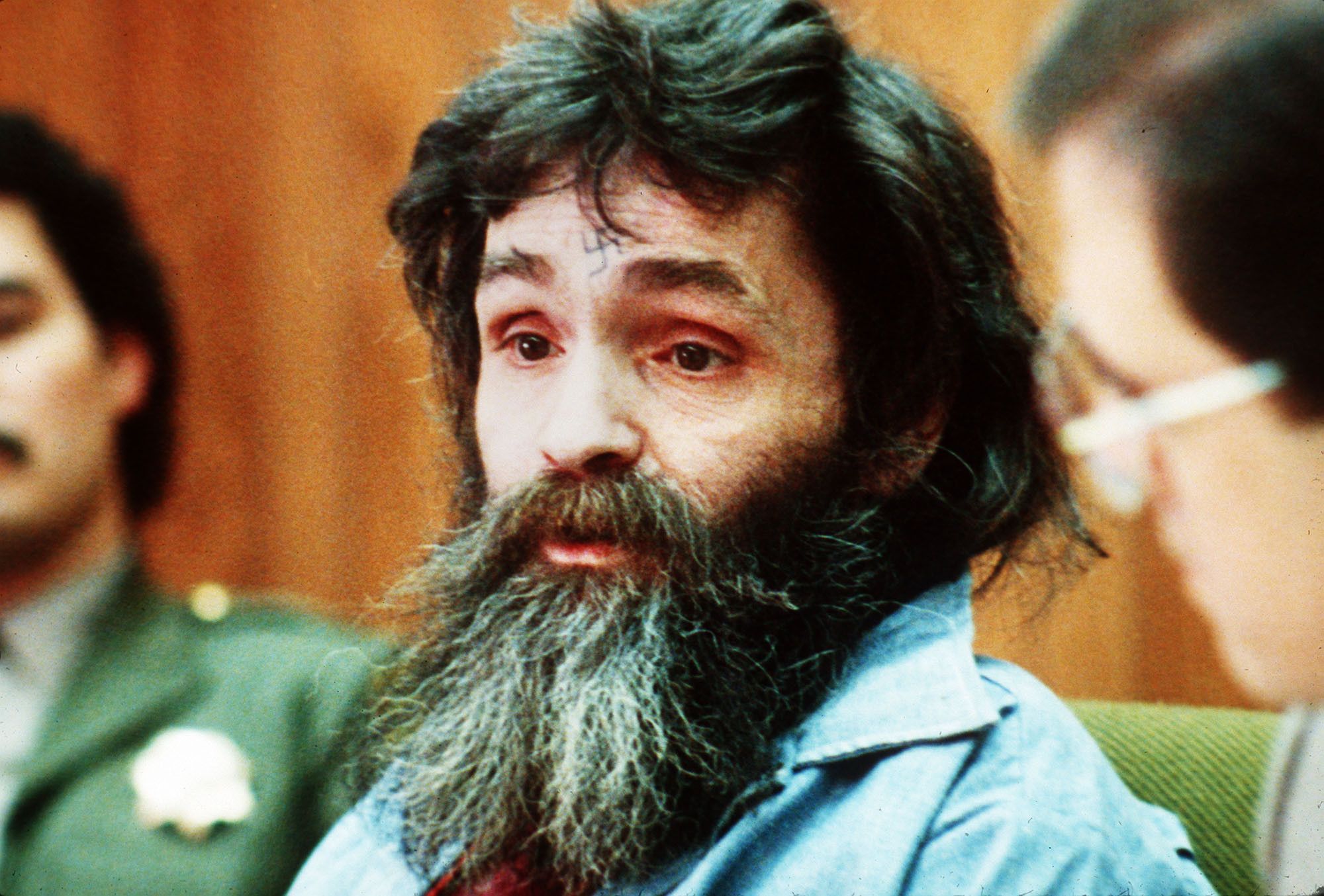 Charles Manson is one of the most notorious serial killers in U.S. history—but since his 1971 conviction he has become a warped popular culture icon.
A peripheral figure on the late-1960s Los Angeles music scene, Manson harbored ambitions to become a rock star. And though he failed to achieve his dreams, his criminal legacy has been explored in song and on film—and exploited for lurid effect.
One year before his Manson Family cult embarked on their brutal killing spree, he lived in the home of Beach Boys drummer Dennis Wilson and met singer-songwriter Neil Young.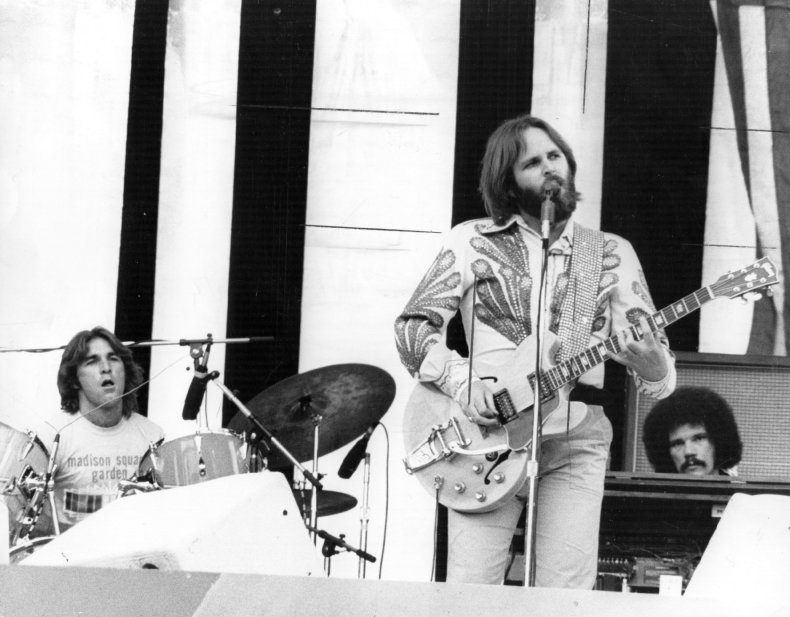 A record deal never materialized, and some have speculated that Manson's resentment may have fueled the rage behind the 1969 murder spree.
Manson bitterly complained that Dennis Wilson had taken his song "Cease to Exist," revised it into "Never Learn Not to Love" and recorded it with The Beach Boys without giving Manson credit.
Rock music also inspired the vision of the apocalyptic race war that Manson preached to his followers and dubbed "Helter Skelter" after the Beatles track on their 1969 White Album.
Follower Patricia Krenwinkel scrawled the phrase in blood on a wall in the home of Leno and Rosemary LaBianca after the Family killed them—while cult member Susan Atkins scrawled the word "pigs" on the door of Sharon Tate's home, also believed to reference a White Album track.
Manson's musical ambitions remained, and he released two albums from prison, while his songs were covered by rock band Guns N' Roses and Marilyn Manson, who took the second half of his stage name from the killer.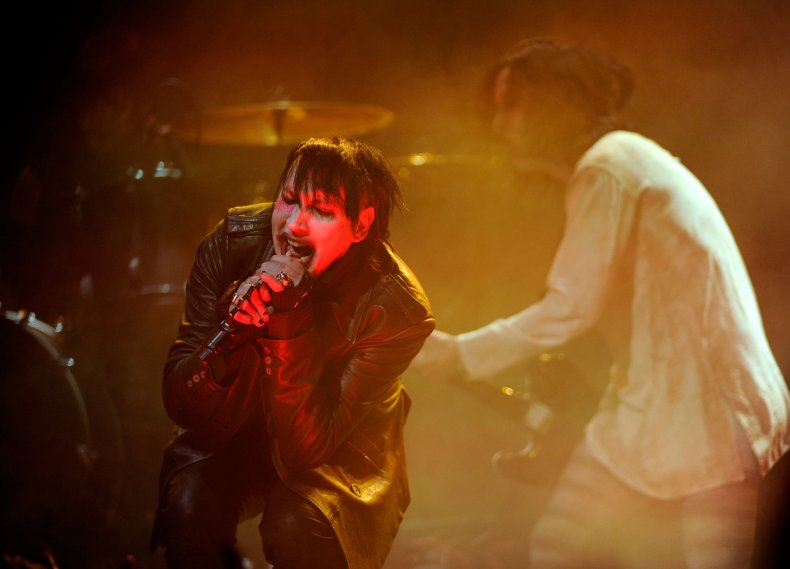 Neil Young referenced his friendship with Manson in his 1974 song "Revolution Blues," which includes the lyric "10 million dune buggies"—a reference to Manson's plan to assemble vehicles in the Mojave Desert when apocalyptic conflict broke out.
Young has recalled being impressed by Manson's music, and in 2008 described meeting him: "Spooky times. I knew Charlie Manson. A few people were at this house on Sunset Boulevard and the people were different. I didn't know what it was; I was meeting them and he was not a happy guy but he seemed to have a hold on girls."
Sonic Youth named their song "Death Valley 69" after the hideout the Family believed they would use when Manson's predicted race war broke out.
Rock band Nine Inch Nails filmed the video for their 1992 track "Gave Up" and much of their 1994 album The Downward Spiral at 10050 Cielo Drive, where the Tate murders took place. Singer Trent Reznor rented the property for several years and set up a recording studio there.
In a 1997 interview with Rolling Stone, Reznor said he decided to move out of the property after being confronted by Tate's sister.
"While I was working on Downward Spiral, I was living in the house where Sharon Tate was killed," he said.
"Then one day I met her sister. It was a random thing, just a brief encounter. And she said: 'Are you exploiting my sister's death by living in her house?' For the first time the whole thing kind of slapped me in the face. I said, 'No, it's just sort of my own interest in American folklore. I'm in this place where a weird part of history occurred.' I guess it never really struck me before, but it did then."
In the U.K., rock band Kasabian is named after Manson Family member Linda Kasabian, who acted as the getaway driver during the cult's murder spree, while metal singer Ozzy Osbourne described the killings in his 1988 song "Bloodbath in Paradise."
Manson has been portrayed on screen and in print.
Helter Skelter, the 1974 true crime book by prosecutor Vincent Bugliosi, who secured the Manson Family convictions, has been filmed for TV twice—in 1977 and 2009. In 2015's ABC drama Aquarius, David Duchovny starred as an LAPD cop drawn into the warped world of Manson and his followers.
In the drama, Manson is played by Game of Thrones actor Gethin Anthony.
Author Emma Cline secured a $2 million advance for her novel The Girls, exploring the experience of young women drawn into the Family.