North Korea Could Soon Run Out of Food and Oil After Trump Summit Failed to Ease Sanctions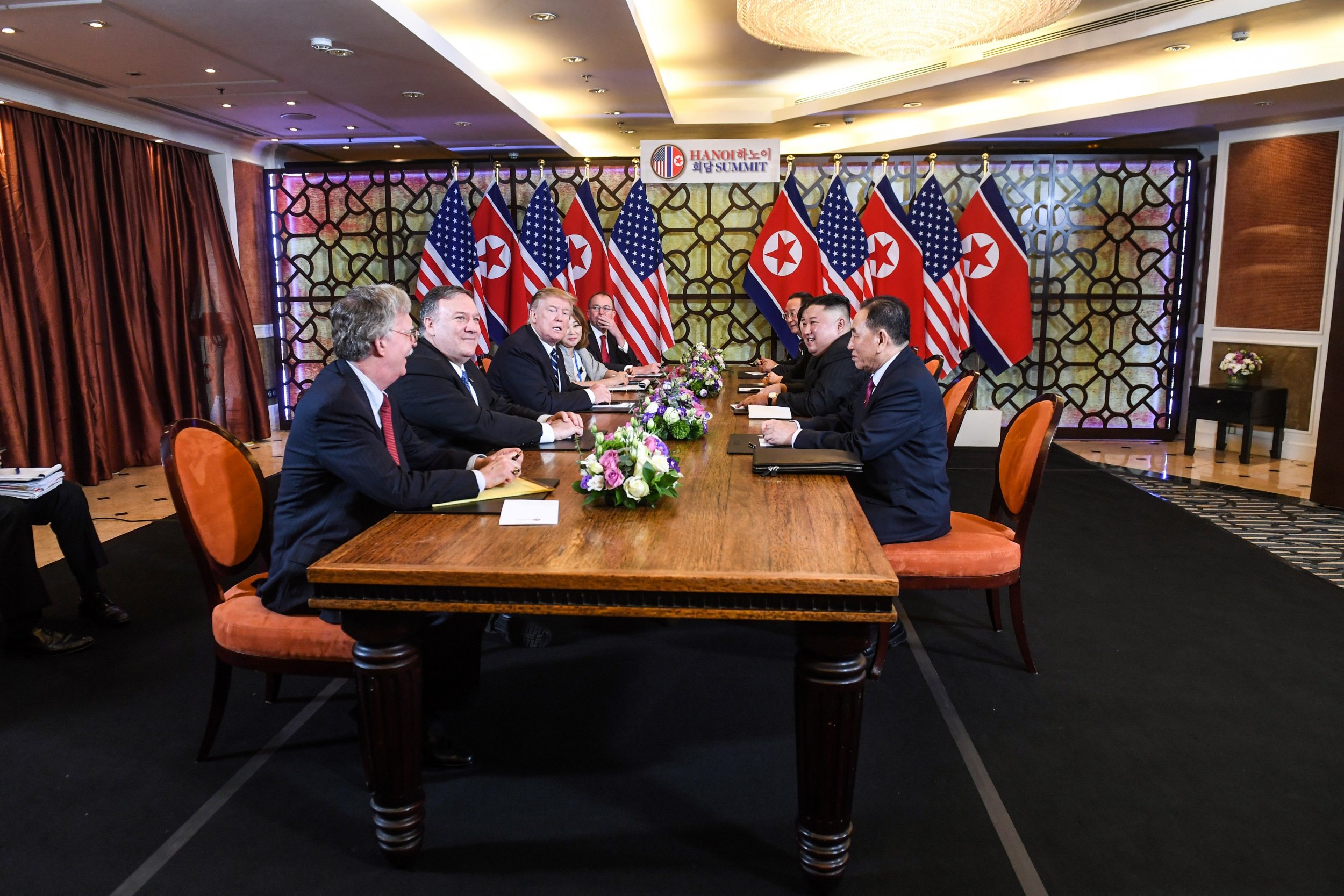 North Korean officials have been ordered to appeal to international organizations to help cope with a severe food shortage ravaging the country, according to reports from south of the border.
South Korea's National Intelligence Service (NIS) said that North Korean leader Kim Jong Un had made the order after the summit failed to bring about an easing of sanctions, South Korean newspaper The Chosun Ilbo reported.
The publication reported that the North Korean ambassador to the United Nations, Kim Song, had sent letters to international organizations on March 20 appealing for aid.
Pyongyang had been counting on the easing of sanctions after the summit in Hanoi and when it ended in failure, the government confiscated hard currency of the representatives of overseas trading companies.
The Chosun Ilbo said that North Korea's foreign currency and food and oil reserves may not even be enough to last a year.
In March, the United Nations reported food production in the country had fallen to its lowest level in more than a decade as natural disasters hit the country. A prolonged heatwave, along with a typhoon and floods, has significantly reduced the amount of crops harvested.
Margareta Wahlstrom, president of Swedish Red Cross, told Reuters that maze yields had dropped by nearly a third in some areas.
Humanitarian activities are exempt from U.N. sanctions but aid virtually stopped in 2018 due to strict interpretations of bans on banking and shipping transactions with Pyongyang, Reuters reported.
This has left about 3.8 million, or 6.6 percent of its 25 million population, in urgent need of humanitarian assistance.
Meanwhile, last month it was reported that North Korea had begun to reassemble launch sites for long-range missiles, South Korea's Yonhap news agency reported.
In addition, NBC News published photos of new activity at the Sohae Satellite Launching Facility, which uses similar technology to launch intercontinental ballistic missiles.
The commander of U.S. Forces Korea, General Robert Abrams, gave testimony to the House Armed Services Committee that North Korea did not appear to be denuclearizing in the wake of last month's summit.
Separately, Pyongyang says it wants an investigation into a raid on its embassy in Spain last month, which it called a "grave terrorist attack" that violated international law.
The North Korean Ministry of Foreign Affairs urged Spanish authorities to investigate the raid on February 22, in which it claims an armed group calling for the overthrow of the regime "bound, beat and tortured" staff before making off with computers, CNN reported.