The Fair Housing Act Must Be Strengthened and Expanded | Opinion
The United States is experiencing a housing crisis, rising economic precarity and an ongoing pandemic that is increasing the number of people with disabilities. More than 50 years after the passage of the Fair Housing Act—and more than three decades since it was amended—it is time to clarify and expand the protected categories to ensure protections for the growing population of people with disabilities as well as specify protections for the LGBTQ+ community.
As an urban sociologist with over 10 years of experience studying housing issues, the protections of the Fair Housing Act must be expanded to address current housing insecurity. Housing is inextricably linked to health, employment, education and other outcomes. Ensuring equitable access to safe, quality housing is essential.
The U.S. Fair Housing Act prohibits discrimination in the sale and rental of housing on the basis of race, color, religion, national origin, sex, familial status, or disability.
In a 2021 report, the National Fair Housing Alliance reported over 28,700 fair housing complaints had been filed in 2020. However, the National Fair Housing Alliance estimates almost 4 million people in the United States experience housing discrimination every year.
Discrimination based on disability status is the most commonly reported type, making up almost 55 percent of cases in 2020. Discrimination by disability status can occur on the individual level when, for example, a landlord refuses to rent to a tenant with a service animal because the building doesn't allow pets. But, this discrimination can also be built into a property when access to units or amenities is only available by stairs or units do not meet basic accessibility standards.
Even as COVID-19 case numbers fluctuate, the effects of the pandemic on housing outcomes remain. With over half of fair housing complaints stemming from discrimination due to disability status, we must consider that there are indications that cases of long COVID will lead to an increase in the number of people with disabilities. With a larger and less predictable population of people with disabilities, there may be even more complaints of housing discrimination by disability status without specific efforts to make both existing and new housing more accessible.
To be sure, the Fair Housing Act is crucial legislation that has provided housing protection in the United States since its passage in 1968. However, it is not enough. Fair housing cases are difficult to gather evidence for and are often underreported. Those that are reported are not always prosecuted because of a lack of resources and evidence.
It is past time to expand the protections of the Fair Housing Act to include additional categories such as sexual orientation, gender identity and income as there is evidence that LGBTQ+ people face widespread discrimination in the housing market. This expansion is not without precedent, the Fair Housing Act's protections were previously amended in 1988.
The current Department of Housing and Urban Development considers sexual orientation and gender identity to be protected under the "sex" protection of the Fair Housing Act. However, we must expand the protections to ensure that the Fair Housing Act is current and protects those whose housing situation is precarious.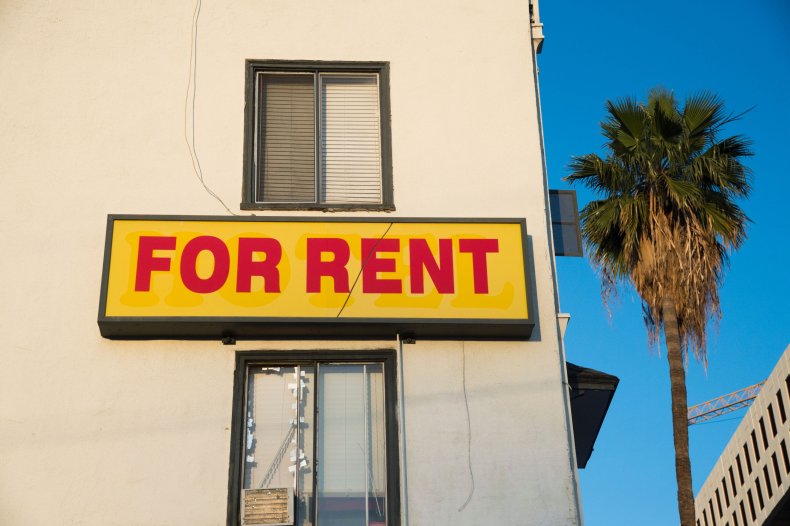 Upon taking office, President Joe Biden created an executive order combating discrimination on the basis of sexual orientation or gender identity. In the spring of 2021, the House of Representatives passed the Equality Act to make this executive act law. However, it was not passed in the Senate. This act and the protections it provides should be codified into law to ensure future protection.
Under the current federal law, it is possible that courts could use the protected category of "sex" to enforce LGBTQ+ fair housing. However, it is equally possible that members of the LGBTQ+ community could be evicted, not shown available units, or face other forms of discrimination in the housing market based on their gender identity and sexual orientation.
Without specific LGBTQ+ protections, there is no guarantee that the protections of the Fair Housing Act will be extended to this community. Right now, whether or not the LGBTQ+ community is protected can vary by jurisdiction. Additionally, there are not enough resources to prosecute all fair housing cases, so private fair housing centers, which prosecute almost three-quarters of cases, must pick those they are most likely to win, which may not be LGBTQ+ cases, as they are not explicitly protected. All people deserve access to fair housing regardless of where they live, how they identify, or whom they love.
While people with disabilities are protected under the Fair Housing Act, it is clear that they do not have access to fair housing. Better education for landlords, builders, real estate agents and others in the housing industry about the protections provided and the modifications required could help to alleviate some of the discrimination. Education is often a piece of fair housing settlements, along with fines. Increasing fines or sanctions for discrimination and making it more costly to discriminate could also help deter discrimination.
With a growing population of people with disabilities as well as more people openly identifying as LGBTQ+, it is imperative that the protections of the Fair Housing Act at the federal level extend to offer protections to these vulnerable people.
Colleen E. Wynn, PhD, is an assistant professor of sociology and co-director of the Community Research Center at the University of Indianapolis. She is a Public Voices Fellow through The OpEd Project.
The views expressed in this article are the writer's own.