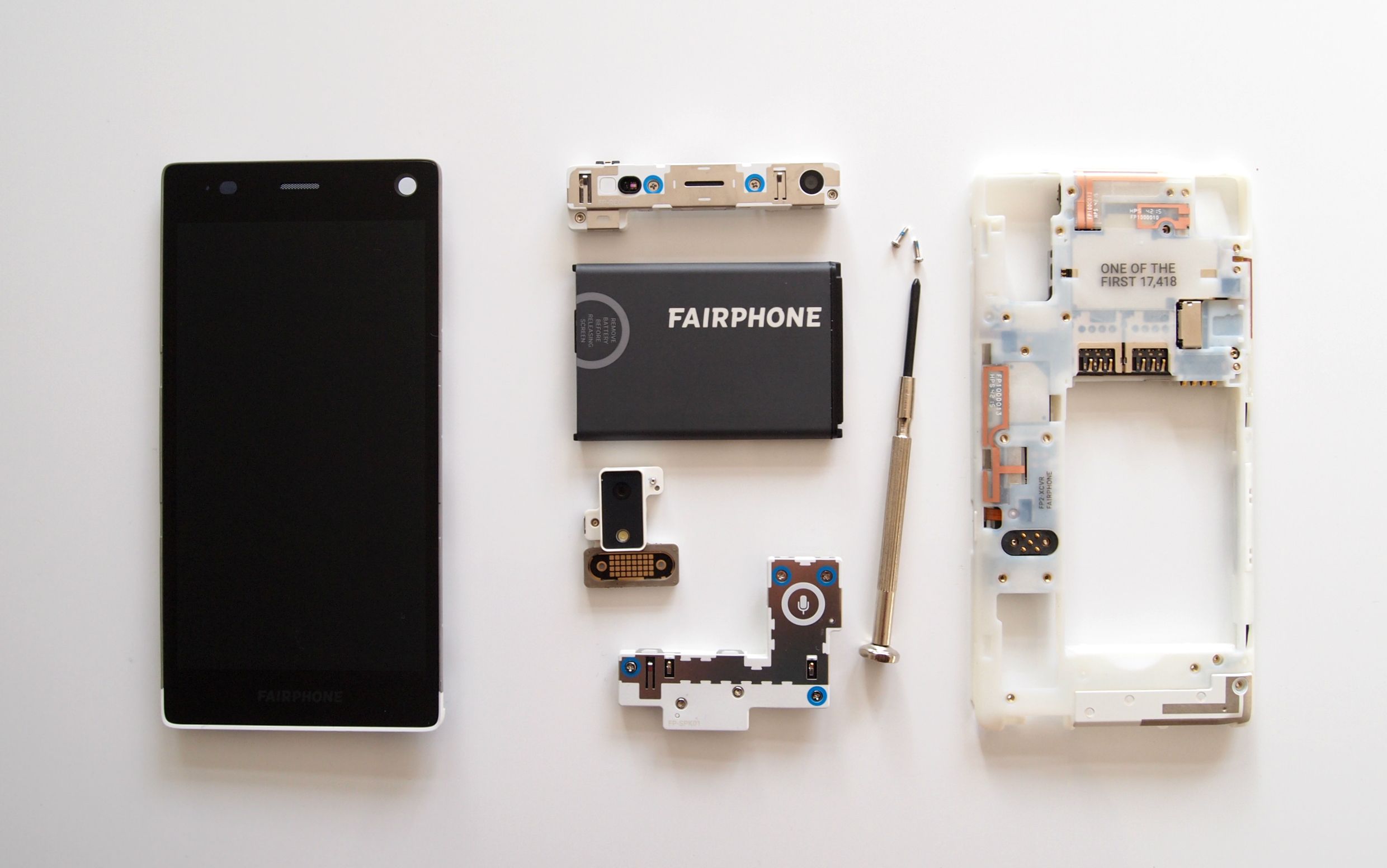 Google has ploughed millions of dollars into creating what it believes is the future of electronics: Modularity. Through Project Ara, the tech giant has set out on a mission to transform the most ubiquitous of modern day technologies and create the world's first modular smartphone.
Unfortunately for them, a small Dutch startup has beaten them to the punch.
Fairphone set out on a mission in 2013 to open up the supply chain of smartphones and trace materials back to the source. Working with traceability initiatives in the Democratic Republic of Congo, the startup launched an ethically-minded smartphone that same year. To keep pushing towards a truly fairtrade smartphone, the next version of the Fairphone has completely reimagined the smartphone.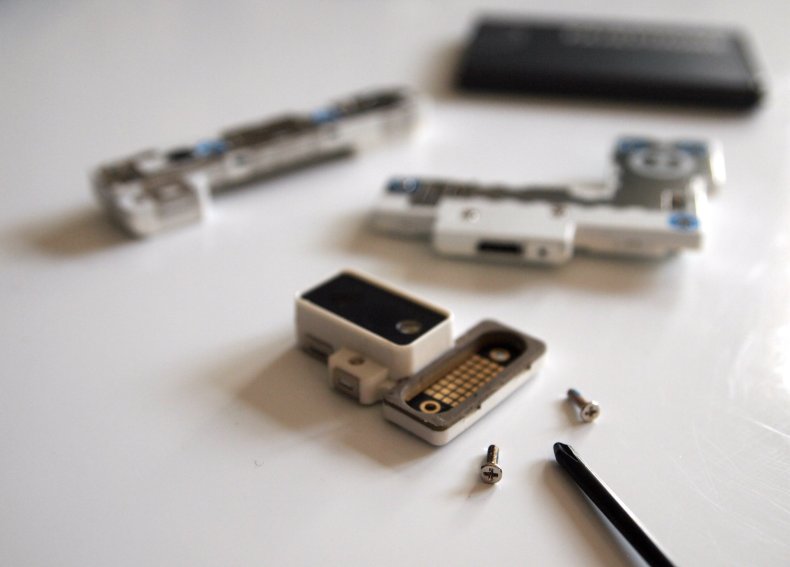 "Thanks to the 60,000 people who purchased our first Fairphone and all the support from our greater community, we were able to take the next step in our strategy and invest in an original design for our latest device," Daria Koreniushkina, a spokesperson for Fairphone, tells Newsweek .
"Our solution was to engineer the Fairphone 2 around an innovative modular architecture that would enable subsystems to be easily repaired and replaced. It allowed us to make a phone that lasts longer and gives users a stronger sense of ownership."
But how good is it as a day-to-day smartphone? We got hold of one of the first handsets to take it apart and put it to the test.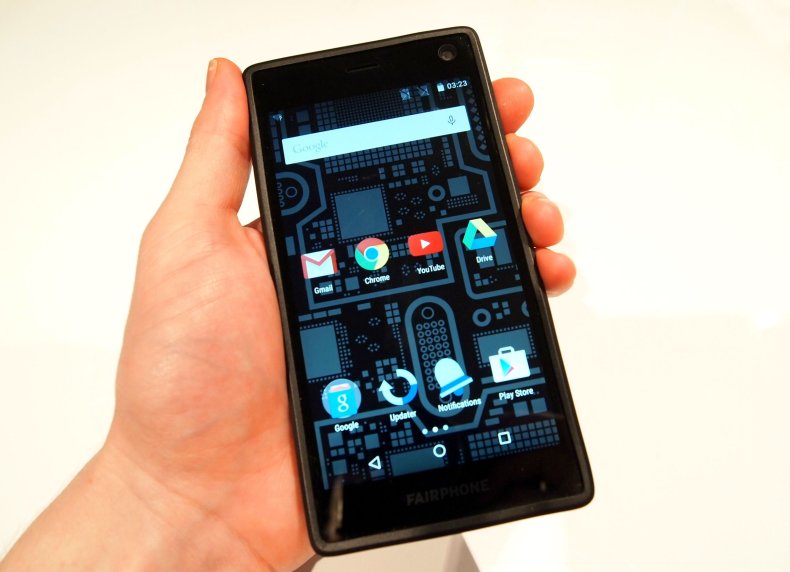 Design
From the outside the Fairphone 2 looks like any other smartphone: a black rectangular lump with a front-facing camera and a 5-inch screen that puts it somewhere between the iPhone 6 and iPhone 6 Plus in terms of size.
Only when you turn it over do you get a hint of what really sets this phone apart. A transparent case reveals its inner workings, showing the battery and other various components that make up the smartphone.
After slipping off the back cover, a simple process of switching and sliding removes the battery and the screen. From there, a small screwdriver is needed to remove the remaining camera, speaker and microphone modules.
Just like the modules, the back case can be replaced and customized with a variety of different colours and materials that will be available in the future.
Software and Specs
The Fairphone 2 runs a customized version of Android, though it's the older 5.1 Lollipop rather than the latest 6.0 Marshmallow. It features a few small adjustments from Google's standard version—for example, apps are reached by sliding out from the side of the screen instead of an app drawer at the bottom.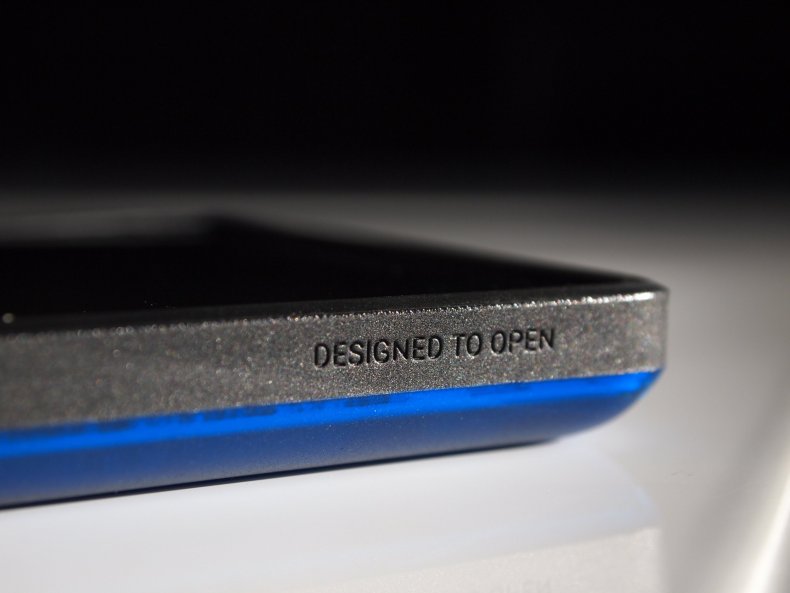 An interesting feature is the inclusion of something called 'Privacy Impact', which warns you about the privacy levels of any new app you open. The Telegram messaging app is given a Privacy Impact rating of 'low'.
In terms of specifications, the Fairphone 2 ranks alongside most mid-range smartphones. A 2.26 quad-core Qualcomm Snapdragon 801 chipset, 2GB of RAM and 32GB of internal storage that is complimented with an external microSD slot. It also has dual-SIM support, meaning you can use it as both your work and personal phone.
Camera and Battery
An 8-megapixel rear camera is nothing special but it gets the job done. In future, there may be the possibility of Fairphone offering improved camera modules. Third-party manufacturers may also be invited to develop their own camera modules for the phone, although nothing concrete has been set.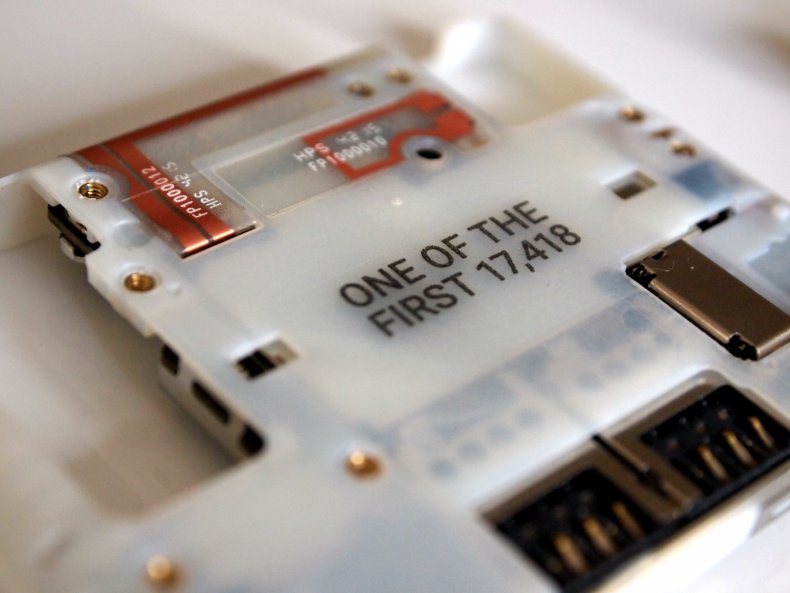 The stand out feature, in terms of its hardware, is definitely the battery. With moderately heavy use it can easily last two days without needing a charge—something almost unheard of in modern-day smartphones. What's even more impressive is how long it lasts when not being used. After a week of rolling around in my bag with data roaming switched off and occasional Wi-Fi connections, there was still more than 50 percent of its battery life remaining.
And the best bit about it? When the battery life inevitably begins to dwindle after a couple of years of use, a new battery can be ordered from Fairphone. Pricing isn't yet up on the Fairphone website, but a spare battery for the first Fairphone costs just €18 ($20).
Cost and Conclusion
The lifespan of the average handset in the U.S. is around 21 months, according to Recon Analytics , as the rapid advancement of technology renders $500 smartphones little more useful than a paperweight after just two years.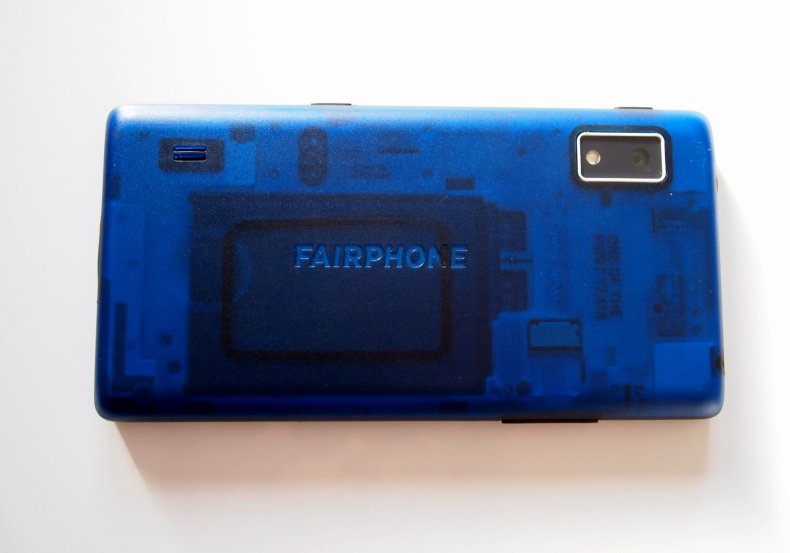 The €525 (£380, $590) price tag may seem steep when compared on a superficial level to similarly priced flagship smartphones from Apple and Samsung, but the length of time it will last should be taken into consideration. Also to be taken into consideration is the fact you're not just buying a smartphone, you're buying into an ethical ecosystem.
By enabling users to replace broken or outdated modules, such as the camera or screen, whilst also allowing new technologies to be integrated through an expansion port, Fairphone's creators believe the device will last five years.
There is also the potential for upgradeability, which Fairphone is currently exploring. The challenge here is finding third-party hardware developers who comply to Fairphone's ethical standards.
"Even Fairphone isn't able to meet its own standards," says Tessa Wernink, director of communications at Fairphone. "There's around 30 minerals in the smartphone and so far we've only been able to trace two back to conflict-free mines."
This isn't even taking into account the hundreds of other parts, and thousands of social and ecological standards that can be addressed in the production of a smartphone. It is a long process that Fairphone has begun in the hope of achieving a truly ethical smartphone, but it is a process that is revolutionizing electronics, piece by piece.
The Fairphone 2 is available on the company's website for €525 (£380, $590).