Stevie J Asked Joseline Hernandez to Marry Him the Month Before Surprise Faith Evans Marriage?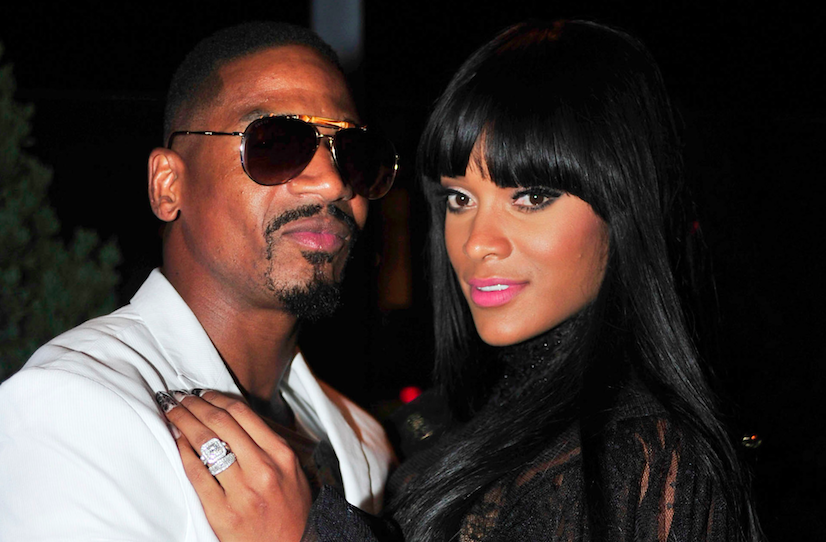 Love and Hip Hop Atlanta star Joseline Hernandez took to Twitter and Instagram Wednesday after news spread that former fiancé Steve J married Faith Evans in Las Vegas the day before. The couple shares 1-year-old daughter Bonnie Bella together and Hernandez wants her money.
"When they come for you always go to them," she wrote. Plus pay me my child support bum." According to their custody agreement, Stevie J is supposed to pay Hernandez $1,000 per month. The producer reportedly makes $30,000 per month.
But that's not all. Hernandez took to Instagram to share a screenshot of a text. The person was labeled "A--hole" in her phone, which many assumed was Stevie J. The two haven't had the best relationship since they split. In the messages, "A--hole" asked to marry Hernandez, but she said she was dating someone else. Hernandez and Stevie J were engaged in the past, but the messages she shared were dated June 17.
"I'm actually trying to marry someone else I really like," she wrote back to the mystery person, who many assumed was Stevie J. "I'm sorry. I tried it with you. I'm liking some one else a lot."
"Coo. Damn. I love you Joseline. You stupid little bitch," Stevie J, whose birth name is Steven Aaron Jordan, apparently responded. "Bonnie Bella is calling…" she finished.
The post has since been deleted.
Hernandez and Stevie J both have custody of Bonnie Bella, though the rapper has primary physical custody. According to their agreement, Hernandez and Stevie J agreed not to have overnight or intimate guests when Bonnie was around, though that likely won't apply to Evans.
Evans and Stevie J have been dating on and off for years, first meeting in the 90s when Stevie J was producing music for Evans' first husband, hip-hop legend Christopher "Biggie Smalls" Wallace. They first hooked after Biggie died in 1997. They reconnected last when Stevie J and Hernandez split, the same year Bonnie Bella was born. They've been on and off for months but made their love official Wednesday.
"Seeing so many blessings it don't make no sense. God it great!" he wrote after his marriage. "I love you Faith Renee Jordan." Evans wrote back, confirming the marriage beyond all doubt: "I love you back Steven Aaron Jordan."